International Moving
Moving to the United Arab Emirates from the United States
Moving internationally can be one of life's biggest stressors. We'll make your relocation to the United Arab Emirates stress-free.
Get a Quote
Stress-free moves from US to United Arab Emirates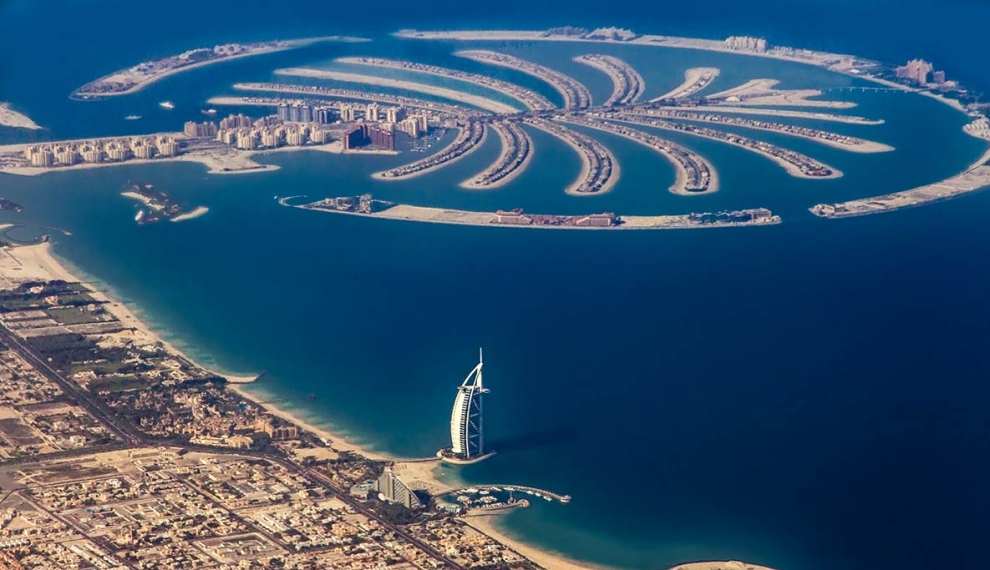 Stress-free moves from US to United Arab Emirates
For a stress-free move from the US to the United Arab Emirates, choose JK Moving. With 40+ years of experience, we offer professional packing, secure transportation, on-time delivery, and temporary storage options. Your relocation manager will handle logistics for an organized journey. Trust JK Moving for comprehensive moving services.
Why move to United Arab Emirates?
Moving to the UAE offers a blend of modern luxury, rich culture, and diverse opportunities. Explore the key aspects of making this international move with JK Moving.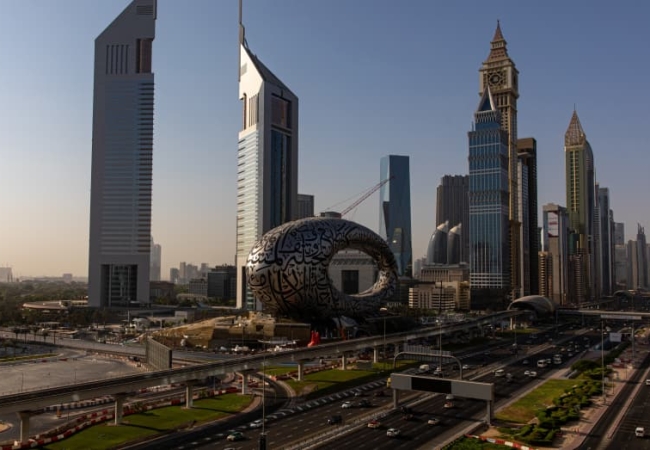 Economic opportunities
UAE cities like Dubai and Abu Dhabi have seen rapid economic growth, with abundant job opportunities in finance, tech, construction, and hospitality.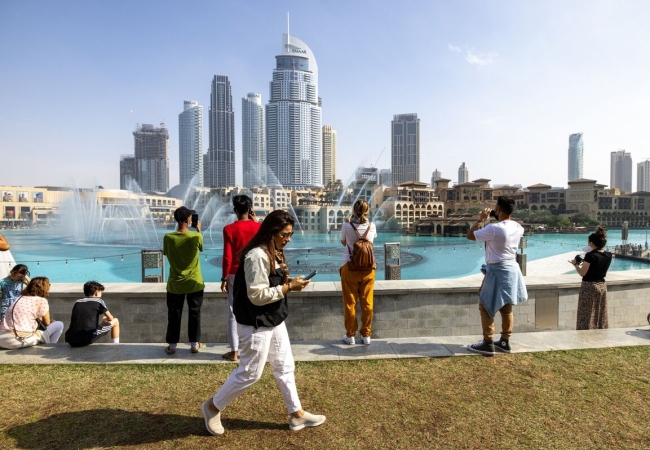 Tax benefits
The UAE is known for its favorable tax policies, as it does not impose income tax on individuals. This can lead to increased savings and financial benefits.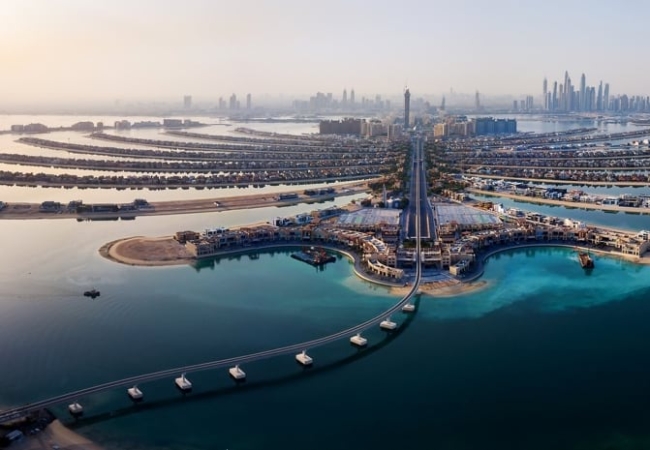 Quality of Life
The UAE boasts a high standard of living with world-class infrastructure, healthcare, education, and a safe environment.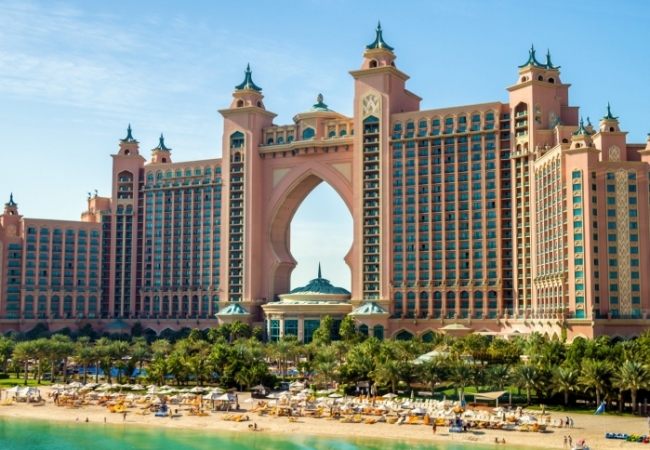 Luxurious Lifestyle
The UAE is known for its luxury living, offering high-end shopping, dining, entertainment, and numerous leisure activities.
Top 5 destinations to move in United Arab Emirates (UAE)
The United Arab Emirates (UAE) is a diverse country with a range of cities and regions to consider when moving. From the dazzling skyscrapers of Dubai to the cultural riches of Sharjah, and the serene beauty of Ras Al Khaimah, each emirate presents its own unique charm and opportunities.
Get a quote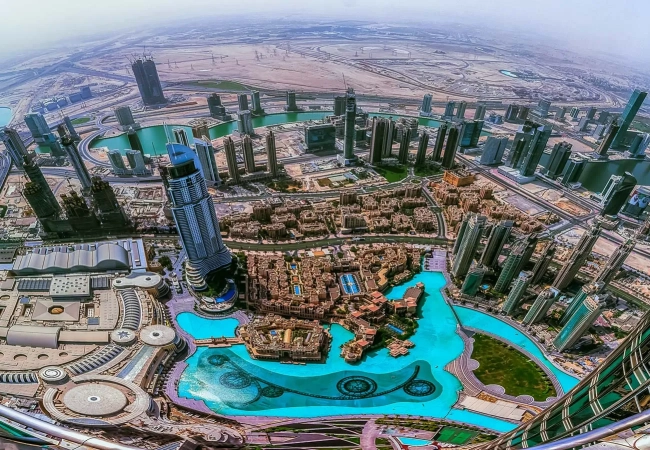 Dubai
The city of Dubai enjoys a thriving economy, with a job market that is experiencing a tremendous growth and a lifestyle that is nothing short of luxurious.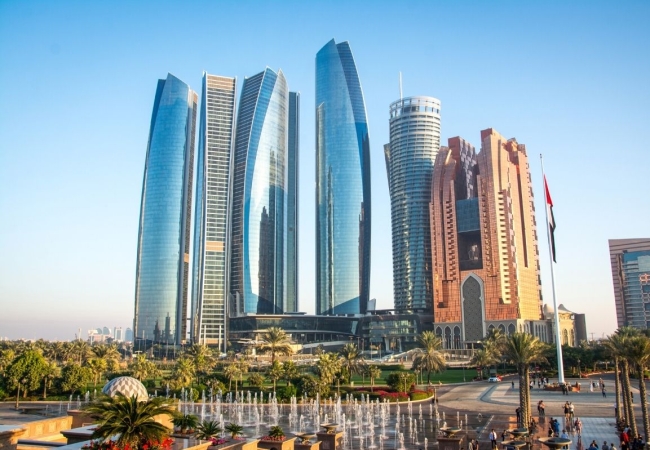 Abu Dhabi
Abu Dhabi is the UAE capital, offering a laid-back lifestyle and career opportunities in finance, government, and oil. It also has cultural attractions like the Louvre Abu Dhabi and Sheikh Zayed Grand Mosque.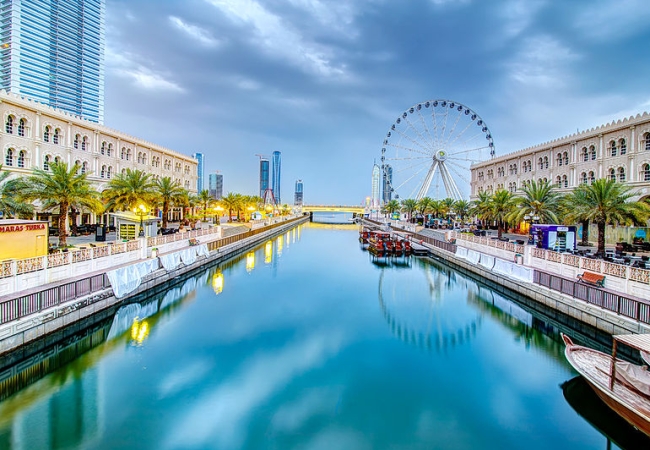 Sharjah
Consider Sharjah if you want a UAE emirate with a rich culture and affordable living. It's the third-largest and perfect for academics and art enthusiasts.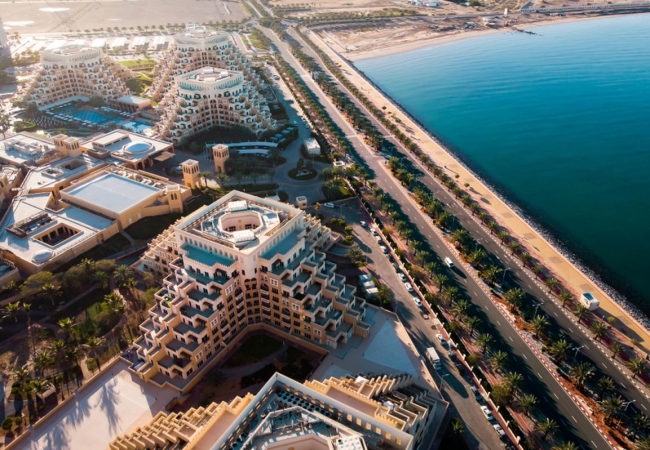 Ras Al Khaimah
Ras Al Khaimah in the UAE is an ideal destination for those seeking peace and tranquility, with its beautiful scenery and growing reputation as a relaxing getaway.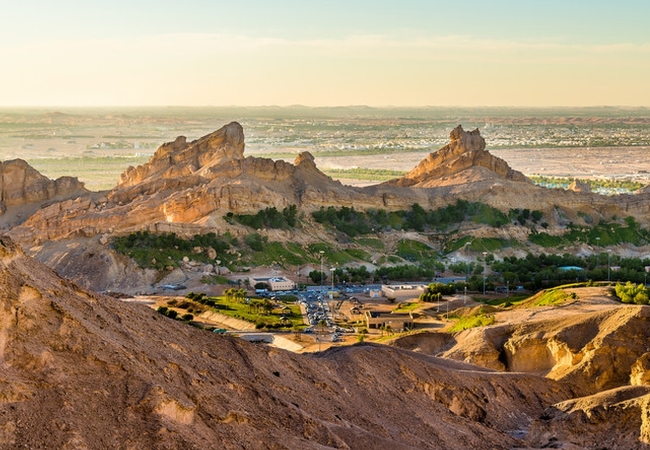 Al Ain
Al Ain, the "Garden City" of the UAE, is known for its greenery, historical sites, and relaxed lifestyle.
Moving to United Arab Emirates FAQs
Do I need a job offer to move to the UAE?
Yes, obtaining a job offer or securing employment is typically a prerequisite for moving to the UAE. Most expatriates come to the UAE through employment visas sponsored by their prospective employers.
What is the cost of living like in the UAE compared to the US?
The cost of living in the UAE can vary significantly depending on your location and lifestyle. Cities like Dubai and Abu Dhabi can be relatively expensive, with high housing costs, while other emirates may offer a more affordable lifestyle. It's advisable to research and budget accordingly to ensure your financial stability.
Is it necessary to learn Arabic before moving to the UAE?
While Arabic is the official language, English is widely spoken and understood, especially in urban areas like Dubai and Abu Dhabi. You can get by with English in most aspects of daily life, including work and social interactions. However, learning some basic Arabic phrases can be helpful and appreciated by locals.
What should I consider when selecting a moving company for my move to United Arab Emirates?
For a stress-free international move to the United Arab Emirates, choose JK Moving Services. We offer personalized services from planning to unpacking, ensuring your satisfaction every step of the way.
A global moving network you can trust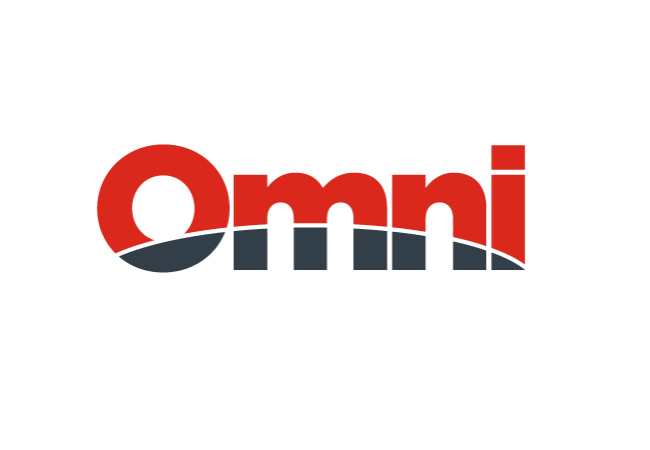 Overseas Moving Network International
JK is one of the top 3 U.S.-based OMNI (Overseas Moving Network International) members, a global network of the world's leading overseas moving companies.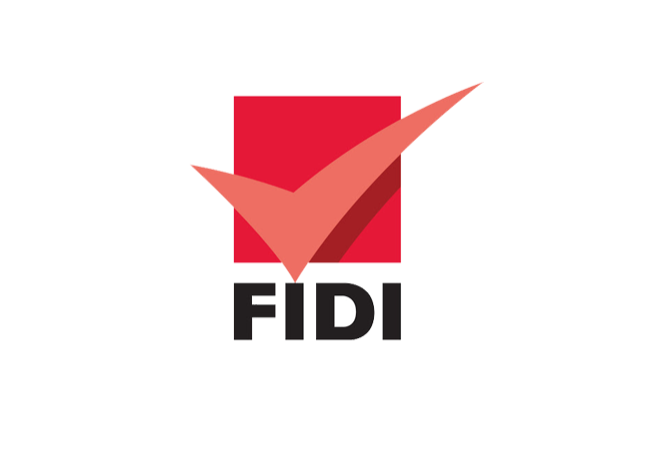 International Federation of International Movers (FIDI)
As one of only 31 FIDI-certified global movers operating in the U.S., JK offers its customers access to an exclusive network of more than 500 other FIDI affiliates around the globe.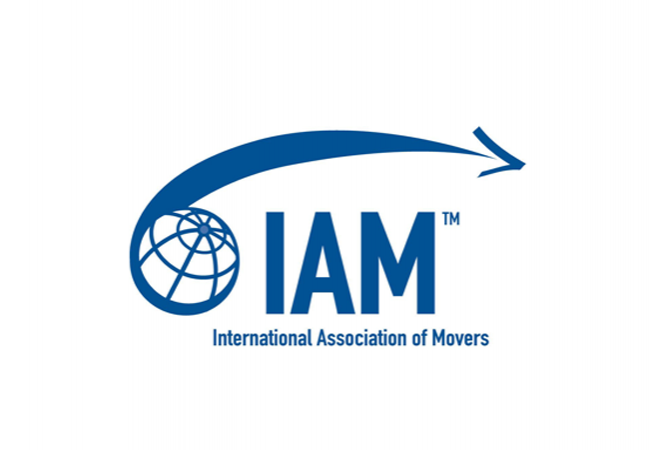 International Association of Movers
JK is a Governing Member of the industry's largest global trade association, IAM, comprising companies that provide moving, forwarding, shipping, logistics, and related services in more than 170 countries.
JK Moving has moved families like yours from Virginia, Maryland, Washington DC, and throughout the United States to countries across the globe for over 40 years.