International Moving
Moving to Canada from the United States
Moving internationally can be one of life's biggest stressors. We'll make your relocation to Canada stress-free.
Get a Quote
Stress-free moves from US to Canada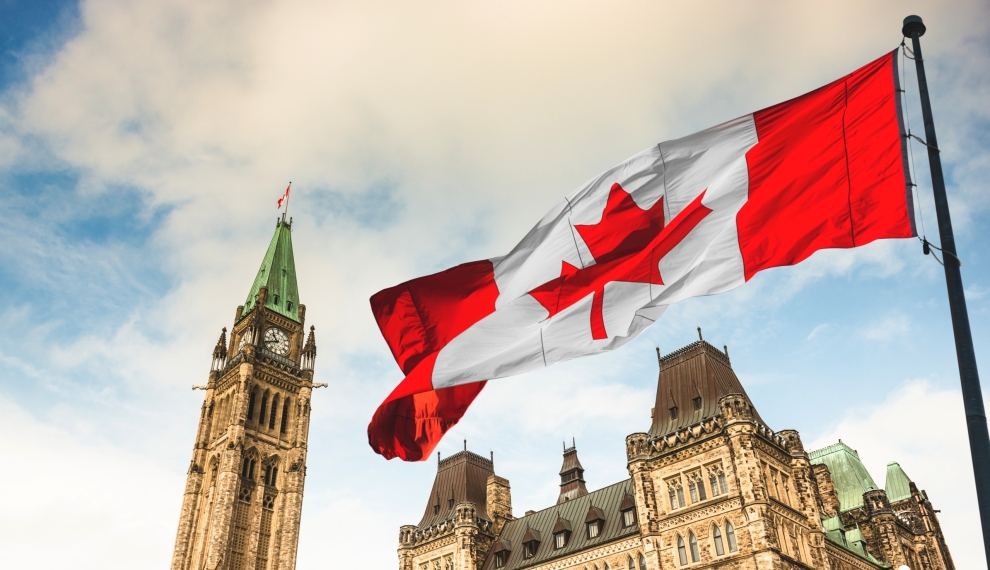 Stress-free moves from US to Canada
When it comes to moving to Canada from the US, trust JK Moving with over four decades of experience. Our relocation services are unparalleled, featuring expert packing, secure transportation, and prompt delivery. Our dedicated move manager will handle all logistics on your behalf to ensure a seamless and organized process. Additionally, we provide safe and reliable storage options for any temporary storage requirements you may have.
Why move to Canada?
Moving to Canada offers a high quality of life, a welcoming environment for immigrants, and stunning natural scenery. Ranked among the world's top countries for quality of life and has various programs to help immigrants settle.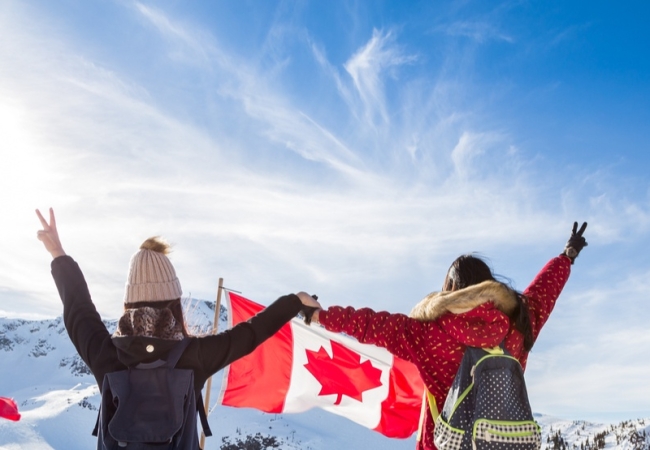 High quality of life
Canada's top-ranking quality of life is attributed to factors like a strong economy, good healthcare, low crime, and excellent education.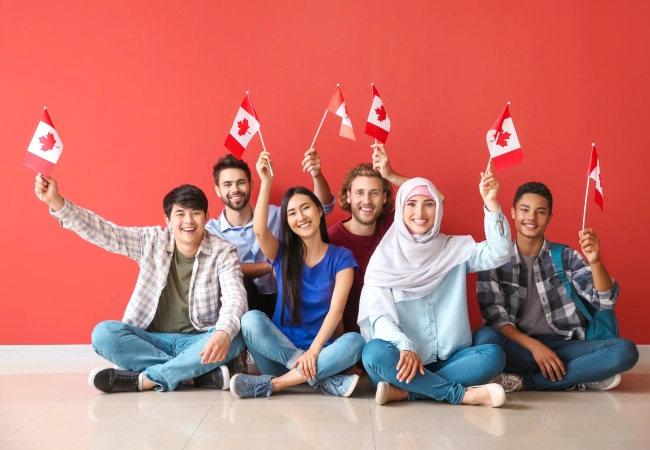 Immigrant-friendly
Canada embraces immigrants with various programs for settling, including language training, job assistance, and financial aid.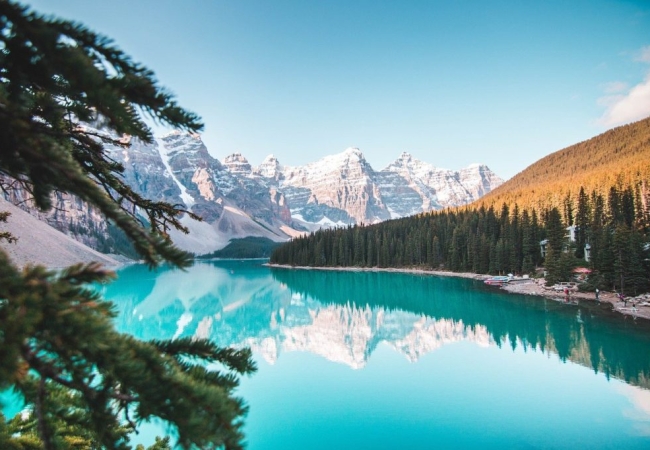 Scenic beauty
When Moving to Canada, you'll find a country with diverse stunning landscapes, from the west's mountains to the east's enchanting forests.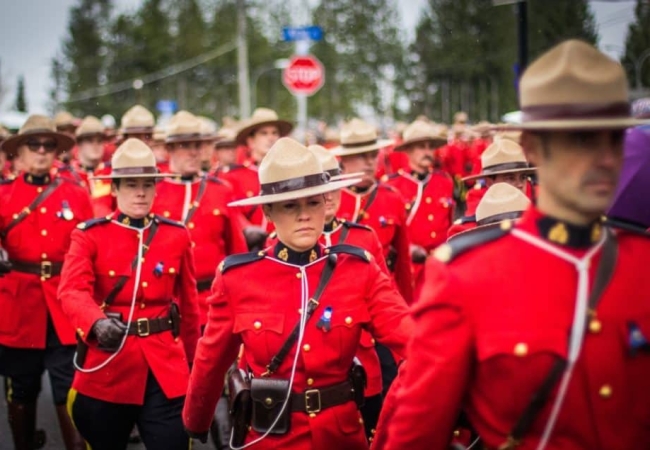 Safe and stable
Canada's renowned safety, stability, governance, and harmonious society make it ideal to raise a family or start a business.
Top 5 destinations to move in Canada
Explore Canada's vast diversity – from vibrant cities to charming towns, diverse landscapes, and friendly communities. JK will get you there!
Get a quote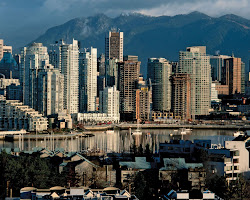 Vancouver, British Columbia
Vancouver is a beautiful city on the west coast of Canada. Known for its mild climate, stunning scenery, and diverse population. Vancouver is a great place to live if you enjoy outdoor activities.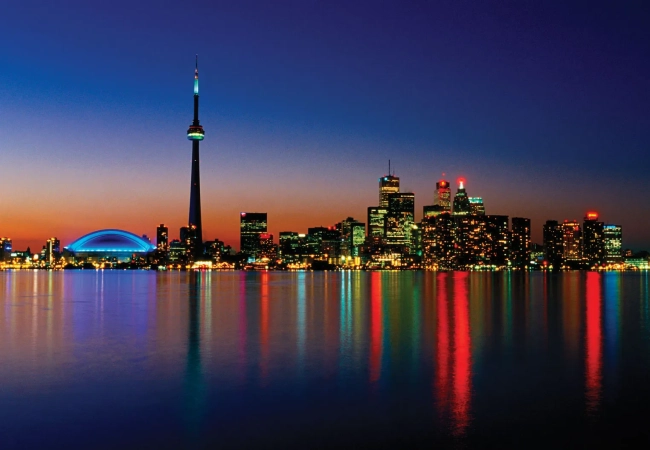 Toronto, Ontario
Toronto is the largest city in Canada, known for its diversity, culture, and economic opportunities. Home to several Fortune 500 companies, a major center for the financial, technology, and media industries.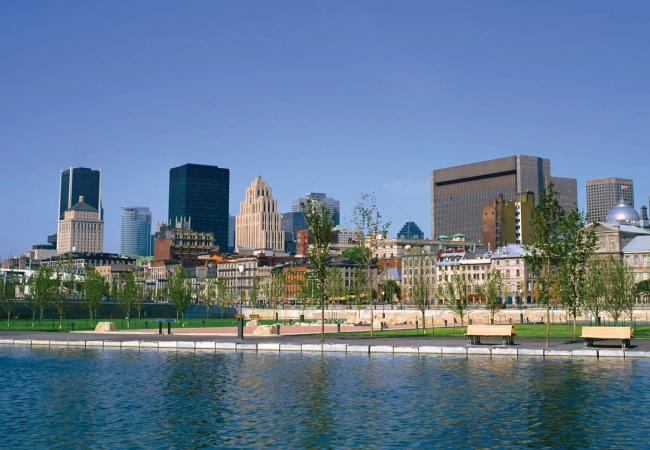 Montreal, Quebec
Montreal is a beautiful city in the province of Quebec. Known for its French culture, its historic architecture, and its vibrant nightlife. A major center for education, with two top-100 world-ranked universities.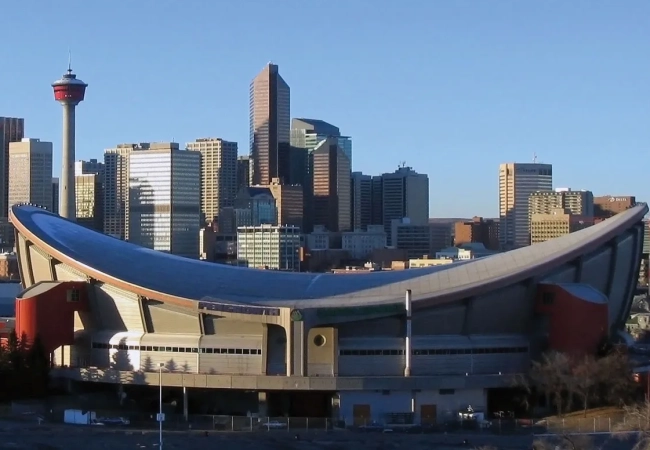 Calgary, Alberta
Calgary is a city in the western province of Alberta. Known for its oil and gas industry, its stunning mountain scenery, and its rodeos. Calgary is also home to several professional sports teams.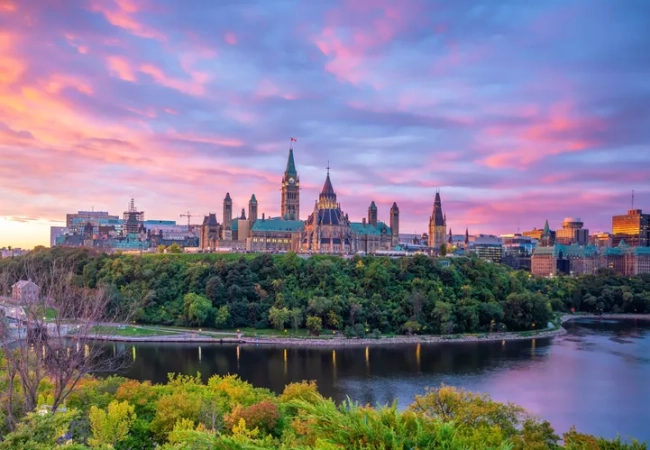 Ottawa, Ontario
Ottawa is the capital of Canada and is known for its government buildings, its museums, and its parks. Ottawa is also home to a number of universities, including the University of Ottawa and Carleton University.
Do I need a visa to move to Canada from the US?
If you plan to live, work, or study in Canada, you will likely need a visa or permit. The specific type of visa or permit you need will depend on your intended purpose in Canada (e.g., work, study, family sponsorship). Research the different visa categories and choose the one that best suits your situation.
How do I apply for a Canadian visa or permit?
You can apply for a Canadian visa or permit through the Immigration, Refugees, and Citizenship Canada (IRCC) website. The application process varies depending on the type of visa you're applying for. Make sure to check the official website for the most up-to-date information and guidelines.
What kinds of goods can I move?
Valuable or irreplaceable items increase international moving costs, in part because they require more care in packing and more valuation coverage. Fine art, for example, involves custom crating and extra valuation protection. Learn more about valuation coverage
Can I bring my pets with me to Canada?
Yes, you can bring your pets with you to Canada. You will need to ensure they have the required vaccinations and health certificates. Different provinces might have specific regulations regarding pets, so it's essential to research the rules for your destination province.
A global moving network you can trust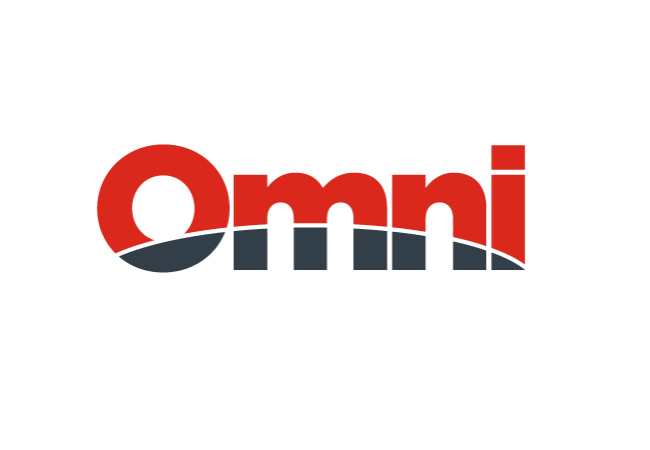 Overseas Moving Network International
JK is one of the top 3 U.S.-based OMNI (Overseas Moving Network International) members, a global network of the world's leading overseas moving companies.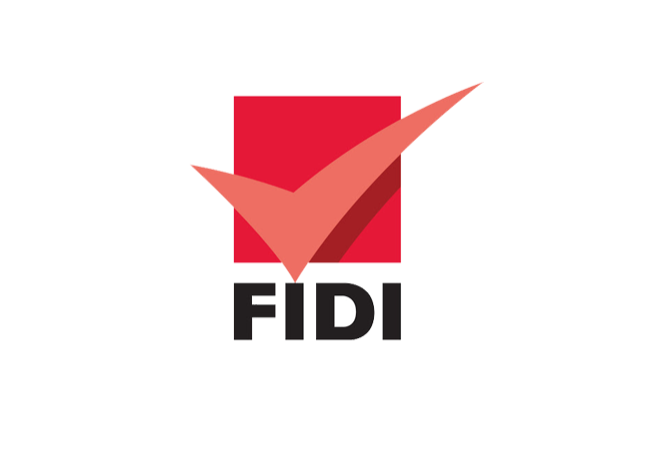 International Federation of International Movers (FIDI)
As one of only 31 FIDI-certified global movers operating in the U.S., JK offers its customers access to an exclusive network of more than 500 other FIDI affiliates around the globe.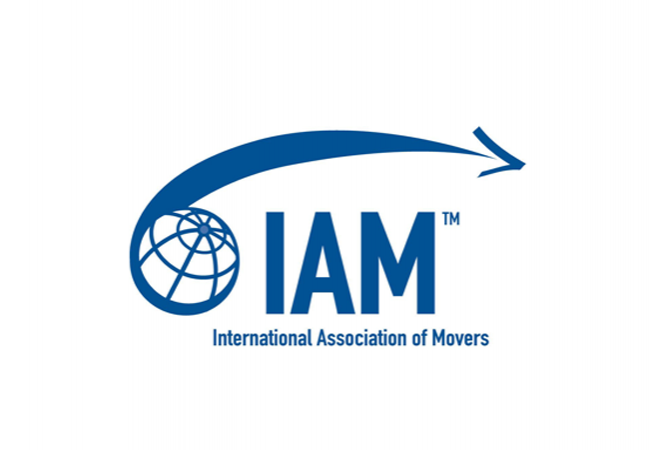 International Association of Movers
JK is a Governing Member of the industry's largest global trade association, IAM, comprising companies that provide moving, forwarding, shipping, logistics, and related services in more than 170 countries.
JK Moving has moved families like yours from Virginia, Maryland, Washington DC, and throughout the United States to countries across the globe for over 40 years.