Commercial Moving
Office Decommissioning Services
Whether you're downsizing, relocating to a larger facility, or closing your physical office – put our decommissioning expertise to work for you.
Get a Quote
Expert office decommissioning services
From small offices to complex facilities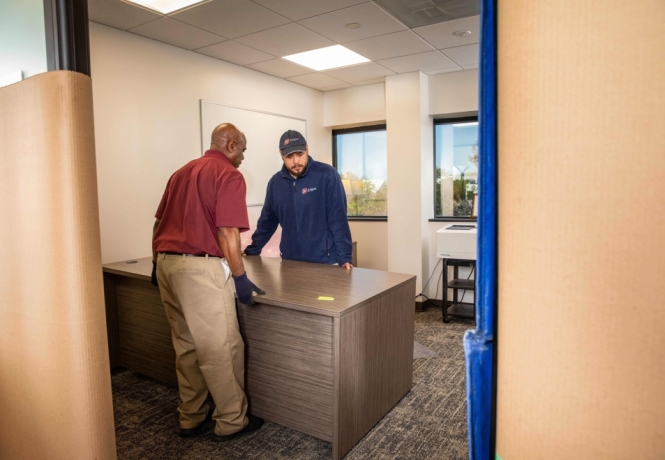 Expert office decommissioning services
From small offices to complex facilities
With over 40 years of experience, JK Moving provides full service project management and support services for all aspects of office/facility relocation and decommissioning. Our specialists have the experience and knowledge to seamlessly complete all phases of your project.
JK's office decommissioning services
We provide you with a dedicated commercial relocation project manager who will help you assess your needs and develop a customized decommissioning plan for you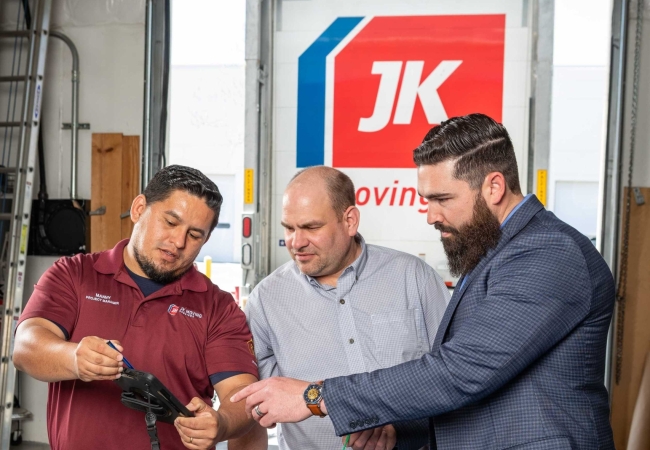 Commercial project management
Our experienced teams strategically plan, coordinate, and oversee the entire process ensuring effective and efficient execution. We handle all aspects of the project, ensuring timely completion and compliance with regulations.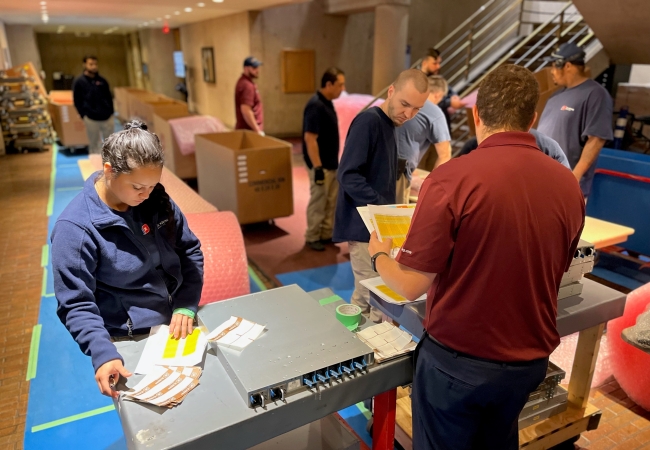 Asset management
We provide detailed inventory and valuation when vacating space. We provide accurate inventories and asset value evaluation so you can make informed decisions on disposal and maximizing value.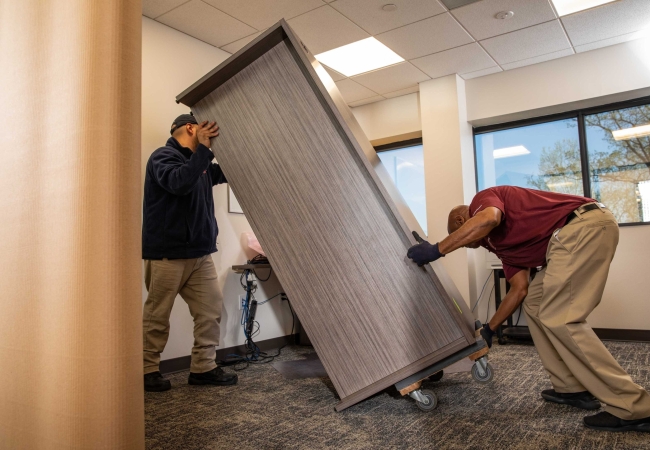 Office furniture decommissioning
We skillfully disassemble and remove furniture and equipment, ensuring proper handling for re-use or disposal. Our experienced teams can handle a wide variety of items, from office furniture to it equipment to larger equipment.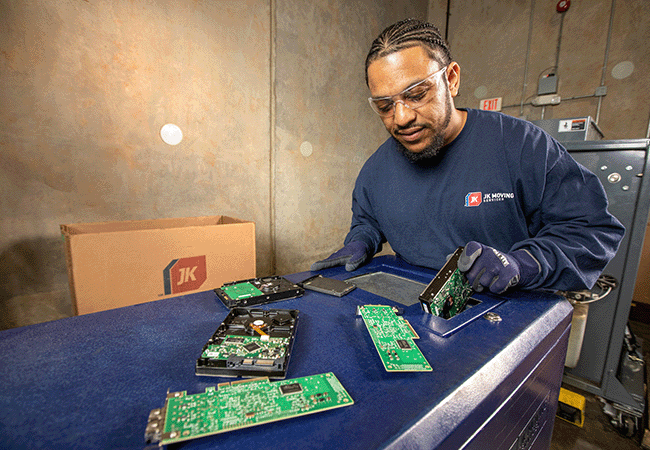 IT decommissioning services
We offer professional IT decommissioning services, including data wiping, degaussing, hard drive shredding, and IT peripheral recycling, and more. We prioritize secure and compliant solutions for IT asset disposal.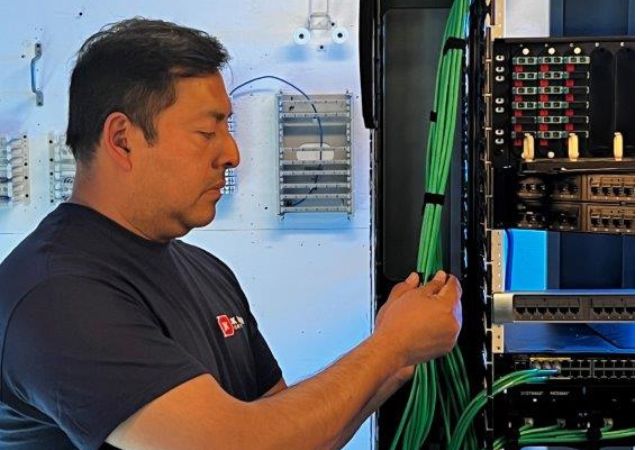 Cable abatement
End-to-end cable abatement services, identifying what should be removed and then removing any wires or cables that you have installed during your occupancy.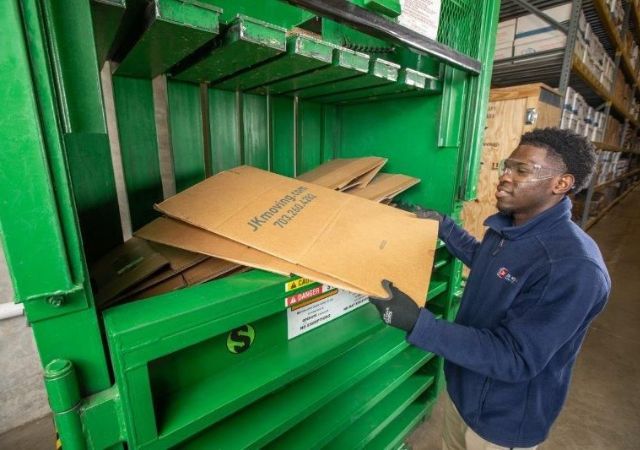 Asset disposition
Eco-friendly asset disposal, recycling, and reuse solutions for a variety of decommissioned assets, ensuring compliance with environmental regulations.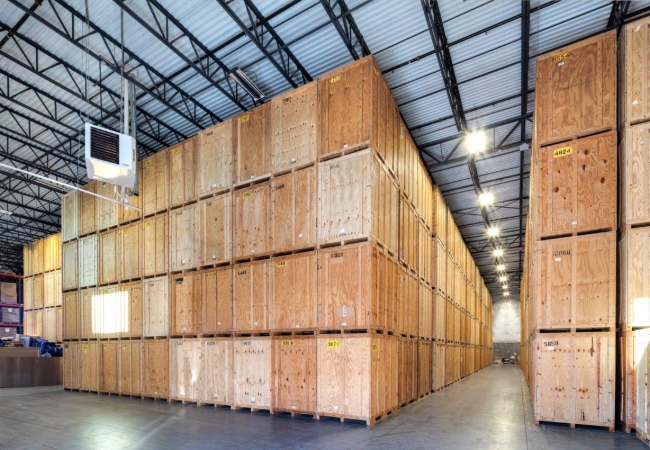 Storage and warehousing
Customized solutions for storage facility and warehouse decommissioning, including planning, inventory assessment, and logistics.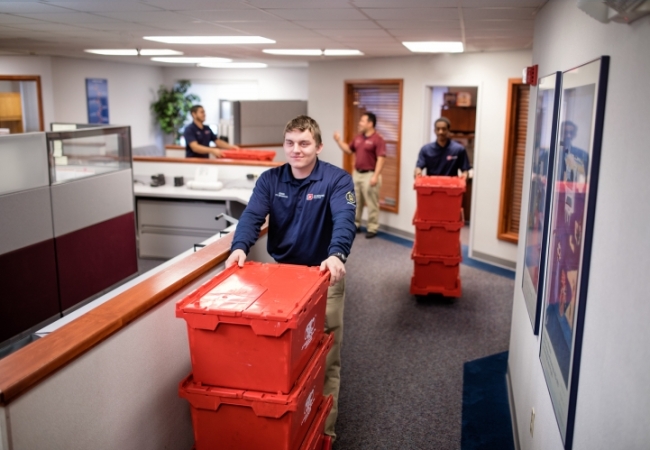 Space restoration / facility cleanup
After assets have been removed, we focus on restoring the decommissioned space to its original condition.
Office decommissioning service FAQs
What are the benefits of facility decommissioning services?
JK Moving Decommissioning services offer environmental protection, safety enhancement, and economic development through the removal of hazardous materials, ensuring site safety, and freeing up land for new opportunities.
What is the process of office decommissioning?
JK office decommissioning services encompass the intricate and multifaceted process of dismantling and removing disused facilities or systems. The specific steps involved can vary, contingent upon the type of facility or system being decommissioned.
Why should I choose a relocation company experienced in office decommissioning?
Choosing JK Office decommissioning services experience, ensures a seamless process, safeguarding your assets, and providing you with complete peace of mind as you embark on your office transition.
What types of IT equipment can be recycled?
A wide range of IT equipment can be recycled, including computers, laptops, servers, storage devices, printers, scanners, mobile phones, and other electronic devices.