Decommissioning Services
IT Decommissioning Services
Data wiping, degaussing, hard-drive shredding, and IT peripheral recycling services will keep you compliant with federal data security laws.
Maximizing efficiency: The key to seamless IT disposal
Maximizing efficiency: The key to seamless IT disposal
JK's decommission services prioritize secure and compliant solutions for your electronic assets. It's crucial to recognize the importance of recycling IT equipment for both environmental sustainability and compliance with federal data security laws. Our team is equipped to handle the proper disposal of harmful computer chemicals through our safe and secure recycling services, all while ensuring regulatory standards are met. Trust JK to provide you with a responsible and reliable IT recycling solution.
Electronic recycling programs
Expert Services Programs to properly dispose of Electronic Equipment and Computers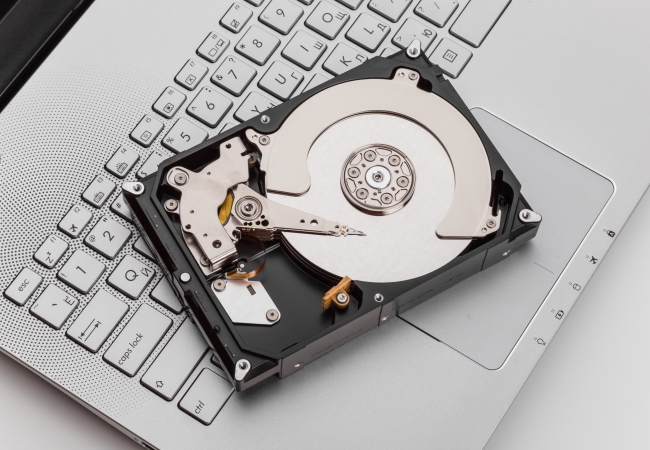 Degaussing Services
Our quick and easy process uses magnetic fields to completely destroy your hard drive data, ensuring compliance with data security regulations. With safe and responsible recycling of the components, we simplify the process of complete data destruction and IT asset disposal.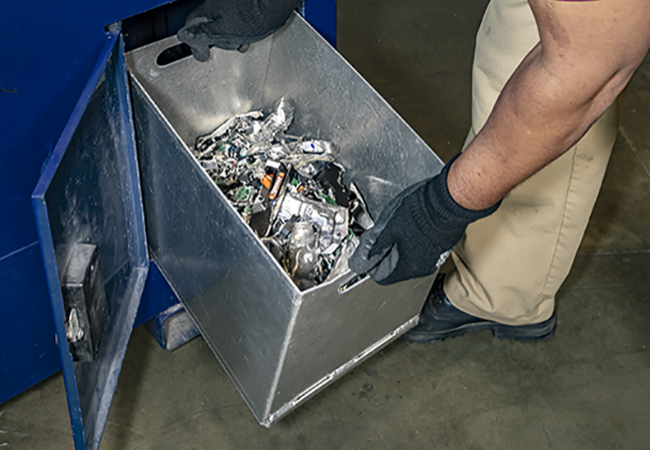 Hard drive shredding
Securely shred your electronic assets: Protect your confidential information with our hard drive shredding services. We provide a detailed inventory and certificate of destruction for your peace of mind, while our R2 certified recycling partner ensures that the shredded drives are responsibly recycled.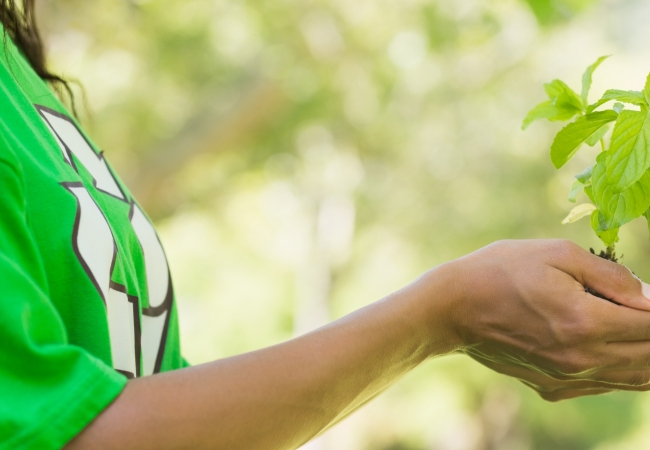 Recycling IT peripherals
Maximize Your IT Assets with Our Responsible Disposal Services. Repurpose your outdated IT equipment to extend its lifespan. We'll handle the entire process for you, from responsible disposal to secure destruction services for various IT media, including CDs, DVDs, VHS tapes, and hard drives. Receive a Certificate of Destruction for your records.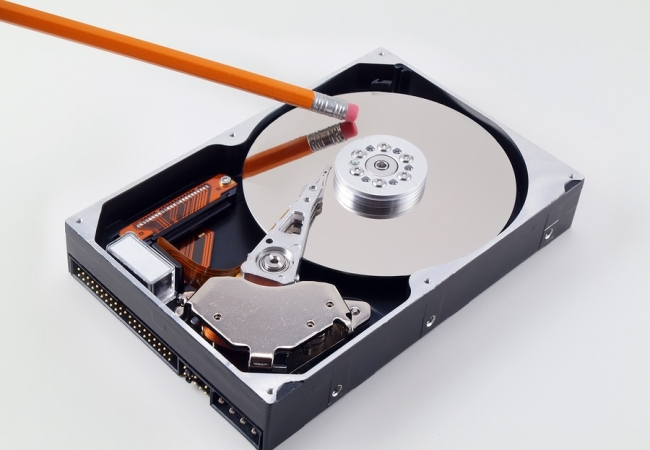 Data wiping
JK Moving provides professional data-wiping services that securely erase data from a wide range of electronic devices, including hard drives, solid-state drives, and other electronic media. We provide a certificate of data destruction for compliance with industry standards and legal requirements to ensure sensitive information is not compromised during disposal or recycling, giving our clients peace of mind.
JK Moving provides exceptional decommission and disposal services in Maryland, Virginia and Washington DC.
How long does it take to decommission a server?
Decommissioning a server varies by type, age, condition, software, data, and organization policies. It includes data backup, account disablement, physical disconnection, wiping storage, and proper disposal, requiring additional steps for security. Careful planning and execution are crucial for sensitive data handling.
What types of data storage devices can be degaussed?
Most types of magnetic data storage devices can be degaussed, including hard disk drives (HDDs), magnetic tapes, floppy disks, and some types of solid-state drives (SSDs) with magnetic components.
What is the difference between IT recycling, and decommissioning?
IT recycling is the process of recovering useful materials from electronic devices for reuse. It is different from decommissioning because decommissioning involves retiring or removing a server from operation, while IT recycling involves the proper disposal of electronic waste and recovering materials for reuse.
What types of IT equipment can be recycled?
A wide range of IT equipment can be recycled, including computers, laptops, servers, storage devices, printers, scanners, mobile phones, and other electronic devices.