International Moving
Moving to New Zealand from the United States
Moving internationally can be one of life's biggest stressors. We'll make your relocation to New Zealand stress-free.
Get a Quote
Stress-free moves from US to New Zealand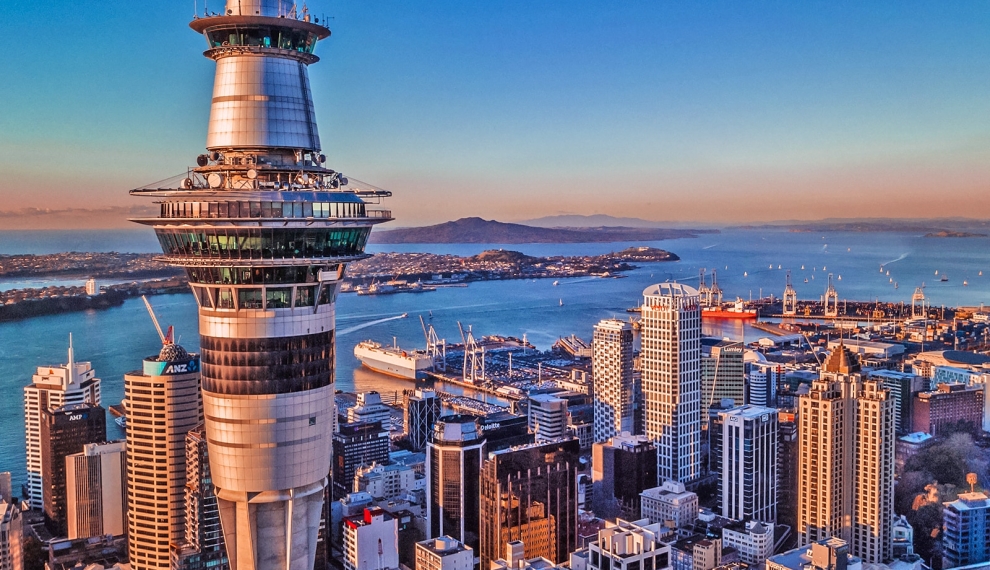 Stress-free moves from US to New Zealand
Choose JK Moving for your relocation to New Zealand from the US, drawing on more than four decades of expertise. Our all-inclusive moving solutions encompass skilled packing, secure transit, and punctual arrival. An assigned relocation manager will coordinate all aspects of the logistics to ensure a seamless and well-structured journey. Additionally, we provide dependable and protected residential storage choices to accommodate your temporary storage needs.
Why move to New Zealand?
There are many reasons why New Zealand is an appealing choice to move to from the US, including its stunning nature and high quality of life.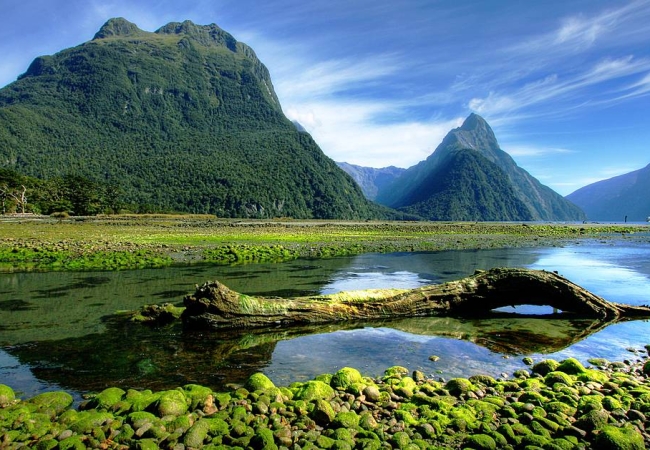 Natural beauty
New Zealand has stunning landscapes with mountains, beaches, rainforests, and wildlife. It's great for outdoor activities like hiking, skiing, and surfing.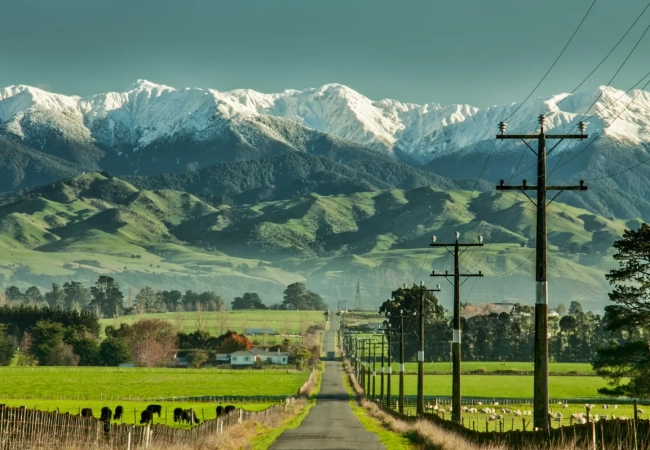 Clean and Green
New Zealand is committed to environmental conservation and sustainability, with excellent air and water quality. It's a great place for eco-conscious living.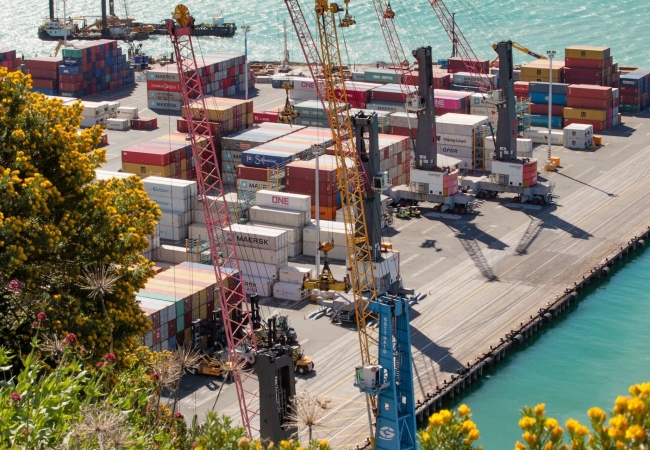 Economic Opportunities
New Zealand, despite its small population, offers stable economy, jobs in sectors like agriculture, tourism, tech, and healthcare, and a straightforward immigration process for skilled workers.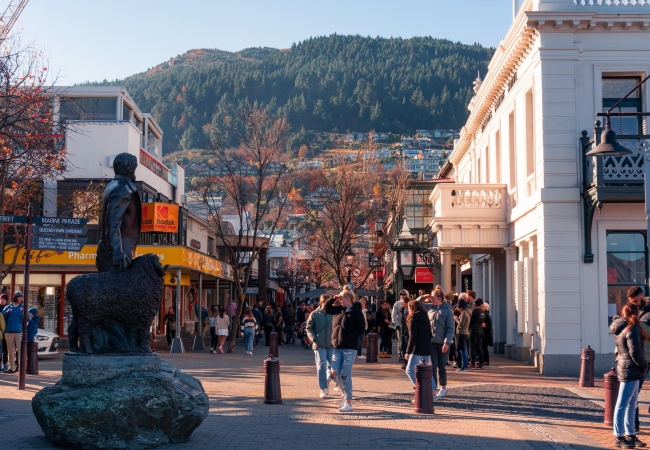 Low Crime Rate
New Zealand is known for its low crime rate and safe neighborhoods, contributing to a sense of security and peace of mind.
Top 5 destinations to move in New Zealand
New Zealand beckons as an ideal destination for those seeking to relocate from the United States. Renowned for its stunning landscapes, friendly communities, and diverse opportunities, it's a top choice for expats.
Get a quote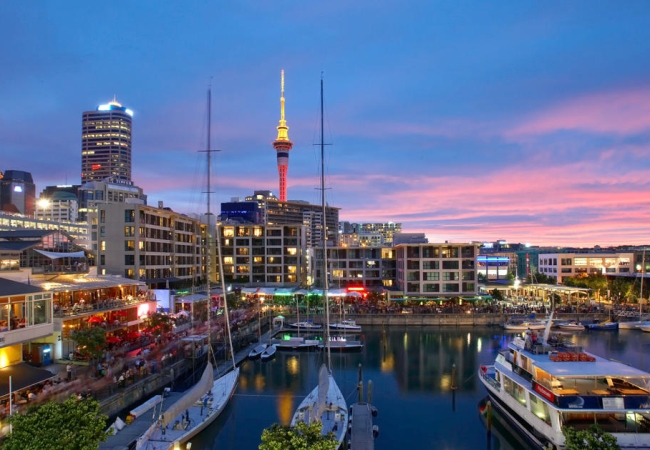 Auckland
Auckland is New Zealand's largest city and offers a vibrant urban lifestyle. It's known for its stunning harbors, diverse culture, and a wide range of job opportunities. Auckland is a great choice if you enjoy a bustling city with access to beautiful beaches, parks, and a thriving arts and dining scene.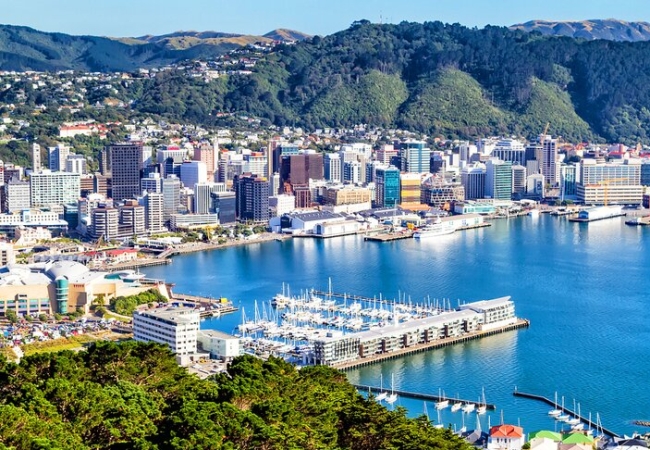 Wellington
Wellington, the capital city of New Zealand, is located at the southern tip of the North Island. It's known for its picturesque harbor, vibrant arts and culture scene, and strong job market, particularly in government and technology sectors. The city has a compact, walkable downtown area and is surrounded by natural beauty.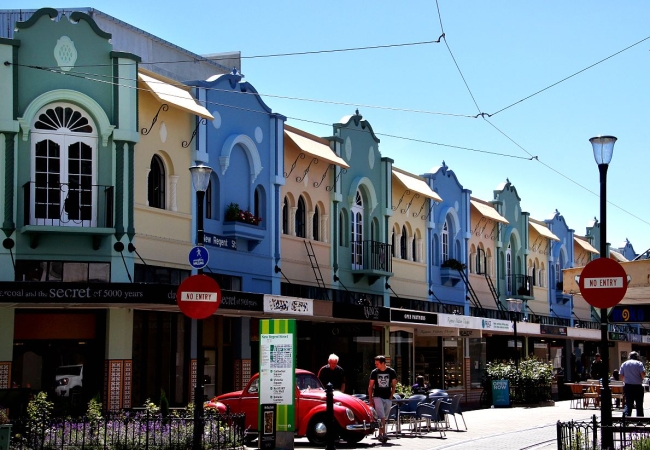 Christchurch
Christchurch is the largest city in the South Island and offers a more relaxed pace of life compared to Auckland or Wellington. It's known for its beautiful parks and gardens, including the Christchurch Botanic Gardens. After recovering from a series of earthquakes, the city has seen significant redevelopment, making it an attractive place to live.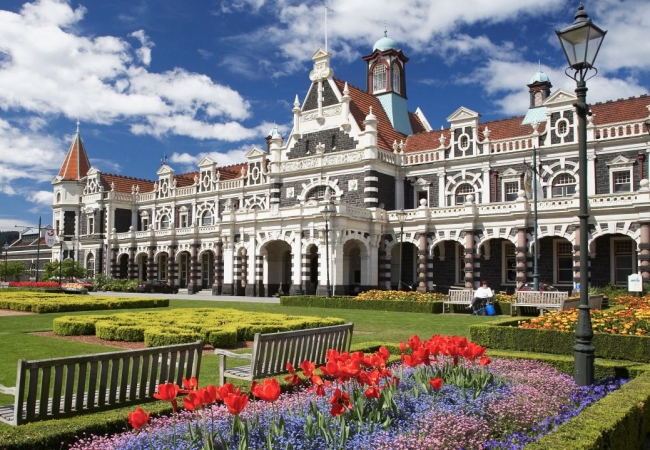 Dunedin
Located in the Otago region of the South Island, Dunedin is a charming city with a strong focus on education and culture. It's home to the University of Otago and has a rich Scottish heritage. The city offers a unique blend of historic architecture, a vibrant arts scene, and access to beautiful landscapes, including the Otago Peninsula.
Nelson
Situated at the northern tip of the South Island, Nelson is known for its abundant sunshine, outdoor activities, and thriving arts community. It's a smaller city with a strong focus on sustainability and a high quality of life. The region is famous for its wineries, beaches, and national parks, making it an ideal choice for those who love the outdoors.
Moving to New Zealand FAQs
What Visa Do I Need to Move to New Zealand?
To live and work in New Zealand as a US citizen, you typically need a visa. The most common visa options include the Skilled Migrant Category (SMC) visa, Work to Residence visa, or a partnership or family reunion visa if you have a Kiwi partner or family member. It's crucial to research and apply for the appropriate visa well in advance of your planned move.
What Is the Cost of Living in New Zealand Compared to the US?
The cost of living in New Zealand can vary depending on the city or region you choose to live in. Generally, New Zealand can be more expensive than some parts of the US, particularly in major cities like Auckland and Wellington. Housing, healthcare, and transportation costs are among the key factors to consider when assessing the cost of living in New Zealand.
Can I Bring My Household Goods and Pets to New Zealand?
Yes, you can bring your household goods, but there are strict biosecurity regulations in New Zealand. You'll need to thoroughly clean and declare your belongings, and some items may be subject to quarantine or special treatment upon arrival. Bringing pets to New Zealand also requires careful planning and adherence to strict animal importation requirements, which can include quarantine periods.
Can you handle the entire moving process, including logistics and transportation in New Zealand?
Absolutely, our comprehensive international relocation services cover professional packing, secure transportation, storage options, and a smooth final delivery to your new residence in New Zealand.
A global moving network you can trust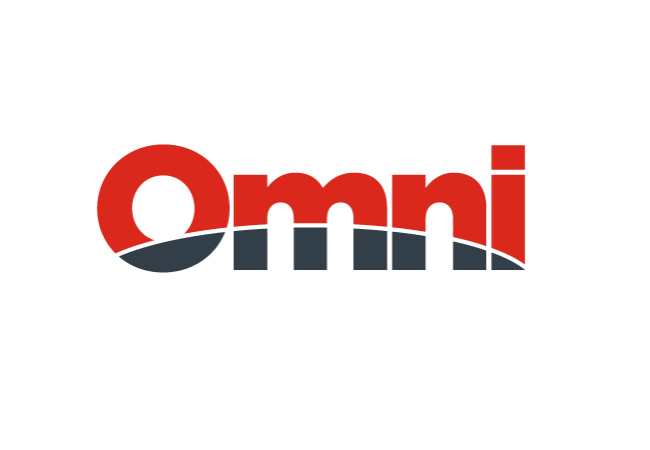 Overseas Moving Network International
JK is one of the top 3 U.S.-based OMNI (Overseas Moving Network International) members, a global network of the world's leading overseas moving companies.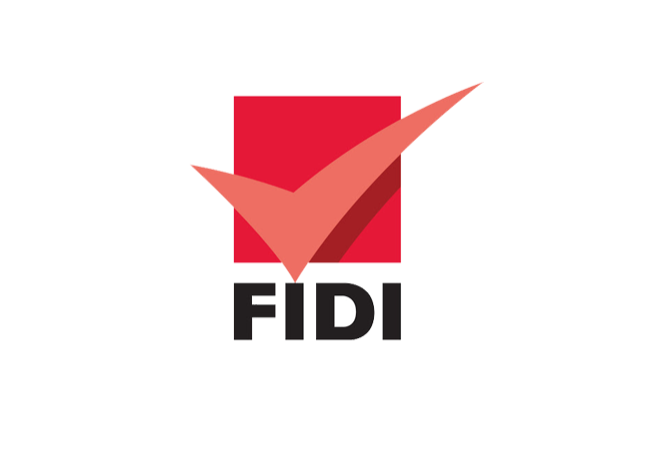 International Federation of International Movers (FIDI)
As one of only 31 FIDI-certified global movers operating in the U.S., JK offers its customers access to an exclusive network of more than 500 other FIDI affiliates around the globe.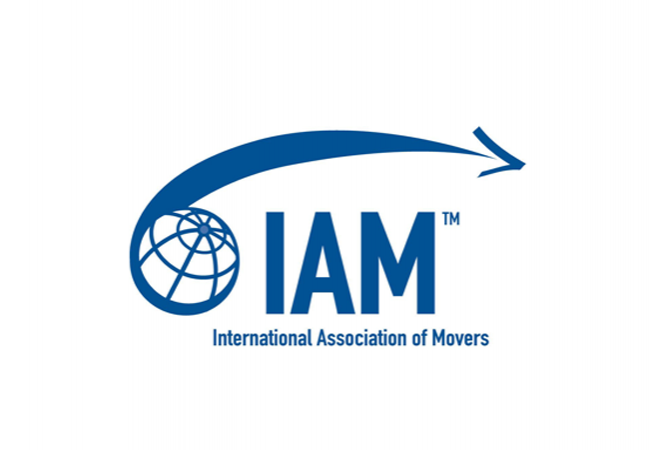 International Association of Movers
JK is a Governing Member of the industry's largest global trade association, IAM, comprising companies that provide moving, forwarding, shipping, logistics, and related services in more than 170 countries.
JK Moving has moved families like yours from Virginia, Maryland, Washington DC, and throughout the United States to countries across the globe for over 40 years.