The center of attraction in western Loudoun County, Purcellville, Virginia is a quaint town located 50 miles northwest of Washington, D.C. In 1804, Valentine Vernon Purcell – the town's namesake – established the area's first post office. Purcellville's prominent location in the Loudoun Valley and the presence of a railroad helped the town become a major agricultural center until the late 1990s.
If you're new to the area (or if you've lived here your whole life), check out our list of top places to visit in Purcellville, Virginia.
Vineyards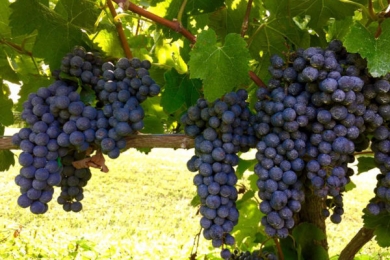 In 2012, a trio of families grew their first 10 acres of grape vines, planting the seed for 868 Estate Vineyards. Located in Purcellville, Virginia on the Loudoun County Wine Trail, 868 Estate Vineyards pours a variety of wines – including Pinot Grigio, Chardonnay, and Merlot – in its tasting room.
Cool fact: 868 Estate Vineyards includes the Grandale Restaurant that dedicates itself to farm-to-fork fine dining and catered events.
More than 100 acres and 17 varieties of grapes highlight Breaux Vineyards' 400+ acre Purcellville estate. With a gorgeous view of the Blue Ridge Mountains, Breaux offers $10 wine tastings and $5 winery tours as well as private reservations.
Cool fact: Breaux Vineyards is well decorated with awards and accolades. Most recently the vineyard picked up a bronze (Nebbiolo Rosé), silver (Madeleines Chardonnay, and gold (Viognier) at the 2016 San Francisco International Wine Competition.
Owned and operated by the husband and wife team of Mark and Vicki Fedor, North Gate Vineyard planted its roots in 1997. When the Fedors began caring for a few neglected grape vines on a property they had just purchased, they never imagined that 10 years later, North Gate would become a fully licensed Farm Winery.
Cool fact: North Gate Vineyard is passionate about energy-efficient practices. The vineyard's solar PV system provides 100% of the power they need to operate the winery and tasting room for one calendar year. Their eco-friendly practices have earned them the Loudoun County Chamber of Commerce Green Business Challenge Platinum rating every year since 2011.
Food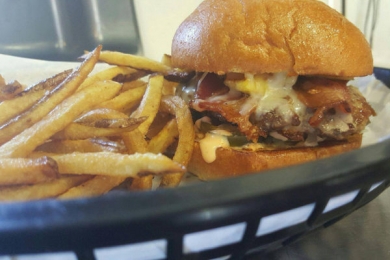 A local favorite, Gruto's is a homegrown ice cream shop known for its soft serve. Their flavors range from classic vanilla to a banana-chocolate twist, with original creations filling the menu. Up for a challenge? Try the Triple-Decker Belly Wrecker: a layer of vanilla-chocolate twist, a layer of Oreos, another layer of vanilla-chocolate twist, a layer of M&Ms, yet another layer of vanilla-chocolate twist, topped with a layer of Peanut Butter Cups.
Cool fact: For the locals who don't already know, Gruto's now has Square! Up until recently, the ice cream shop was cash only, but now, customers can pay with credit cards.
"At the Mill" isn't a play on words as Magnolias at the Mill is actually housed inside a 100-year-old restored mill. In 1905, the building that Magnolias calls home was built to provide local farmers seed for corn, wheat, other grains, and orchard grass. Then between 2001 and 2004, the mill was transformed into its present-day independent American restaurant, serving regionally sourced and handcrafted pre-Prohibition and mid-century cuisine.
Cool fact: In 2017, Magnolias at the Mill was voted the best date spot in Loudoun in the Loudoun Times-Mirror's annual Best of Loudoun poll.
Market Burger is Purcellville's local burger joint, serving local, all-natural Angus beef hamburgers and hand cut fries. The Original Market Burger is topped with cheddar cheese, a fried egg, bacon, herb mayo, lettuce, and tomato. Market Burger does classic burgers — but with a twist — here, it's their maple mustard that sets them apart!
Cool fact: If you want to stray away from the norm, try Market Burger's all-natural, organic turkey burger with Swiss cheese, sautéed onions, and, of course, maple mustard.
Voted Loudoun's Best BBQ in 2017, Monk's BBQ is a family-owned BBQ smokehouse in Purcellville, Virginia. While classic BBQ items, like brisket and pulled pork, adorn their menu, pastrami stands out as an abnormal menu item for a southern BBQ joint. But don't let that stop you from ordering it!
Cool fact: Monk's BBQ features local, live music on most Thursdays, Fridays, and Saturdays, ranging from Blues to Rock to even Reggae.
Drink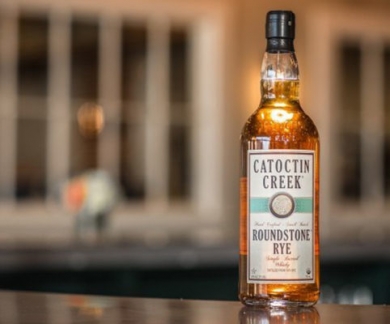 Catoctin Creek is the first legal distillery in Loudoun County since before Prohibition. Nearly a decade since opening the doors, founders Becky and Scott Harris continue to produce some of the best whiskey around the world. In fact, Catoctin Creek's Roundstone Rye® – Cask Proof won a double gold medal at the 2017 San Francisco World Spirits Competition, the US Craft Other Grain Whiskey of the Year at the 2016 Wizards of Whisky World Awards, and a five-star rating in F. Paul Pacult's Spirit Journal.
Cool fact: The name Catoctin derives from "Kittocton," the name of the native tribe that once lived between the Catoctin mountain and the Potomac River. Local historians believe Kittocton means "place of many deer."
Another Best of Loudoun award winner, Old 690 Brewing is dedicated to the local Loudoun County community, sourcing local wood barrels, malts, and hops. The brewery offers more than 60 beer recipes ranging from Old 690 Beer – a classic blonde ale – to the Chocolate Milk Stout – a dark chocolate stout brewed with pure milk sugar.
Cool fact: Old 690 Brewing uses "Grundys" to produce its beers. A Grundy – also known as "the Model T of Tanks" – is a UK-built cellar tank produced in the 1950s and 60s. Ask a brewery expert for a tour to see one for yourself!
Entertainment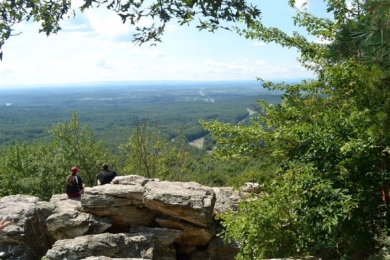 Bears Den Overlook is a fantastic hiking destination that provides a panoramic view of the Shenandoah Valley and the Blue Ridge Mountains. Standing at 1,350 feet, the overlook is uniquely formed for sitting and enjoying the sunset. In fact, historians believe the overlook was used as a directional landmark for indigenous people more than 12,000 years ago.
Cool fact: A husband and wife built the Bears Den Lodge in 1933 as a summer home. After travelling to Europe, the couple chose to design the home to replicate a Medieval castle. To this day, the lodge sits just 150 yards from the 2,000-mile Appalachian Trail.
Loudoun's most storied baseball park, Fireman's Field is located in the heart of downtown Purcellville, Virginia. The primary field for local Loudoun Valley High School until 2016, Fireman's Field also hosts numerous concerts, antique fairs, and festivals. In 2016, Fireman's Field became Home of the Purcellville Cannons, a summer league team comprised of collegiate players from across the country.
Cool fact: Fireman's Field has served as the host destination for six Babe Ruth League World Series, most recently in 2013.
The Franklin Park Performing & Visual Arts Center is a 263-seat timber-framed performing arts center. The center hosts musical, theatrical, and dance performances among other visual and performance entertainment. Located within scenic Franklin Park, the center has stadium-style seating and an art gallery in the lobby.
Cool fact: The Franklin Park Performing & Visual Arts Center opened its doors to the public in February 2008, ending a near decade-long wait. The first full season of performances at the center started on September 5, 2008, ten years to the day that the first timbers were raised.
What other cool places do you recommend visiting in Purcellville, Virginia? Let us know on Twitter or Facebook.