At JK, we understand the stress involved with a move, and we do everything we can to help eliminate some of that stress. Here are 10 tips that will help you prepare, leading to a worry-free move day.
1. Set up a play date for your children.
You'll want to keep your children safe during the move. Kids are naturally curious, and they could get in the way of the movers, potentially putting your children, your belongings, or the moving crew at risk. Protect your children, and your possessions, by arranging a fun day out of the house for the kids.
2. Packing yourself?
If you choose to pack your belongings yourself, make sure you are using quality boxes and packing materials so your goods are protected during transportation. Clearly label all the boxes that you've packed. Good labeling saves time on the unload, and as we like to say, "label it once, move it once."
3. Have your appliances ready.
You should allow 24 – 48 hours before your move to defrost your freezer and refrigerator. Have a cooler ready so you can store drinks and other snacks on the day of the move for you and your family.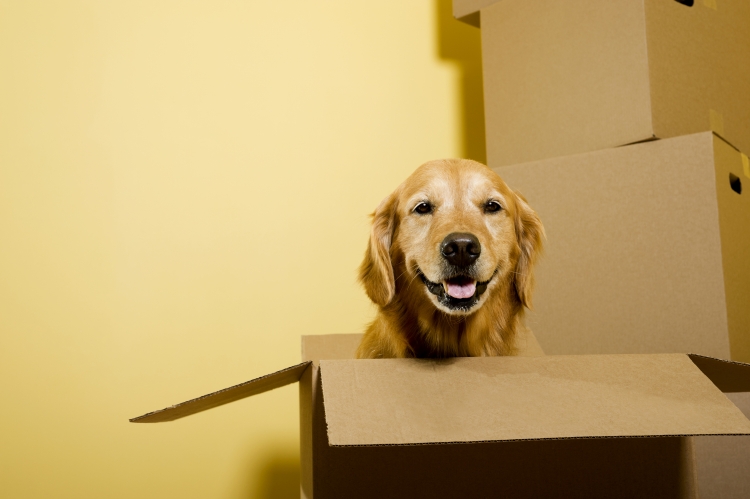 4. Keep pets outside or in a room.
Like your children, you'll want to keep your pets separated from the movers. Pets can become skittish and may not react well to your belongings being moved out of the house. To keep them calm and comfortable, we recommend keeping them in a quiet room, or in a safe area of your yard.
5. Create an "essential items" box.
This box will be the last one loaded and the first one unloaded at  your destination. Pack anything that would be essential for your first night. For example, you might want to pack paper towels, soap, and toilet paper. You'll be tired after your move and won't want to hunt through boxes to find these items.
6. See to the items movers can't move.
There is a list of items that your mover cannot move for safety reasons. You have three options for these items: you can safely dispose of them, move them yourself, or donate them to a neighbor or local non-profit organization, depending on their condition.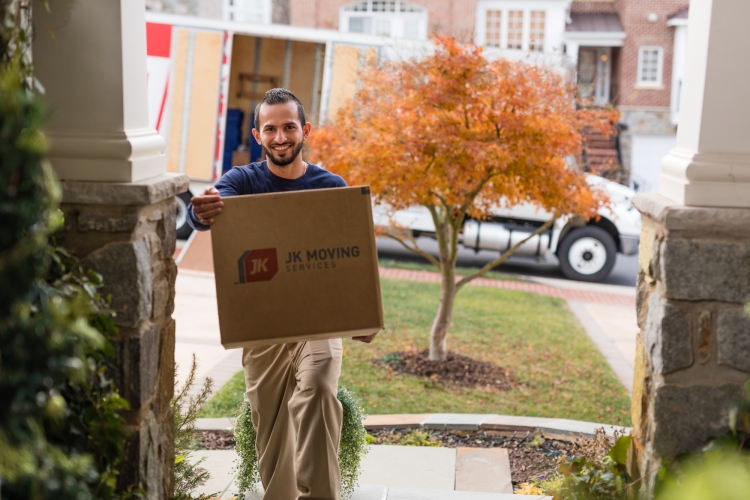 7. Clear the walkways.
Clear the walkways of anything that may cause a mover (or you) to stumble and trip. This includes shoveling the driveway, removing leaves, and putting away toys. This makes for a safer move.
8. Create a "Do Not Pack" area.
Some of your items won't be packed, whether it's suitcases or items the new owners will be taking. Use a room or closet to keep these items separate from the items that will be moving. Mark the area with a "Do Not Move" sign. This makes it easy for you and the movers.
9. Be ready for the movers when they arrive.
Make sure you are home when the movers arrive. They'll be ready to get to work right away and will do an initial walk-through before they pack or put anything in the truck. During this walk-through, they will make note of any previously damaged items, and will ask you any questions they may have. Alternatively, you can use this time to ask the crew any questions you have.
10. Before the movers leave, perform a final walk-through.
Once the movers have loaded the truck, take one final walk-through of your home to make sure everything that was supposed to be packed was packed. Check attics, basements, garages, and sheds for anything that may have been missed. It will be much easier for the crew to load any items before they leave for your new residence.
These tips are a helpful start to preparing for your move day. Because every move is unique, if you have any questions, don't hesitate to ask your move coordinator before your move for additional tips or suggestions. If you have other great tips, please share them in the comments below. We'd love to hear from you!