A home inventory is one of the most important documents you should prepare before your move. In fact, a home inventory has so many applications that even if you aren't relocating soon, you should start or update yours today.
What is a home inventory? It's simply a record of all your possessions, documented on paper or electronically. It's a list that comes in handy when you're gathering estimates from moving companies, purchasing insurance (or filing claims), and downsizing.
Read on for a step-by-step guide to creating a comprehensive home inventory.
1. Decide how and where to keep your inventory
The purpose of a home inventory is to document your possessions. To get started, you should decide how you want to document and store your list. You can go old-school and keep a paper version. Or you could store your inventory electronically, in a spreadsheet, for example. There are even apps you can use to help walk you through the process.
Whether you choose paper and pen or an electronic method, it's important that you make back-up copies. That way, if something happens to the original, you won't have to start over. If you make a paper copy, try to keep the back-up somewhere separate from the original, like a safety deposit box. If the original is damaged (for example, in a flood or fire), the other will be secure in another site.
2. Inventory as you downsize
Many people use relocation as an opportunity to downsize. Since you'll be going through all your possessions, deciding what to keep and what to sell or give away, it's also a perfect time to work on your home inventory. Whatever you decide to take with you should be added to the list.
3. Capture the most important information
Think of your home inventory a resource. You'll need it the next time you move, because having an accurate list of possessions helps movers provide accurate quotes. Likewise, if you ever need to file an insurance claim, your home inventory is a go-to source of information the insurance company will require before they pay.
As a resource, your home inventory will be most useful if it includes the following details:
Item:
Your home inventory should include the name of the item or items. When naming your possessions, it's okay to group items whenever it makes sense. In other words, you don't need to include every knife, fork, and spoon as a separate item on your inventory. Rather, you can group them all under the category 'utensils.' On the other hand, some items should be listed separately, especially if they're unique, antique, or one-of-a-kind. For example, you could name a category 'books,' for all the books you own. But if you own a rare first edition of a book that's one-of-a-kind, you should still list that one separately.
Condition:
Under the name or category of the item, describe the condition of the item. If you're not sure where to begin, think like a bookseller. Booksellers use standard terms to categorize the condition of their wares: As New, Fine, Very Good, Good, Fair, Poor. This scale can help get you in the right mindset as you create your inventory, but it's just a start. You should also jot down specific notes about your items' condition, especially if they're valuable or difficult to replace.
Photograph:
Images often convey more than words, so take a photo of the items in your inventory. This is especially important for items that are valuable. A photo is proof not only that you owned the item, but it will be useful evidence in assessing its before-and-after condition if it's damaged. Photos are particularly helpful with expediting insurance claims.
Value:
Your home inventory should also include the monetary value of the items at the time you purchased them. When possible, include the date of purchase and how much you estimate it would cost to replace the item today. If you have receipts, keep copies with your inventory.
4. Break the process into smaller steps
Documenting all your possessions is the goal, but it can seem like an overwhelming activity. The trick is to break the goal into a smaller set of tasks. There are two popular methods you can use to do that.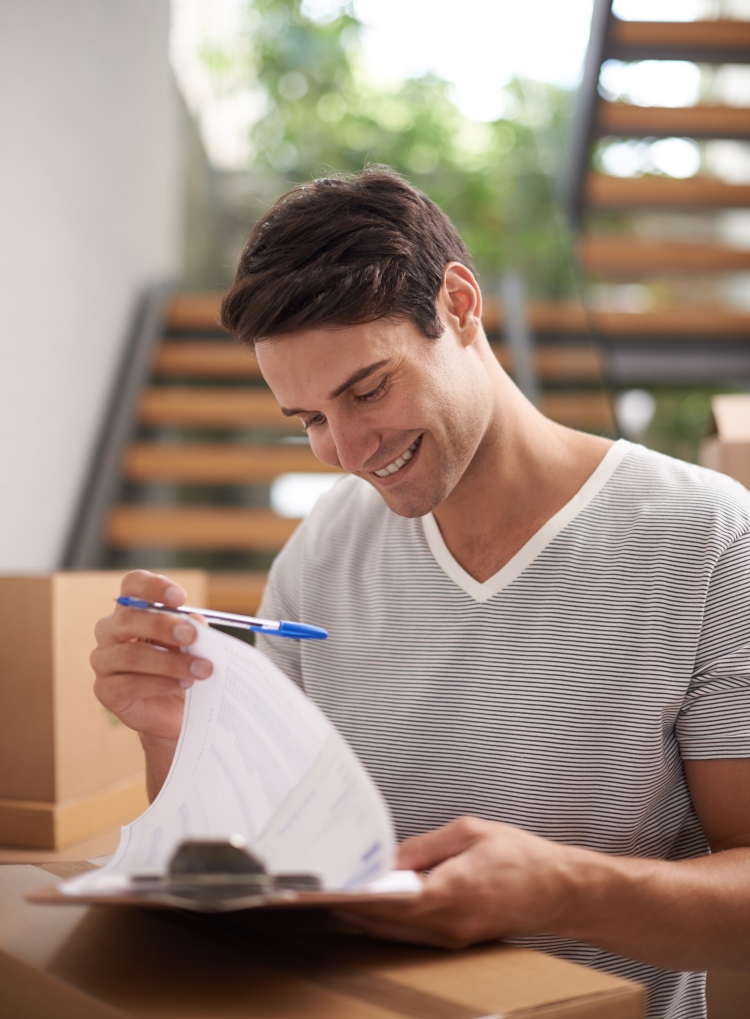 The first is the room-by-room method, which a lot of moving companies recommend. You start by making a list of everything in one room and then move onto the next. This method has the advantage of helping keep you organized, especially if you need days or weeks to make your inventory.
The room-by-room method is great, but it can be overwhelming if a given room has a lot of items to document. When that happens, another method you can use is to make your inventory based on most-valuable to least-valuable possessions. You can start the inventory process with this method or incorporate it into the room-by-room method.
The truth is, some possessions are easily replaceable, so if they are lost or damaged, you can afford it, not only financially but emotionally. That's the argument for prioritizing your inventory process not only by what's in a room, but also by what's most important, what's most expensive, and what's most valuable.
The benefit to this method is that once you finish documenting everything that's important, everything else is less important by definition, or not important at all. These are items you might consider selling, giving away, or donating before you move. Going through this process may even make downsizing easier, and the more you downsize, the less you need to inventory at the end of the day.
No matter how you go about it, your comprehensive home inventory will be a valuable resource as you plan your move and beyond.