Joe Pence is a force to be reckoned with. After joining JK Moving Services in November 1996, Joe has risen to become one of JK's top sales representatives. Joe attributes his success to his persistent, determined, and loyal character. These qualities are also present in his personal life where he enjoys quality time with his wife, Nadine, and children, Trey (30), Alec (27), Drew (22), and Liam (19). Joe's go-getter determination has helped him throughout both his personal life and in his professional life.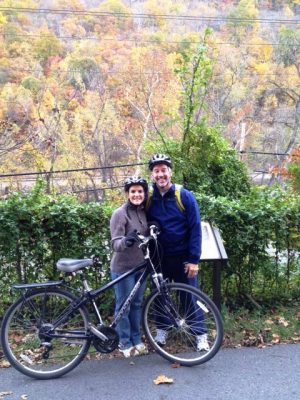 Joe has been an avid football fan his entire life, playing for his high school football team and continuing today as a Penn State football fan. He loves going to Happy Valley to watch his favorite team play. Besides football, Joe enjoys hiking and biking with his family; one of his favorite trips was biking on an old railroad trail in Cumberland, Maryland.
After finishing high school, Joe worked in custom cabinetry for two years building and furnishing custom bathroom and kitchen cabinetry. Joe explored a few other jobs before settling into sales. He found he liked the flexible work schedule and enjoyed the freedom of not being in an office eight hours a day. To this day, Joe loves being able to create his own schedule and set up his own appointments.
Before joining JK, Joe worked for Rainbow Movers, a mover agent for Global Van Lines. This work experience gave Joe the opportunity to sink his teeth into the moving industry. He gained insight into the business by going on road trips in a tractor-trailer with a friend and colleague who was a long-distance driver. After meeting Chuck Kuhn's brother in 1996, Joe brought this experience to JK.
What drives Joe Pence to succeed?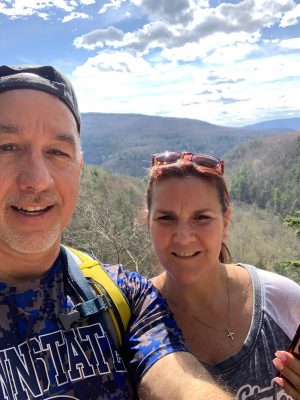 Joe's favorite part of working with JK is "getting feedback from customers on how pleased they were with their crew and the experience we provided them." For example, JK currently coordinates athletic moves for the University of Maryland, and Joe has had several coaches tell him that their experience with JK was the best they had in their 15 to 20 years of coaching and relocating. Receiving feedback like this makes Joe proud to represent one of the leading moving companies in the country.
Joe has considered the possibility of shifting into corporate sales and would love to obtain another government or corporate account that handles over 300 moves annually. Additionally, Joe would like to specialize as a resource to college athletic coaches who relocate for new coaching opportunities. As for Joe's overarching goals, he hopes to hit $2 million in sales revenue and would love to have a second vacation home.
How does Joe stay passionate about his job after working in the same profession for so long? The team. "We have a great culture and team of professionals in many departments that are loyal and do their jobs well."