If you've been to our Commercial Services office, you'll recognize Latifa Zilate as one of the smiling faces that greet you as you walk through the Accounting Services Department. Since joining JK in 2018, Latifa has embraced JK's Seven Core Values, especially with her drive to "Commit to Growth."
Where it started
Latifa's journey started when she got her Technical Degree in Finance & Banking from the Institut Technique de Banque, a French Higher Education Institution. After graduation, she worked for over five years within the banking industry, focusing mainly on risk assessment. Latifa oversaw reviewing and analyzing financial statements and providing analytical reports and recommendations to the committee for final approvals.
Throughout her career, Latifa held various roles, including direct assistant and representative of the minister of the agriculture cabinet. She also served as office manager at an industrial company, responsible for all accounting functions and payroll.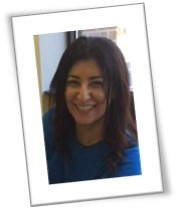 In June 2009, Latifa moved to the U.S. to be with the love of her life. Along with acclimating to a different country and culture, she took on the challenge of adapting and integrating into new work processes and systems. She dedicated herself to her education and commitment to personal growth by enrolling at a local accredited university. There she pursued coursework that helped her to build a solid foundation for American accounting. Upon receiving her Bachelor's degree in 2013, she started as an office manager at an industrial electrical contractor. She was responsible for managing the complete accounting cycle and weekly payroll, as well as additional HR accounting functions, including 401(k), insurance, among other responsibilities.
Yet, Latifa found that she wanted more challenging work with a larger company and wanted the opportunity to grow professionally. She joined JK in 2018 as an accounting specialist. After 18 months, Latifa was promoted to Senior Accounting Specialist for the Commercial Services Division – and has just been promoted yet again to be an Accounts Receivable Supervisor.
How did JK help you with your degree?
"I got to practice what I was learning, which was a tremendous advantage. It helped me connect all the dots." Latifa believes it is essential for work experience to be relevant to a person's degree, and JK provides a great working/learning opportunity. JK offers many options for advancement, a work environment with foundational core values, and opportunities and challenges that allowed her to sharpen her skills. Latifa has found a sense of belonging and stability, and has a high interest in growing within it.
How were you able to balance work, home life, and the course load?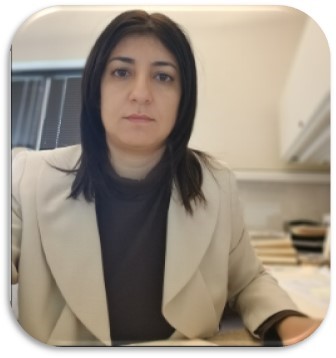 "In short, I am lucky enough to have the support of my family." Latifa's support system runs deep. She is fortunate that her mother helped her husband and herself at home by caring for their little one.
Latifa has gone on to pursue her masters. She found that the only time when she could focus on her schoolwork was during the weekends. "The funny thing is that my son's favorite activity is closing all my windows on my computer and hitting YouTube kids' channels. It was manageable but distracting." Her only options for finding a peaceful study spot were either hiding in the basement or going to the library. During the pandemic and quarantine, Latifa's car was her mobile workstation, using her phone as a hotspot for her laptop.
Due to her unwavering commitment to her growth, she has completed her coursework to finish her Master's in Forensic Accounting. Her path forward is clear in her mind. "The next step would be to apply for an internal open managerial position. I want to grow further in my career and to continue improving my education, experience, and soft skills."
What motivates you to stay committed to your growth?
"I always had the motivation to study and sharpen my skills and knowledge," says Latifa. She pursued her Master's degree to grow her competencies and skills and further enhance her career in the accounting field. She is also looking into continuing education assistance options with JK to sit for the CPA certificate and start a Ph.D. program in the same field.
What advice would you give to others who are considering continuing their education?
"Go for it and never give up! The first step is usually the hard one, but once you start, everything falls into place. There is always light at the end of the tunnel. Embrace all challenges, be ready for all opportunities, and keep moving forward."
For more information about our career development programs, opportunities to advance your career, or information about the core values of JK Moving Services, please don't hesitate to reach out to our Recruiting Team at recruiting@jkmoving.com.