Above all else, Brooke Daeschner wanted to find a career that she enjoyed and looked forward to going to work every day. For her, personal fulfillment was integral to that goal.
Although Brooke went to school to pursue Supply Chain Management, when she experienced the training aspect of HR at her current position, she knew right away that this was the field she wanted to pursue. She loves the passion that she's found helping people learn and grow in their careers.
Brooke joined JK in November 2021 and "was welcomed with open arms by everyone" from the moment her journey here began. As Training Facilitator, she particularly values collaborating with team members who work in positions across the organization. This has given her the opportunity to expand her knowledge of the moving industry.
The workplace culture at JK and its sister company, CapRelo, has helped Brooke connect with a diverse range of people. She loves being a part of it, and we love having her as an essential part of the JK team.
Career milestones and future goals
Brooke's biggest milestone is recently passing the Corporate Trainer Certification she'd been working towards for months. She's excited to apply everything she learned to her current role.
As for her future goals, Brooke wants to further her career in Training and Talent Development and work towards building and creating her own training and e-learning programs for all employees. She plans to work towards receiving her Associate Professional in Talent and Development Certification.
What does Brooke do in her spare time?
Brooke's family and friends are important to her, and so is her significant other, who lives in Chicago. The two of them have been together for five years, and they met while the University of Tennessee in Knoxville.
Travel is a love of Brooke's and she tries to make time to visit new places as much as possible.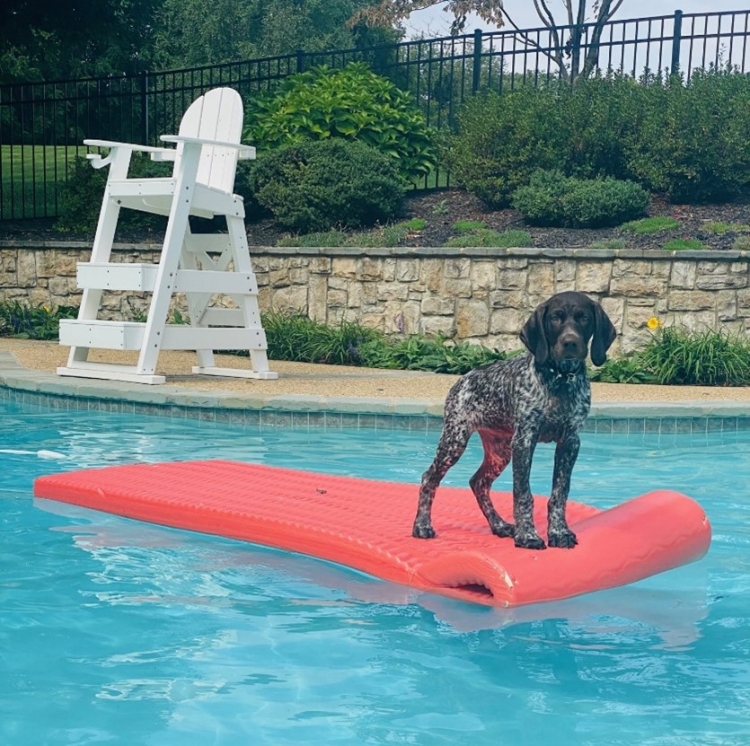 Brooke's pets are also a major part of her life. There's Tucker, who's a German Shorthaired Pointer, and Bear, a rescue dog. When she's not working, you can most often find her spending time with them and taking them on walks when the weather is nice. She hopes to have the opportunity to rescue many more dogs and volunteer at animal shelters.
She grew up about 45 minutes outside of Philadelphia so, of course, she and her family are huge Eagles fans, and Sundays are always reserved for football.
Brooke is passionate about fitness and her own health and wellness. She's planning on becoming a certified nutritionist to learn more and potentially even start a business to help others in the future.