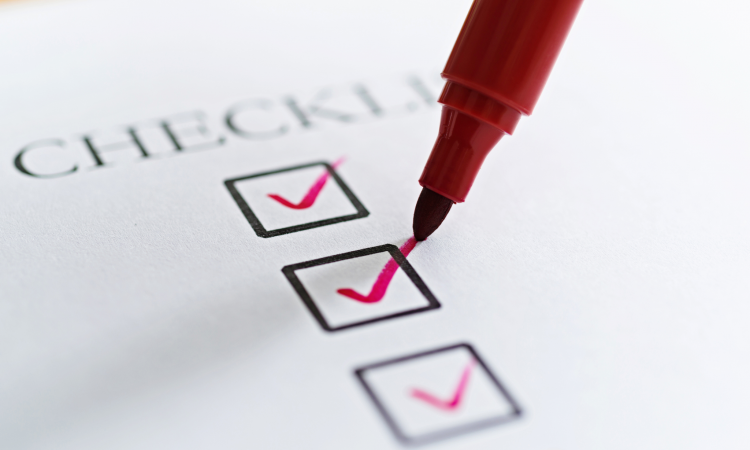 4-12 Months Before the Move
Choose your company's internal move coordinator
Select an IOMI® certified relocation company
Keep things in mind like identifying items needed for the new space and assess any modifications or renovations
Select needed suppliers and contractors
Share this moving checklist with your colleagues
12 Weeks Before the Move
Identify and label materials to be moved, recycled, or donated
8 Weeks Before the Move
Identify and update company subscriptions, mailing addresses, and stationery.  Move archive files and documents to a storage facility
6 Weeks Before the Move
Determine employee office and seating assignments at the new location.
4 Weeks Before the Move
Instruct employees to identify personal items to take home
Clean and pack common areas
Identify which areas and staff require packing assistance
Receive file and storage area labels from your relocation company
Give your relocation company a point of contact for the move period
Host an "All Hands" staff meeting about the move and schedule move training sessions.
2-3 Weeks Before the Move
Conduct move training and distribute move packs for employees who did not attend the "All Hands" meeting
Verify that all personal items have been removed
1 Week Before the Move
Continue packing all areas
Conduct the final walk-through with the relocation company: verify packing is complete, inspect labeling, and verify that file cabinets, refrigerators, and pantries are empty
Day of Commercial Business Move
Collect all office keys
Double-check that cabinets are empty
Provide final reminder to staff to take home any personal items and laptops
Be present to guide the Crew about placement of boxes and furniture
Check each item off the inventory list
First Post-Move Business Day
Encourage staff to prioritize unpacking and note any concern
Work with your relocation company on any issues
Commercial Office & Business Move Checklist Summary
Moving an entire office's worth of supplies, people, and more can be daunting, but if you keep these important tips in mind, your move will be made infinitely easier. It helps that office moving companies will be able to assist you in packing and unpacking all of your equipment. Some companies even provide additional services like junk disposal to help ease the load off your shoulders. Check out JK Moving's commercial moving services here!