Commercial Moving
Commercial Storage
Need short- or long-term business storage? Need turnkey asset management, distribution, or fulfillment solutions? We can help. Our government-rated, controlled access facilities throughout the Washington, DC, area offer over 500,000 square feet of space.
Login to your portal here
RETURN TO OFFICE:
We've developed tactics and protocols to help you and your clients return to work safely.
Learn More
A convenient, real-time customer portal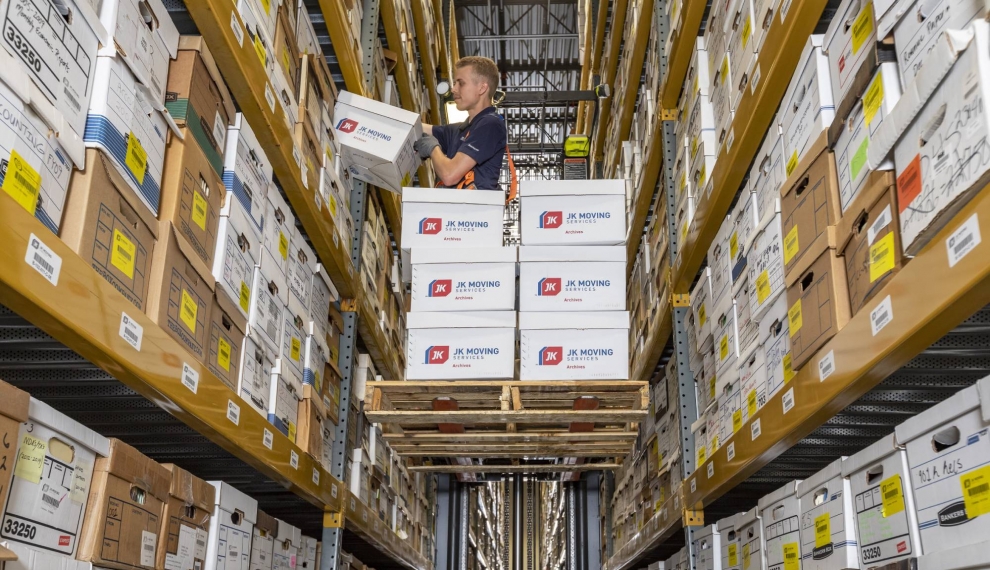 A convenient, real-time customer portal
Get 24/7 online access to your storage items through our customer portal. Our real-time digital image inventory allows you to view your assets and even schedule time for us to deliver it to you, whenever you need it.
From office furniture and workstations to art museum collections and medical equipment, we have you covered.
Customer Portal Login
Short-term and long-term business storage solutions that fit your needs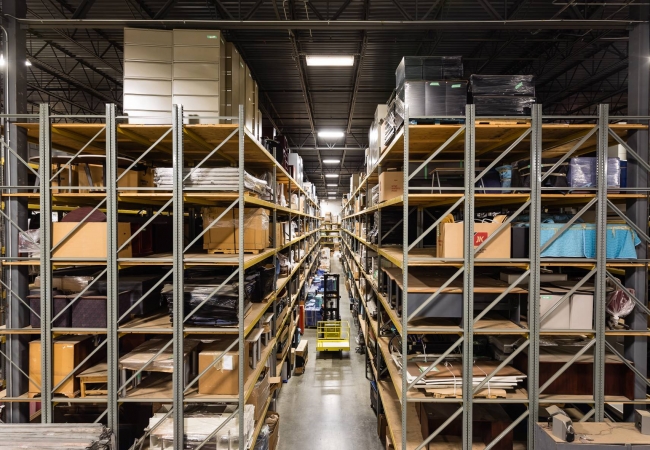 Office furniture and business equipment storage
Do you have excess furniture and equipment but no room to store it? We offer short and long term barcoded secure storage for your excess asset needs.
Login to your own virtual portal to see your inventory
Create a pick list of the items you want
Schedule a delivery date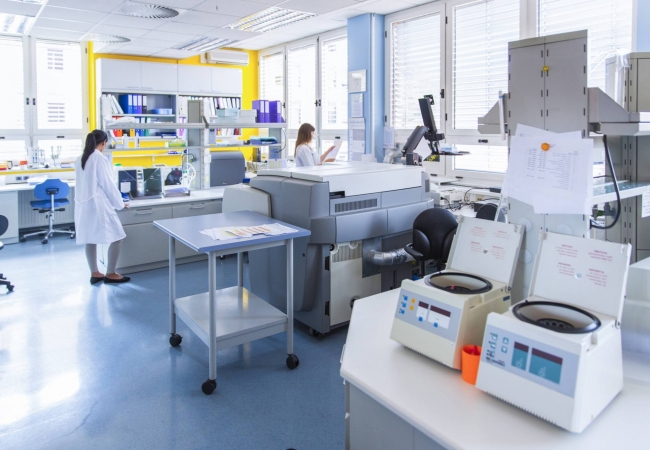 Healthcare and lab storage
Are you receiving new medical or lab equipment but have no place to store it? JK will receive, store and deliver your critical medical equipment on your schedule.
Flexibile storage option to accomodate customer demand
Online digital and SKU barcoded inventory
Turnkey inventory and distribution services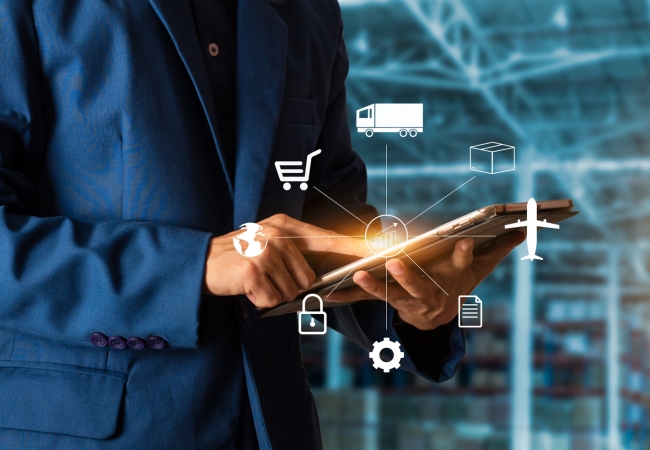 Fulfillment logistics for retail businesses
JK has the expertise and flexibility to help you grow your e-commerce retail business.
Receive quick order fulfillment and delivery to your stores
From sorting to pick & pack to assembly - we handle it all
We offer white glove services, including assembly and debris removal
Business Storage Services & Features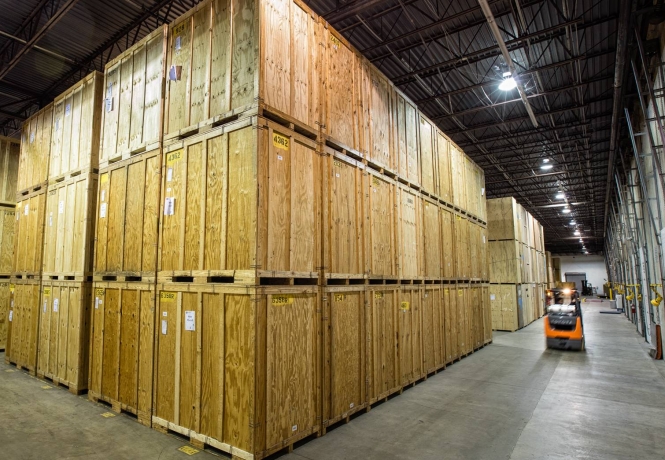 Business Storage Services & Features
When you store your valuable office and business items in a JK Moving Services facility, you will receive the following full-service features and benefits:
A 24/7 customer portal
Secure barcode tracking technology
Storage for every type and size of item
Debris removal
Controlled Access
Government Rated
Climate Controlled Storage