Virginia
Movers in Chesterfield County, VA
Moving day can be one of life's biggest stressors. Trust our trained, experienced movers to give you peace of mind and make your move from or to Chesterfield County, Virginia stress-free.
Get a quote
As Low as 0% Financing Is Available
Turn your move into an affordable monthly payment. Getting pre-approved is easy, ask us how.
Chesterfield County VA's leading mover for 40 years
No distance is too short or too long. Across town, the state, or the country - we'll take you there.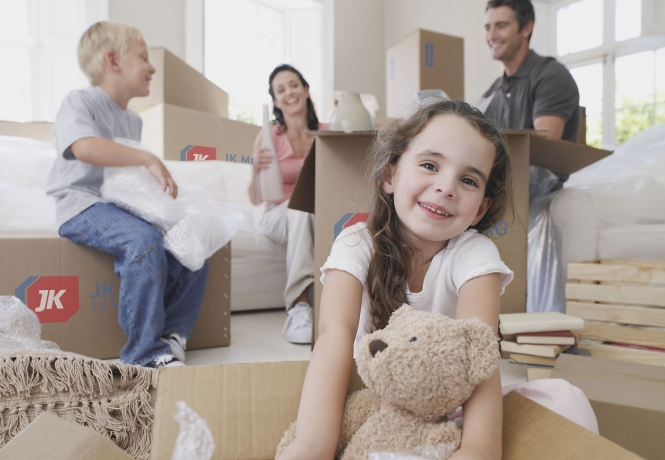 Chesterfield County VA's leading mover for 40 years
No distance is too short or too long. Across town, the state, or the country - we'll take you there.
You've seen our trucks in Chesterfield County, and you've heard from friends and neighbors. In Chesterfield County, JK Moving Services is the local expert. When you move, you're packing up more than just "stuff." You're packing everything that makes your house a home. We'll help you get it there safely. Of all the moving companies you can choose to move you in, from, or to Chesterfield County, JK is the mover that understands what matters most to you.
Chesterfield County, Virginia moving services
Our moving services are backed by our brand promise to treat each and every customer with care and respect.
The Chesterfield County moving company you can trust
We know Chesterfield County
Chesterfield County, VA, has a rich history dating back to Native American settlements and includes significant events from the Revolutionary War and Civil War. It was home to firsts such as commercial tobacco cultivation, ironworks, and mined coal. Explore the county's beauty with scenic rivers for boating and fishing, top-rated Pocahontas State Park, and Dutch Gap Conservation Area's woodlands, wildlife, and peaceful trail loop. Enjoy 60 parks and sports facilities spread over 4,000 acres of green space. For more than 40 years, we have been in the Chesterfield County community, helping families and individuals move into, out of, and around Chesterfield County.
Why JK?
Your move, your way. Whether a full-service, full-pack move or just moving your furniture, we'll customize the move to fit your needs. Don't trust just anyone with your move-in, from, or to Chesterfield County. We understand how stressful moving can be, and pride ourselves on making your move quick, easy, and stress-free. Thanks to families like yours, JK Moving is now the nation's largest independent mover.
What matters most to you, matters most to us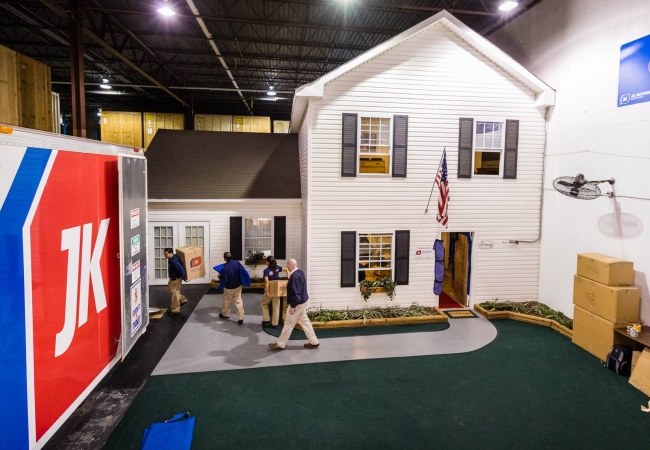 Peace of mind
We train our employees in our house, not your house, with every employee receiving ongoing training each year. All employees are background-checked and drug-tested, 100% of the time.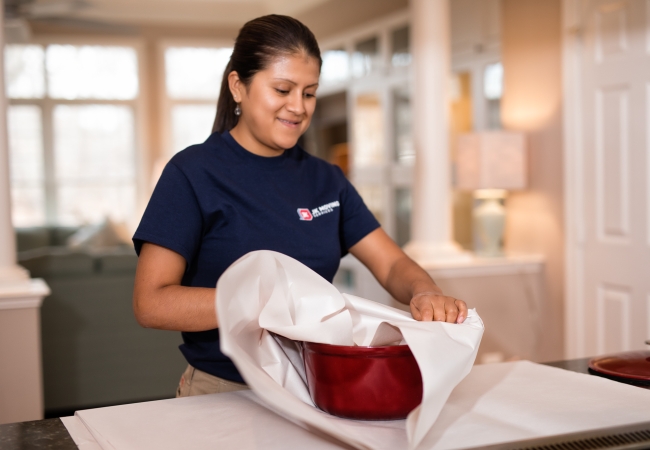 Care and protection
We take steps to protect your belongings that other movers don't. Your belongings are protected at the very beginning, and aren't unwrapped until your final destination. Every time.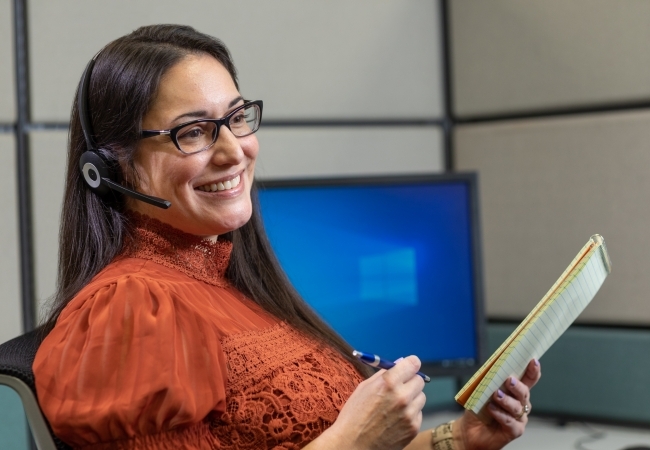 24/7 customer service
Your calls to customer service are answered by a live voice 24/7. Manage your move with our top-rated mobile app, where you can manage you move and access all files and move documentation.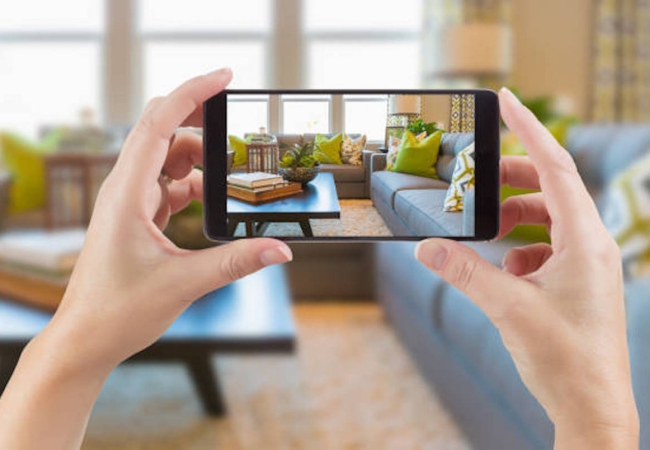 Virtual surveys
You can use our Artificial Intelligence supported technology to conduct a survey of your home yourself. Or you can work with a Move Consultant directly to conduct a live visual survey or an in-home survey.
---
As one of the top movers in Virginia, JK Moving offers professional moving services for all types of moves in Chesterfield County and beyond, including the following areas:
Movers in Alexandria, Henrico County, Arlington, Centreville, Loudoun County, Stafford County, Woodbridge, Haymarket, Aldie, Middleburg, Waterford, and more.
Will my insurance cover my belongings during the move?
Typically, household goods in transit with a moving company are not covered by most homeowner's policies. To ensure you're protected, it's important to explore our valuation options and learn about the coverage they offer. Take the time to discover more about our valuation coverage.
What type of estimates do you provide?
At JK Moving Services, we provide three choices for estimating your move.
Our first option is the JK virtual self-survey, which utilizes Yembo, an AI-supported technology. This tool empowers homeowners to conduct a survey of their homes at their convenience.
Will I get an itemized list of my possessions before they're loaded into the truck?
Absolutely! JK Moving Services supplies a comprehensive inventory list that includes the condition of every item for long-distance moves or when relocating to a storage facility.