Virginia
Movers in Fredericksburg, VA
Moving can be stressful. Rely on our professional movers to make your move to or from Fredericksburg, VA, quick, easy, and, stress-free.
Get a quote
As Low as 0% Financing Is Available
Turn your move into an affordable monthly payment. Getting pre-approved is easy, ask us how.
Fredericksburg VA's leading mover for 40 years
No distance is too short or too long. Across town, the state, or the country - we'll take you there.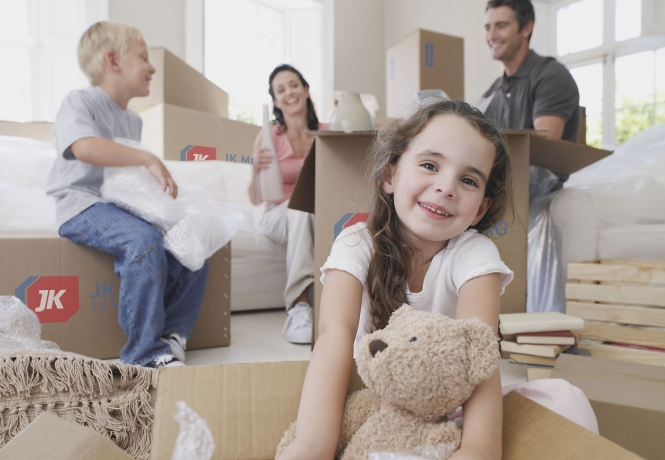 Fredericksburg VA's leading mover for 40 years
No distance is too short or too long. Across town, the state, or the country - we'll take you there.
You've seen our trucks in Fredericksburg, and you've heard from friends and neighbors. In Fredericksburg, JK Moving Services is the local expert. When you move, you're packing up more than just "stuff." You're packing everything that makes your house a home. We'll help you get it there safely. Of all the moving companies you can choose to move you in, from, or to Fredericksburg, JK is the mover that understands what matters most to you.
Fredericksburg, Virginia Moving Services
Our moving services are backed by our brand promise to treat each and every customer with care and respect.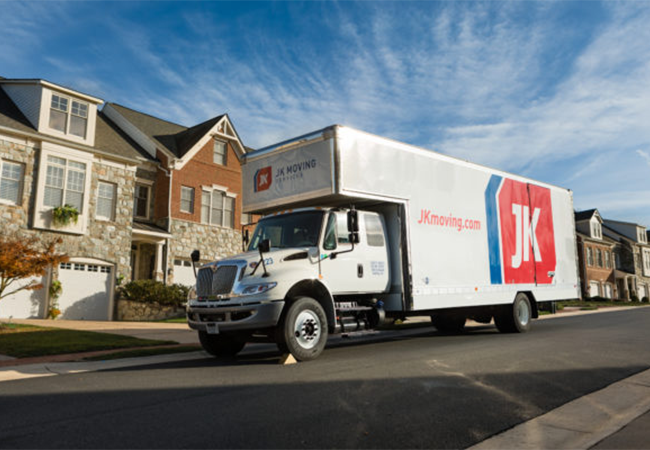 For 40 years, JK Moving has been the moving company in Fredericksburg and Northern Virginia area. Whether you're moving across the street or across the county, our professional movers guarantee an effortless, efficient, and stress-free moving experience.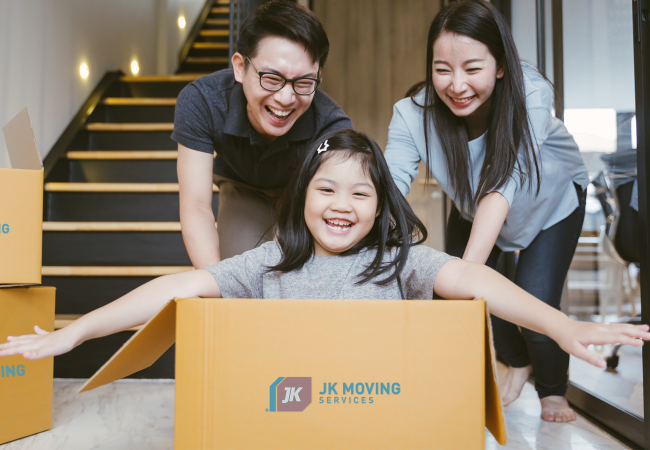 Trust our certified team to handle the complexities of your international move, so you can focus on settling into your new destination. As a leader in international relocation, we have a successful track record of moving hundreds of thousands of families. Choose us for a hassle-free international move.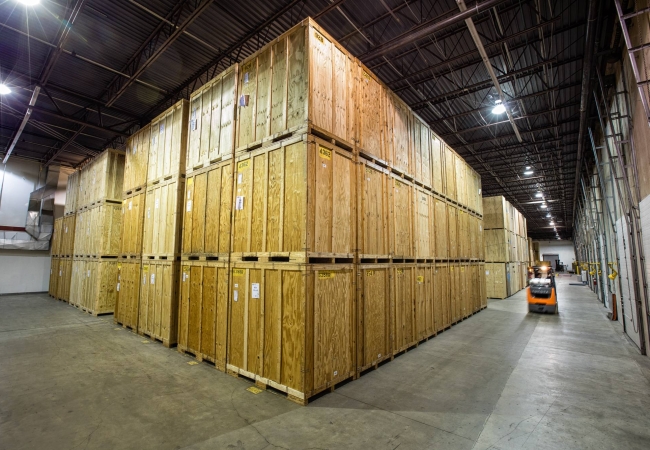 Our warehouse facilities are top-of-the-line, ensuring the safety and security of your items. This includes 24/7 video surveillance, motion detectors, climate-controlled storage options, and fire-retardant systems, guaranteeing that your possessions are protected at all times while in storage.
The Fredericksburg moving company you can trust
We know Fredericksburg
You'll never run out of things to do. History and many other adventures await you in Fredericksburg – from battlefields and museums to water fun, hiking trails and children's activities. Historic Downtown Fredericksburg features numerous specialty retail, craft and antique shops and over 60 restaurants in restored 18th- and 19th-century buildings. With over four decades of experience and thousands of successful and stress-free moves, we have been serving the Fredericksburg community.
Why JK?
Your move, your way. At JK Moving, we offer customizable services to fit your specific moving needs, whether you require a full-service move or need help moving your furniture. We understand that moving can be stressful, so we pride ourselves on making your move to or from Fredericksburg as quick, easy, and stress-free as possible.
What matters most to you, matters most to us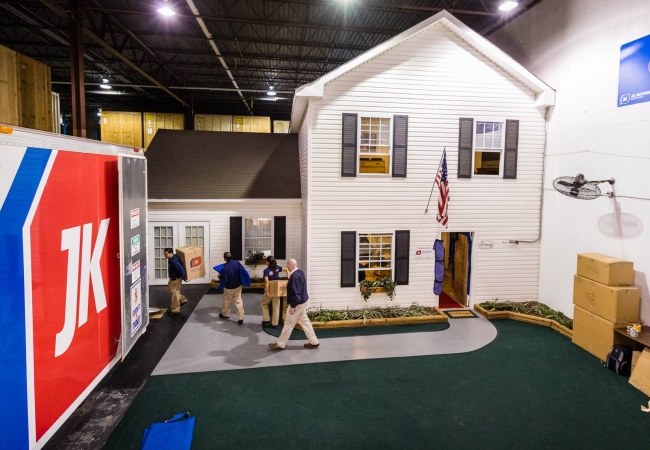 Peace of mind
We train our employees in our house, not your house, with every employee receiving ongoing training each year. All employees are background-checked and drug-tested, 100% of the time.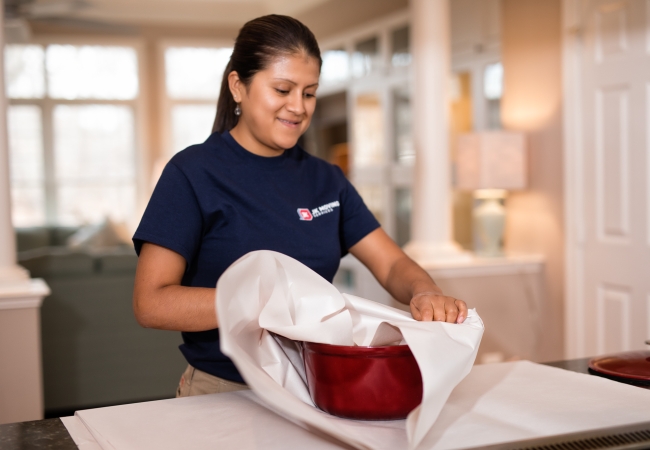 Care and protection
We take steps to protect your belongings that other movers don't. Your belongings are protected at the very beginning, and aren't unwrapped until your final destination. Every time.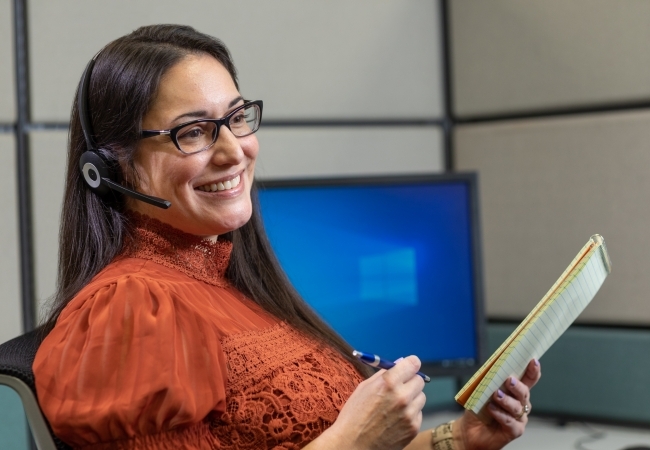 24/7 customer service
Your calls to customer service are answered by a live voice 24/7. Manage your move with our top-rated mobile app, where you can manage you move and access all files and move documentation.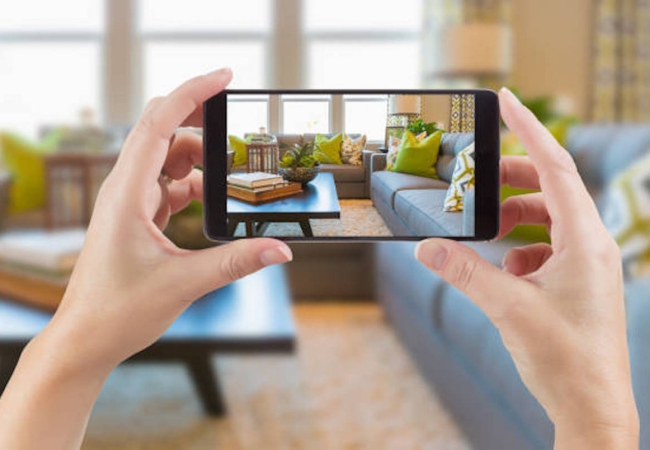 Virtual surveys
You can use our Artificial Intelligence supported technology to conduct a survey of your home yourself. Or you can work with a Move Consultant directly to conduct a live visual survey or an in-home survey.
---
As one of the top movers in Virginia, JK Moving offers professional moving services for all types of moves in Fredericksburg and beyond, including the following areas:
Dulles, Charlottesville, Richmond, Winchester, Oakton, Fauquier County, Prince William County, Reston, Movers in Alexandria, Arlington, Falls Church, Great Falls, Herndon, Mclean, Reston, Vienna, Manassas, Manassas, Sterling, Fairfax, Leesburg, Ashburn, Loudoun County, and more.
How will you protect my furniture and home during the move?
The crews at JK are completely trained and equipped with durable stretch wrap to pad furniture, offering reliable protection while also allowing the upholstery to breathe. Moreover, we take care to pad and safeguard critical areas, including carpets, floors, doors, woodwork, doorjambs, and banisters.
What happens if a truck breaks down or a driver calls in sick?
Please do not worry, as we will dispatch another truck and/or a trained crew to your location as soon as possible, precisely where and when they are required.
Are all of the moving trucks owned by the company?
Absolutely, we own and maintain our trucks in-house to guarantee optimal performance and minimize the chances of breakdown or failure.