Commercial Moving
Office Manager
Save yourself stress and downtime with our personalized service. JK's trained, background-checked, best-in-class office movers will plan your move from start to finish, ensuring that no detail gets overlooked.
With You Every Step of the Way
Count on us to make your office move go smoothly, from packing and planning to technology and storage.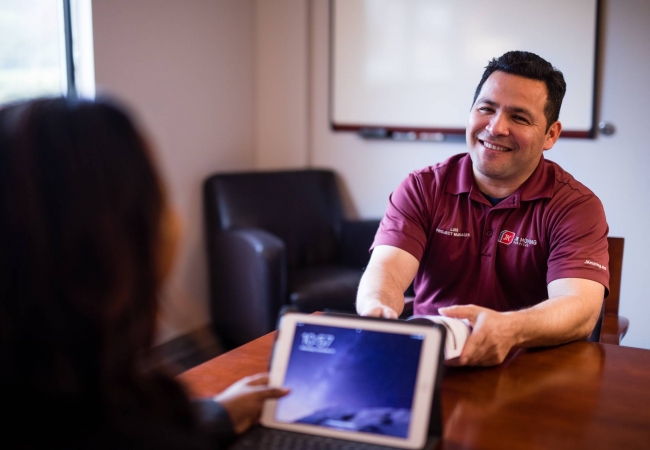 Step 1: Planning
Planning and coordination are key to having a stress-free relocation. Rely on JK's experienced and trained Project Management team to help you plan and execute your project successfully, without stress or downtime.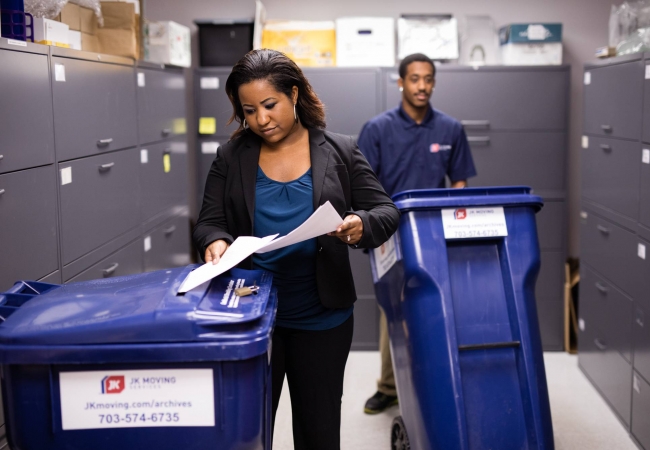 Step 2: Dispose and Shred
Consider purging and shredding of unwanted records safely and securely. We also handle your recycling, archiving, and digital storage needs.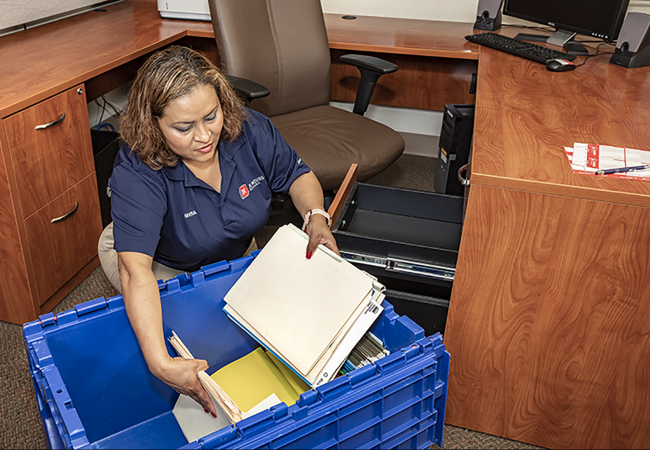 Step 3: Pack and Label
Proper labeling is the most important part of the move. The labels tell the move team what should be moved and the proper placement of each item at your new location.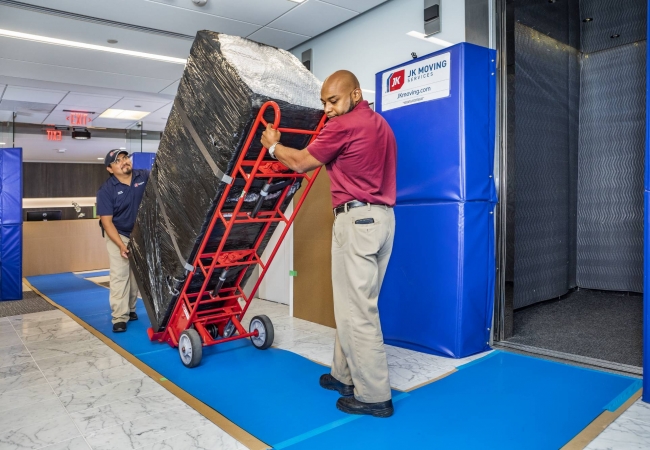 Step 4: Moving IT Equipment
Be confident that your IT and data equipment are in good hands with our certified PC Technicians, who move more than 20,000 servers and workstations each year.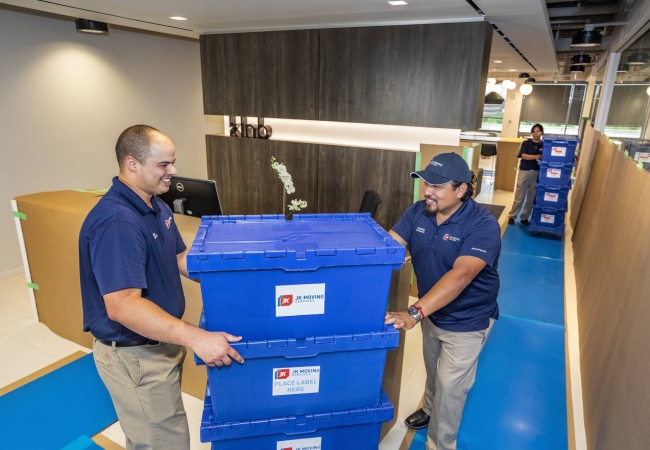 Step 5: Move Day & Settling In
From planning through installation, we can facilitate all disassembly and reassembly of the furniture for your new facility. Fine-tune your office layout needs with our post-move services.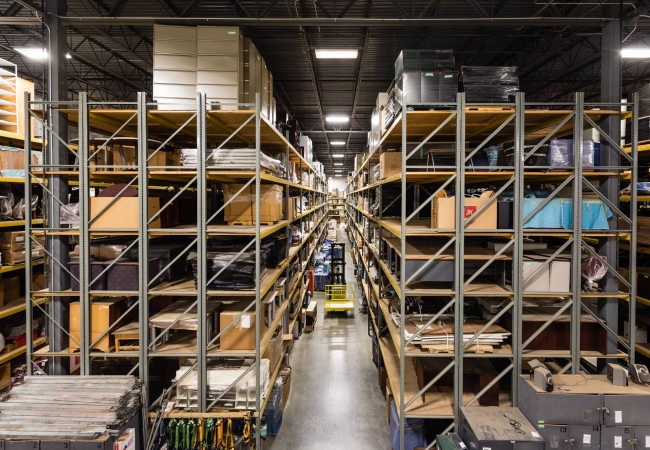 Step 6: Close Out & Storage
Ensure that you get your deposit back and store items that you don't have space. JK saves you time and money by providing you with decommissioning, liquidation and storage solutions. Let us help you meet your landlord's move-out lease requirements before you leave.