Commercial Moving
Office Furniture Installation
The COVID-19 Pandemic has significantly impacted the workplace. Let JK's office furniture installation experts help with your Return to Office (RTO) business plans.
Talk To a Pro
Experts in Office Furniture Installation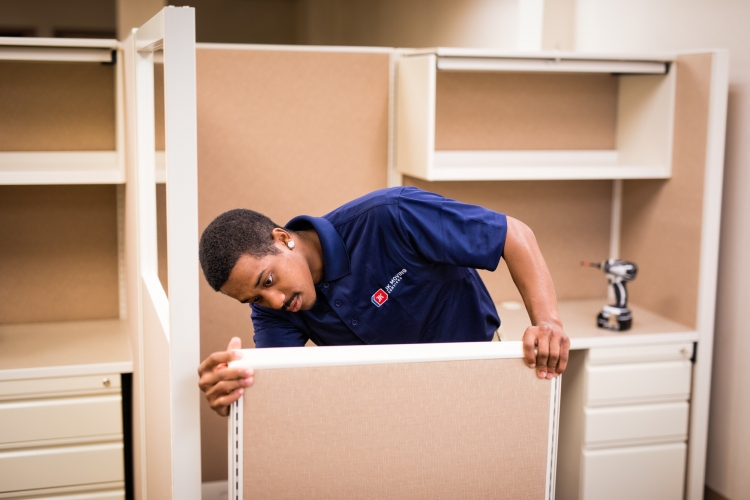 As businesses begin planning the transition back to the office, things will be different.  Health and safety will be the driving factors for employees' return to the office.  Workstations will no longer have the crowded café feel, rather they will be de-densified to maintain social distancing.
Shifting to larger workspaces will cut your existing office capacity potentially by half or more.  Our Space Planner on staff can assist you with transitioning conference rooms, learning labs, and break-out spaces into dedicated seating areas.  From there, JK's furniture installers can assist you with:
Plexiglass partition installation for workstations/cubicles
Plexiglass dividers installation for benching stations
Desk/workstation reconfiguration to create a "buffer zone"
Installation of modular private offices
Office Furniture Installation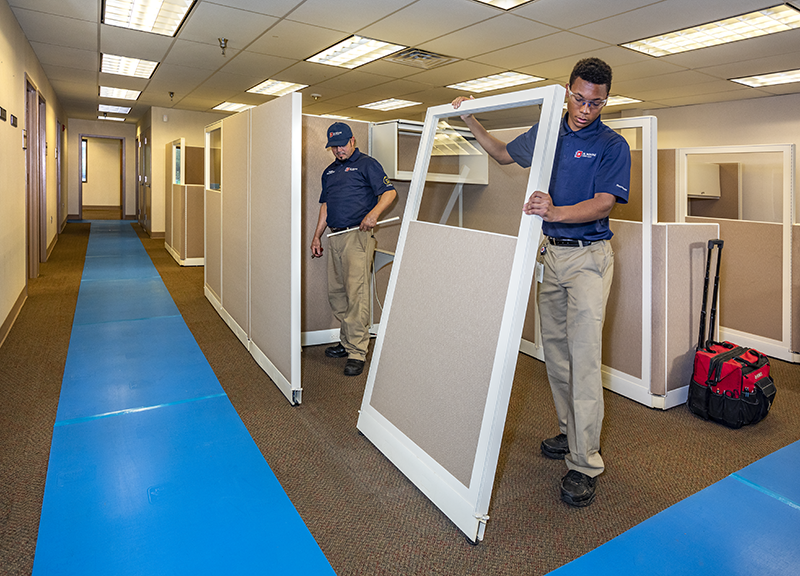 Office Furniture Installation
Watch a time lapse video of our installation team take a cubicle area for our customer, Social Driver, and make it into a collaboration area.
Watch Video