Commercial Moving
Office Movers in Greenbelt, MD
JK Moving Services is the expert commercial moving company you can trust for all of your office relocation needs in Greenbelt, Maryland.
Get a Quote
The Greenbelt, MD Office Movers You Can Trust
The Washington Business Journal's #1 Office Moving Company for 2022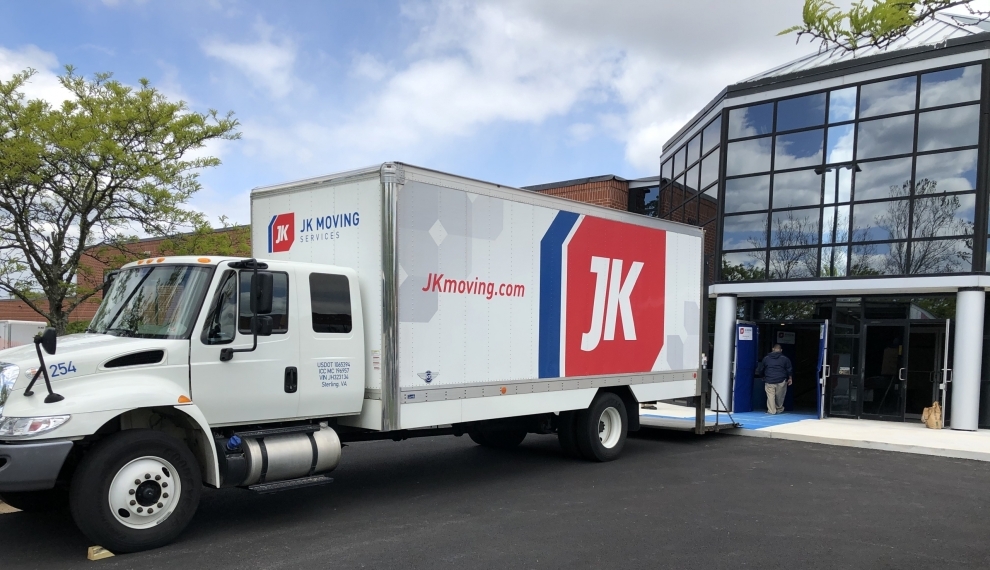 The Greenbelt, MD Office Movers You Can Trust
The Washington Business Journal's #1 Office Moving Company for 2022
With over 40 years of experience, a 98% client satisfaction rating, and as the largest office mover in the DC metro area, you can count on us to make your Greenbelt, Maryland commercial relocation go smoothly. From planning and packing, to technology and commercial storage, we have you covered. We're with your business through every step of your move.
Why move your Greenbelt office with JK Moving Services?
Let our expert team of office movers help you get settled into your new space in Greenbelt – quickly and efficiently. Whether you're in need of quick office moving services, a larger corporate relocation, or complete removal, JK Moving's team of commercial movers is here for you and your business in Maryland.
What matters most to you matters most to us
Your commercial moving project begins with planning what is most important to you. Our trained and certified business relocation professionals in Maryland ensure that your project is completed on time, on budget and stress-free.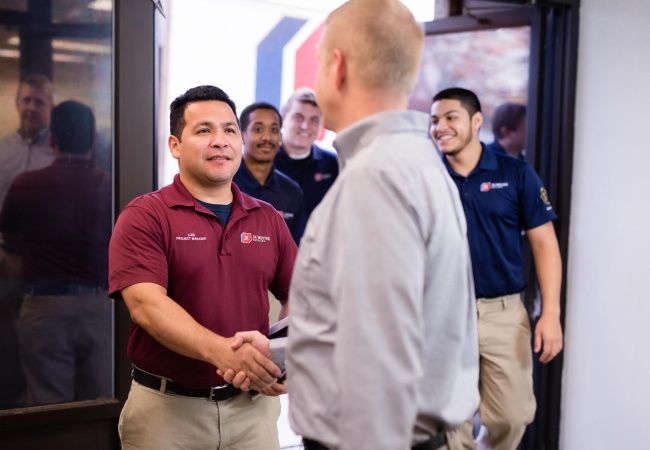 Reduce downtime
Planning in advance with JK helps you to have a successful move while reducing office downtime.
Pre-move planning
Experienced, background-checked teams
24/7 communication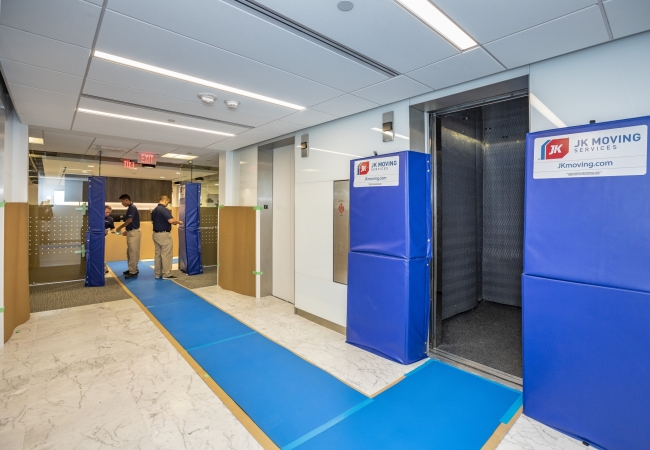 Minimize risk
Have confidence your office and assets are safely secured when moving from one place to the next.
Complete building protection
Certified and trained professionals
Innovative equipment and processes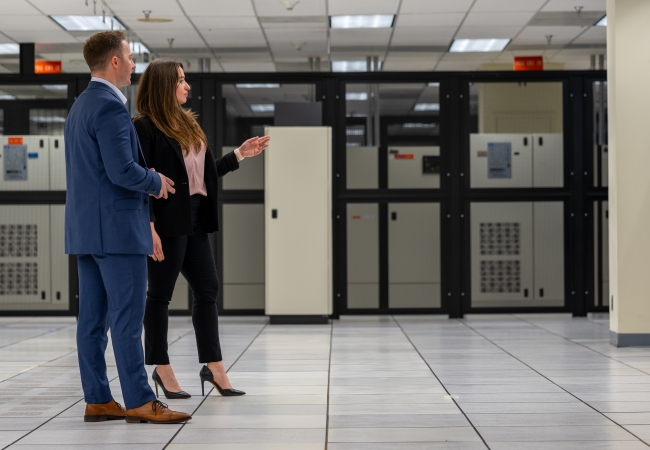 Customize your office move
Office moves can be unique, and we have the solutions that best suit your needs.
Project and space planning
Move logistics
Continuity planning
Greenbelt, Maryland is known for its strong presence in the technology and research industries, particularly in the fields of biotechnology and aerospace. The area is home to several government research institutions, including the NASA Goddard Space Flight Center and the United States Department of Agriculture (USDA). Additionally, Greenbelt is a hub for technology and business innovation, with numerous tech startups and incubators located in the area. For 40 years, JK Moving has been more than a partner, we are your neighbor. And we know that Greenbelt area businesses and labs always expect the best—from themselves, and from the companies they choose as partners.
JK Moving Services offers an exceptional office moving experience for businesses in Silver Spring and throughout Virginia, Maryland, and Washington DC. Including but not limited to the following areas:
Hagerstown, Landover, Anne Arundel County, Annapolis, Charles County, Howard County, Prince George's County, Washington County, Montgomery County,
What should I expect from a professional office moving service?
We offer comprehensive services that cover everything from packing and planning to technology and storage.
Will the office mover provide packing materials?
JK offers a range of high-quality moving supplies tailored to your needs. Our collection includes over a dozen types of boxes and cartons, designed to safely transport heavy, bulky, and delicate items such as books, linens, framed art, and grandfather clocks. We also provide a comprehensive range of do-it-yourself moving supplies, including pads, bubble wrap, acid-free packing paper, and tape.
How long does an office move typically take, and what factors can affect the timeline?
To successfully relocate your office, you need to follow a series of stages that are time-bound. The planning stage typically takes between one to two months, while the office search may require six to eight weeks. Negotiating terms usually takes two to four weeks, and the legal process can take up to eight weeks. The fit-out phase takes approximately four to 16 weeks, while the actual move can take between one to four weeks.