Maryland
Movers in Chevy Chase, MD
Moving day can be one of life's biggest stressors. Trust our trained, experienced movers to give you peace of mind and make your move from or to Chevy Chase, Maryland stress-free.
Get a quote
As Low as 0% Financing Is Available
Turn your move into an affordable monthly payment. Getting pre-approved is easy, ask us how.
Chevy Chase, MD's leading mover for 40 years
No distance is too short or too long. Across town, the state, or the country - we'll take you there.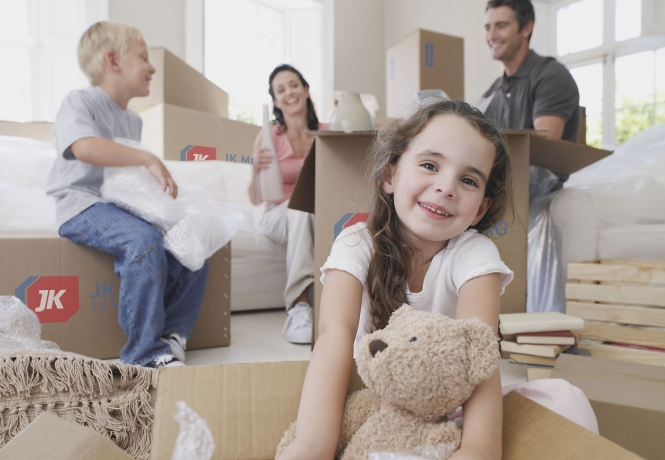 Chevy Chase, MD's leading mover for 40 years
No distance is too short or too long. Across town, the state, or the country - we'll take you there.
You've seen our trucks in Chevy Chase, and you've heard from friends and neighbors. In MD, JK Moving Services is the local expert. When you move, you're packing up more than just "stuff." You're packing everything that makes your house a home. We'll help you get it there safely. Of all the moving companies you can choose to move you in, from, or to Chevy Chase, JK is the mover that understands what matters most to you.
Chevy Chase, Maryland moving services
Our moving services are backed by our brand promise to treat each and every customer with care and respect.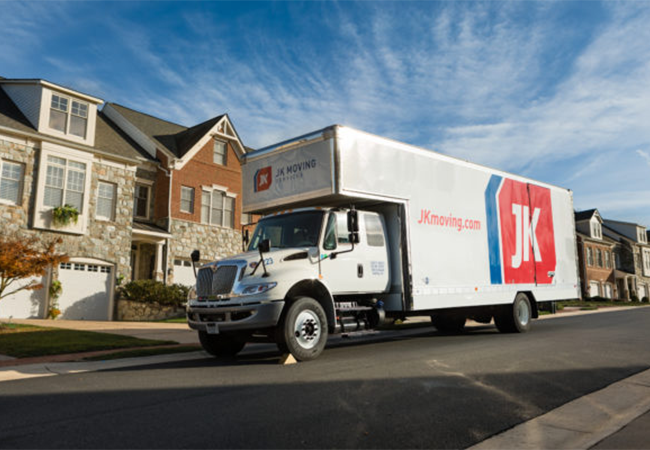 If you're looking for a reliable moving company in Chevy Chase, JK is your go-to choice. Whether you're moving within the area or to a far-off destination, we'll collaborate closely with you to ensure that your move is hassle-free, smooth, and swift.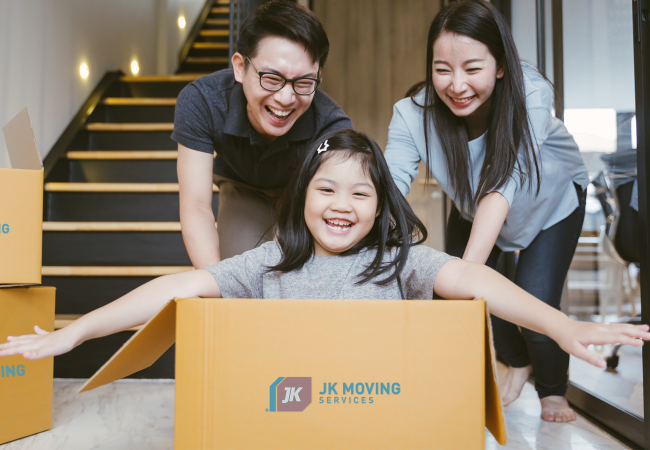 Forget about the stress of managing an international move and focus on your new destination. Our international team is well equipped to handle the complexities of your move. We are an international relocation, having successfully moved hundreds of thousands of families. Choose us for a smooth and worry-free move.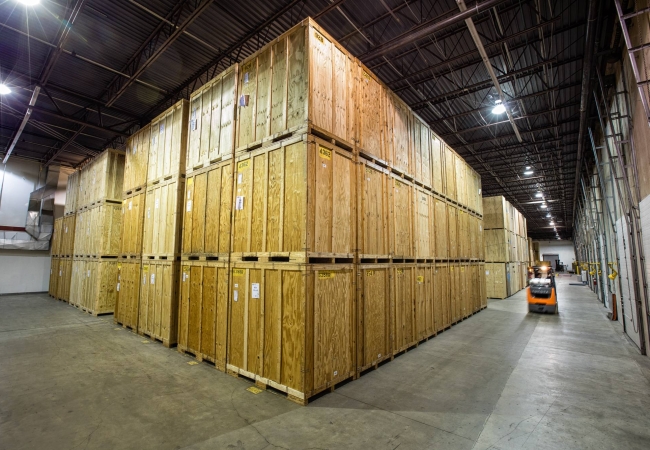 Entrust your belongings to our state-of-the-art warehouse facilities, equipped with 24/7 video surveillance, motion sensors, climate-controlled storage options, and fire-suppression systems to ensure their safety and security for as long as they need to be stored. Our modern facilities provide the highest level of protection for your belongings, giving you peace of mind that your items are secure.
The Chevy Chase moving company you can trust
We know Chevy Chase
Chevy Chase, Maryland is a picturesque and relaxed suburb located just seven miles from Washington, D.C. Known for its leafy streets and charming early 20th-century architecture. For 40+ years JK Moving Services has been in the Chevy Chase community, helping residents with their moving services, whether you are moving in Chevy Chase or overseas, just like you, we've made Maryland our home – establishing our office in Gaithersburg and building an outstanding reputation with Chevy Chase residents.
Why JK?
Your move, your way. At JK Moving, we tailor our services to fit your specific needs, whether you require a full-service move or just need help moving your furniture. We are dedicated to making your move to or from Chevy Chase as smooth and stress-free as possible. As the largest independent mover in the nation, we have earned the trust of many families like yours.
What matters most to you, matters most to us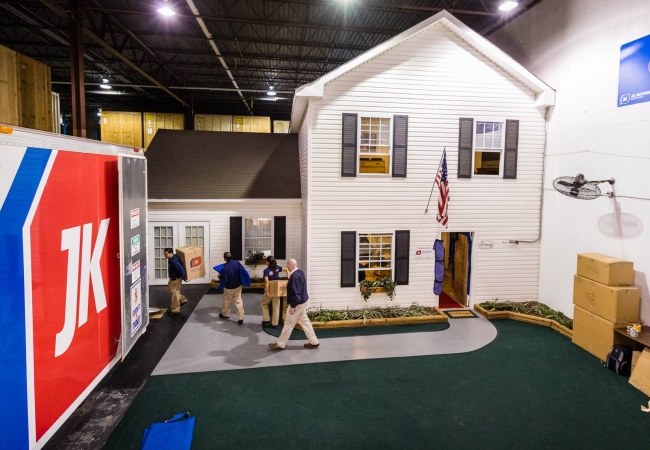 Peace of mind
We train our employees in our house, not your house, with every employee receiving ongoing training each year. All employees are background-checked and drug-tested, 100% of the time.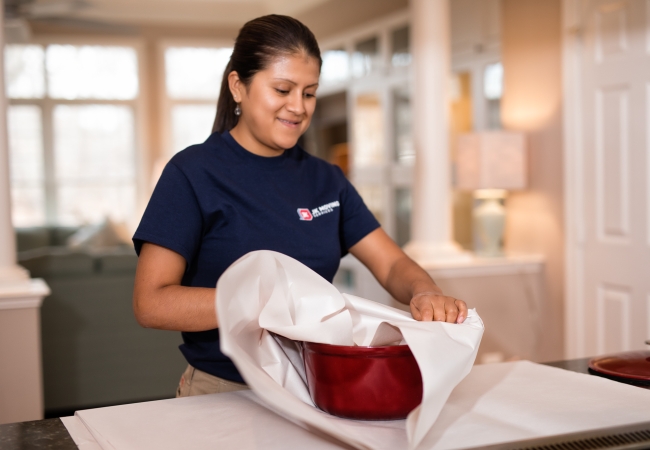 Care and protection
We take steps to protect your belongings that other movers don't. Your belongings are protected at the very beginning, and aren't unwrapped until your final destination. Every time.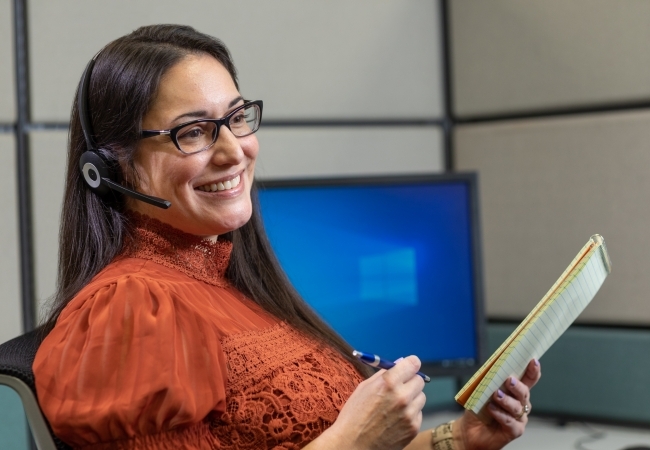 24/7 customer service
Your calls to customer service are answered by a live voice 24/7. Manage your move with our top-rated mobile app, where you can manage you move and access all files and move documentation.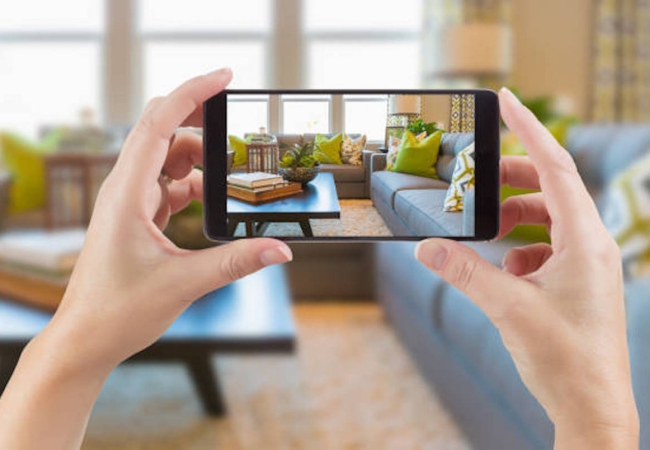 Virtual surveys
You can use our Artificial Intelligence supported technology to conduct a survey of your home yourself. Or you can work with a Move Consultant directly to conduct a live visual survey or an in-home survey.
---
As one of the top movers in Maryland, JK Moving offers professional moving services for all types of moves in Gaithersburg and beyond, including the following areas:
Columbia, Gaithersburg, Germantown, Potomac, Rockville, Silver Spring, Baltimore, Frederick, Bethesda, Annapolis, Montgomery County, and Wheaton.
Can I have a virtual moving survey?
Yes, JK is now offering Yembo's software to all its commercial, government and residential customers, enabling them to conduct real-time, virtual surveys of their household goods and office moves. The innovative technology driven by artificial intelligence (AI) is speeding the move process, collapsing the time it takes to inventory goods and provide estimates.
Are your moving practices sustainable?
Certainly, JK is committed to being environmentally responsible throughout the moving process. Our sustainable business practices include the use of reusable crates for commercial moves, implementing e-cycling practices, and having thousands of community connections for donations. We strive to make moving eco-friendly for both our planet and our clients. For further information on JK's sustainable business practices, please visit our website.
Will my insurance cover my belongings during the move?
It's important to note that many homeowner's policies do not cover household goods while they are being transported by a moving company. To safeguard your belongings, we offer various valuation options to suit your specific needs. To learn more about our valuation coverage, please visit our website.