Residential Moving
Home Survey Options
We have multiple options to serve you while keeping your safety, and that of our employees, in mind.
Committed to moving you safely
In these unprecedented times, we continue to serve our customers while closely following guidelines put in place by the federal government, local governments, and the CDC. We have multiple home survey options available to get your move off to a stress-free, and safe, start.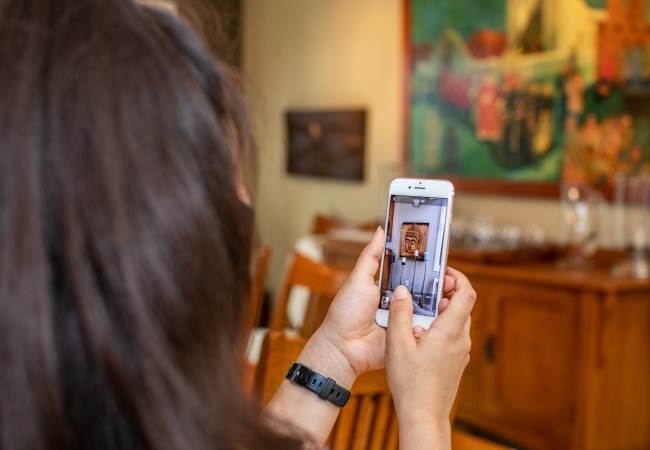 JK virtual self-survey
Customers can use Yembo, an Artificial Intelligence (AI)-supported technology that allows homeowners to conduct a survey of their home themselves – when it's convenient to them.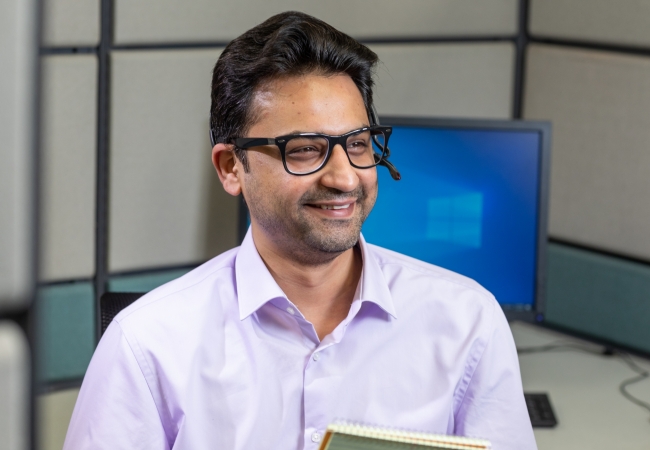 JK virtual consultation
Homeowners can work with a Move Consultant directly to conduct a live visual survey of their home using Shyft and receive an online move estimate.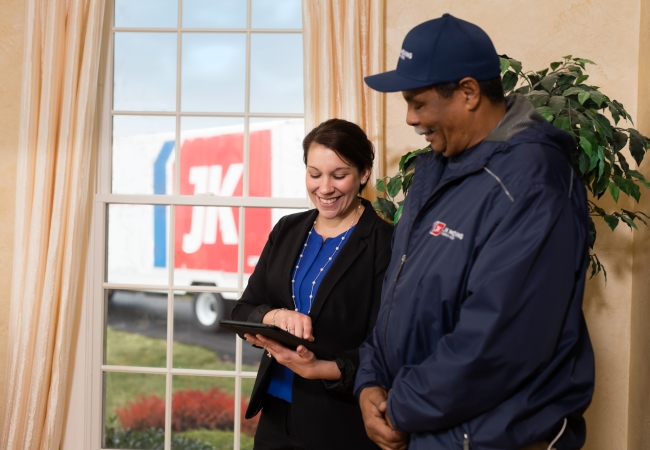 JK in-home consultation
If an in-home consultation is necessary, a symptom-free Move Consultant will conduct a survey wearing medical-grade nitrile gloves while practicing safe distancing.
Safety first: Crews following CDC safety protocols
We will continue to keep mission-critical functions working, including dispatch, customer service, moving/packing, and warehousing. JK as a company, as well as our moving and packing crews, will adhere to the following procedures before, during and after your move:
Performing daily touch-less thermometer and potential exposure questionnaires
Track daily employee health logs
Dispatch times are separated to reduce the number of employees gathering along with video messaging to reduce face to face contact.
Implemented segregated crew teams to limit exposure of teams working together
Limiting the number of passengers in vehicles and elevators
A dedicated team to monitor/enforce onsite CDC protocols during the move
Periodic cleaning of high traffic surfaces
Clean and disinfect our building protection after each use
JK Dispatch assesses all employees' health on move projects daily. Any JK employee that is exhibiting the symptoms of COVID-19 will be asked to go/stay home.
Any JK employee that has traveled to, or has had close contact with someone who traveled to, high-risk countries is asked to stay at home for 14 days. The 14 days will start from the time they left the high-risk area. In other words, they will not be on your project.
Refrain from shaking hands and perform frequent hand sanitation. Maintain a safe distance between team members and customers. The crew will be provided personal protective equipment (PPE).
Provide post-touch wipe downs of the truck cabs, technology, and moving equipment.
We ask our customers to notify us immediately if you feel ill or have come into close contact with someone who is known to have the virus.