Residential Moving
Senior Moving Services
We're experts in senior living relocations. Trust the experience and knowledge of our team of senior moving specialists for stress-free senior living transitions.
Why JK?
We know it's not just about moving boxes; it's about moving people and moving lives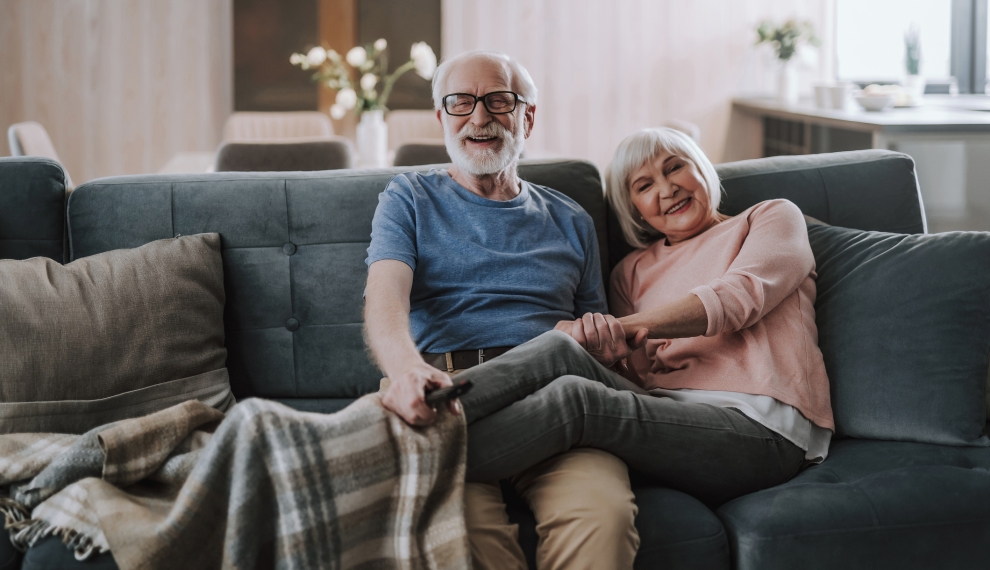 Why JK?
We know it's not just about moving boxes; it's about moving people and moving lives
Our experienced team of senior move specialists provides personalized solutions to alleviate the stress of navigating senior relocations. We offer a complete range of moving services tailored to meet the unique needs of you or your loved one. By listening, caring, and showing respect, JK helps seniors make smooth transitions and settle comfortably into their new homes.
Experts in senior moving
JK Moving offers comprehensive, stress-free senior relocation services for you or your loved ones, all based on our brand promise of care and respect.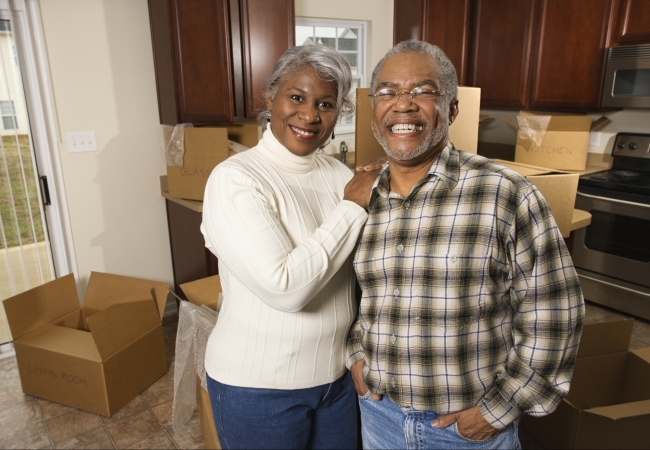 Moving yourself or a loved one
We've been in the moving business for over 40 years and understand the unique needs seniors have when downsizing later in life. Whether you require a full-service experience, or simply need someone to do the heavy lifting, you can count on our highly trained senior moves team.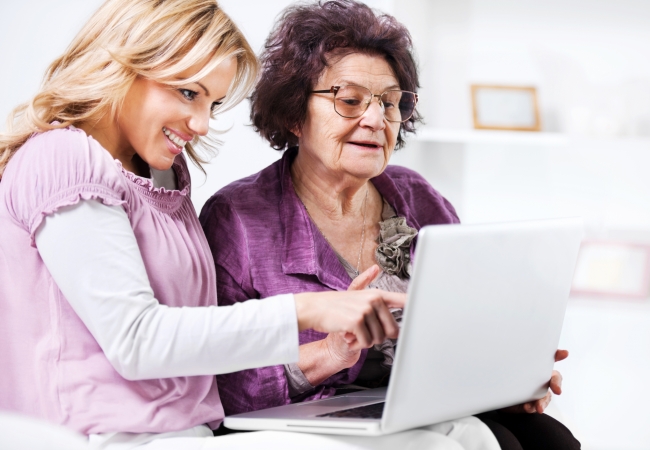 Specialized solutions
We offer a complete range of moving services tailored to meet the unique needs of you or your loved one. A dedicated senior move manager will work with you to develop a comprehensive plan and offer solutions for every aspect of your senior moving experience.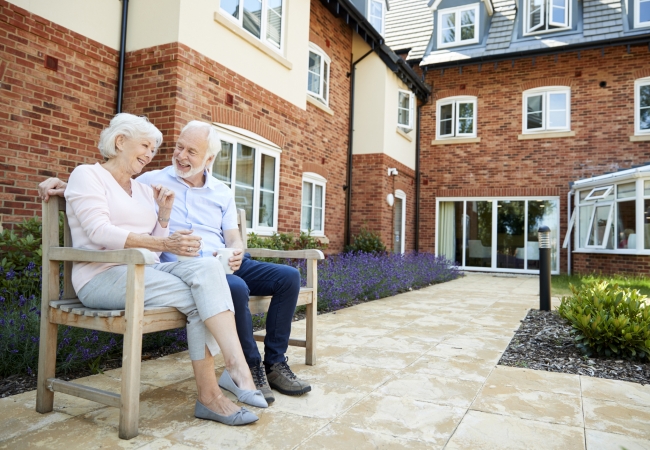 Senior living community moves
We've been a preferred senior moving service provider for prominent active adult communities for more than a decade, and our moving teams include members of the National Association for Senior Move Managers.
What matters most to you, matters most to us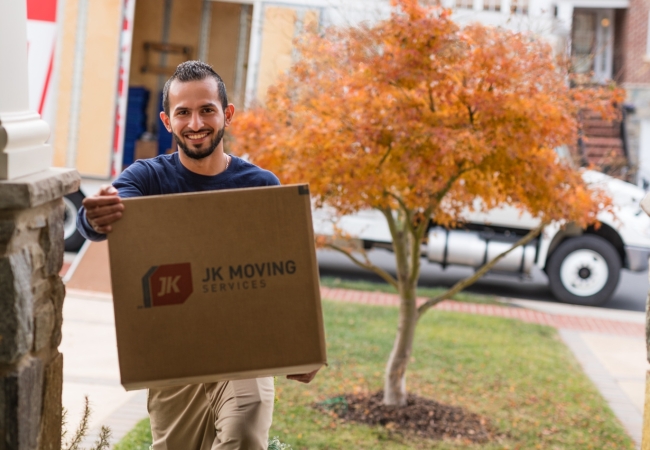 Peace of mind
We train our employees in our house, not your house, with every employee receiving ongoing training each year. All employees are background-checked and drug-tested, 100% of the time.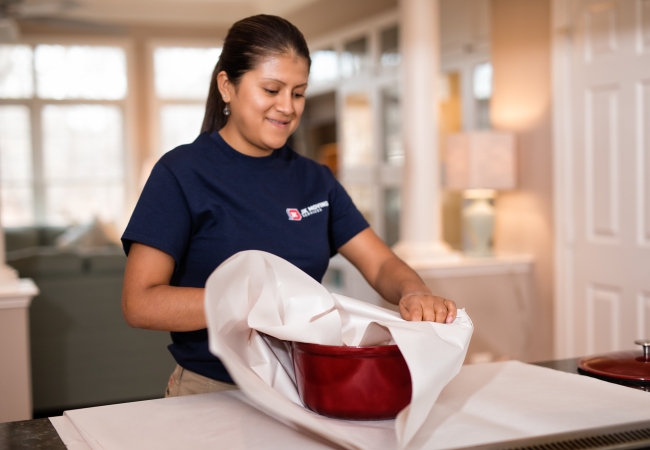 Care and protection
We take steps to protect your belongings that other movers don't. Your belongings are protected at the very beginning, and aren't unwrapped until your final destination. Every time.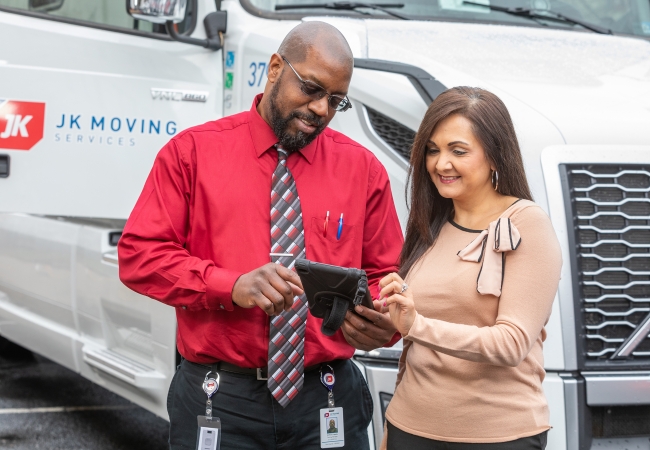 24/7 customer service
Your calls to customer service are answered by a live voice 24/7. Manage your move with our top-rated mobile app, where you can access all files and move documentation.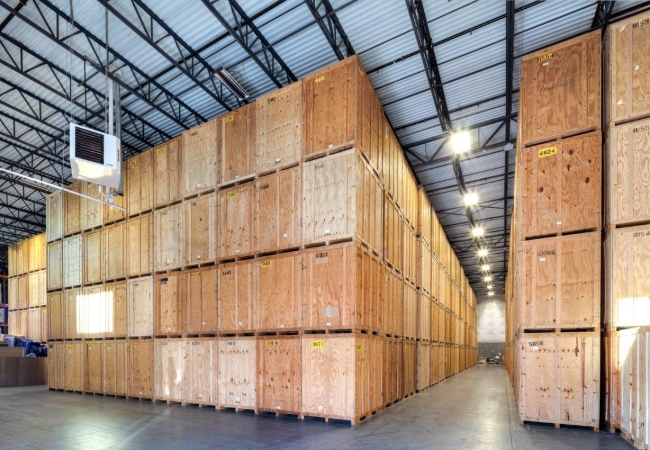 Secure storage
Safeguard and store the possessions you value most in our secured storage facilities with 24/7 video surveillance and options for climate-controlled storage.
Testimonials
Real people. Real senior moves.
JK Moving helped my mother move from a 4000+ sqft home in Colorado to South Carolina. Pirouz from JK was wonderful, arriving early morning in Colorado for a walkthrough.

Allison D.
I hired JK Moving to relocate my mother to her Leesburg, Virginia retirement condo. The crew was fantastic, providing flawless, low-stress 5-star service. Thank you, JK!

Michael B
Choosing JK moving was the best choice we made when moving my parents. Marvin and his crew made moving very easy. They listened and understood our needs.

Kenna G.
Moving a loved one
You can have a positive impact on your loved one's senior transition.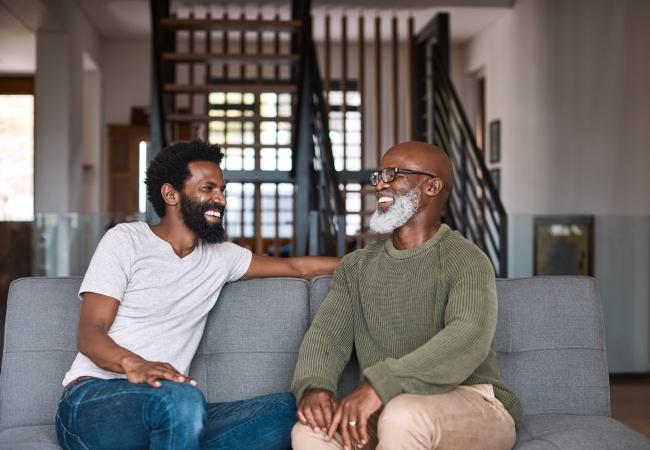 Before the move
FOCUS ON PERSONALIZING THEIR NEW HOME - Moving to a new home can be a source of anxiety, particularly for seniors. As they exchange familiar personal space for a new environment keep their concerns in mind as you help them downsize. When they cannot bring all their possessions to a new home, at least some of their most important and prized possessions should have a place. As you start talking to them about the move, be sure to ask which items are most important to making them feel at home.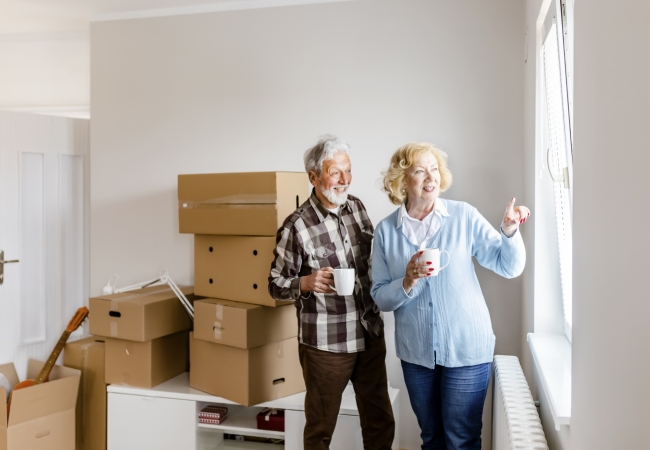 On moving day
SET ASIDE VALUABLES AND NECESSITIES - Certain items should always travel with your loved ones and not in the moving truck, like cash, jewelry, legal documents, and medical records. They'll also want quick access to the necessities while their belongings are being unpacked at their new home. Things like phone chargers, laptops, toiletries, clothes, and more can be placed into a separate box and labeled "Necessities".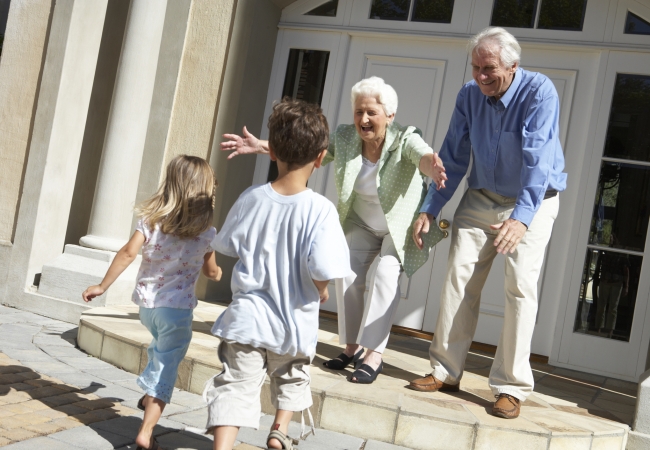 After the move
VISIT SOON - One way to help seniors feel at home is to visit them in person soon after they move. The opportunity to have guests helps establish that a new space is not just a waystation but a home that belongs to them. This is true even if they have moved into a room in your home. By visiting them in their designated space, with their permission, you help them recover the feeling of ownership they had when they were living on their own.
Senior moving resources
JK's senior moving specialists will offer valuable guidance and support throughout the relocation process but in the meantime here are some valuable resources.