By Steve Gurney, Founder, Positive Aging Community
This is the third in a four-part series of blog posts about helping older adults move to a new home or assisted living facility. So far, we've explored the moving options available to older adults and the factors that influence when they decide to move. In this post, we'll share advice on planning the move, to keep it as stress-free as possible.
Moving is a big decision for anyone, and particularly can be for a senior. There are so many factors to consider that just making the decision to move can seem like the hardest part. However, the move itself requires logistics, planning, and all the decision-making that entails. You can help reduce the anxiety your older loved one feels by jumping in with these contributions:
1. Help to research potential new homes
It's tempting to go with the first option that comes your way, but you shouldn't make a moving decision without doing some basic research. Because research can be overwhelming, you can help older adults by taking on some of the burden.
If they're moving from one home to another, finding the right neighborhood should be a priority. Not all neighborhoods are designed with elderly adults in mind. This post from Senior Care Corner explains what makes a senior-friendly neighborhood, including access to public transportation, parks and recreational areas, opportunities for socialization, and more.
If you're looking into assisted living facilities, the AARP has a handy caregiving checklist with questions to ask and what to look for when you visit. For example, you'll want to know how many living units are in the residence, what happens when your senior loved one's needs change, and so on. It's especially useful during site visits, so you know what signs to look for that indicate the facility is or isn't a good fit.
2. Help downsize
When older adults move, they often need to downsize their possessions. You can help make the process easier by encouraging them to start early. When a move is imminent, the process can feel rushed, causing anxiety and dejection. By taking time to downsize before the urgency that comes from moving, older adults can experience the transition into later life on their own terms, as they relinquish unnecessary belongings. It also provides an opportunity for you to bond, as they reflect on their lives, share stories and memories attached to objects, and finally say goodbye to possessions that they cannot take with them.
For more tips on helping seniors downsize, check out these downsizing tips for senior living from A Place For Mom. The tips include the One-Year-Rule – if they haven't used it in a year, it should go.
3. Stay positive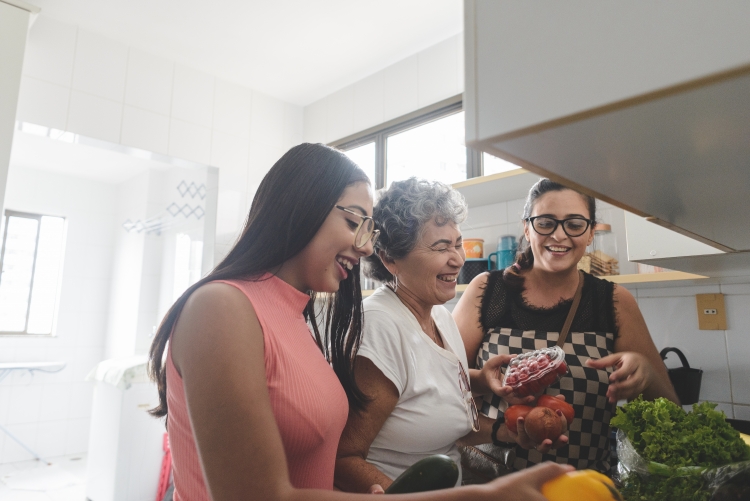 Some older adults who move experience Relocation Stress Syndrome, also known as Transfer Trauma. In these cases, moving triggers a series of physical and psychological symptoms, including depression, dissatisfaction, and a withdrawal from society. The good news is that you can help their mood by staying involved in their life, helping them feel connected, and encouraging them to stay positive.
A simple way to help older adults stay connected is to make them feel useful and needed. If they're moving in with you, find tasks or activities they can help you with around the home. If they're moving into a new home or assisted living facility, stay in regular contact with them, share news about your life, and ask for their opinions and advice when appropriate. For other suggestions, check out this post from Daily Caring on ways to improve the quality of life for seniors.
4. Encourage the hiring of expert movers
The move itself, getting from point A to B, can and should be the least stressful part of relocation. Help your senior loved one out by hiring expert movers who will talk you through the logistics and planning, so that moving day is a stress-free experience. As you evaluate movers, avoid companies who treat all relocations the same. Rather, look for companies that have experience relocating older adults and services that meet their unique requirements.
About the Author
Today, we are joined by guest author, Steve Gurney from PositiveAging Community. In 1990, Steve founded PositiveAging Sourcebook, a comprehensive listing of every retirement community, assisted living, nursing and rehab center, and home care options in DC, Northern Virginia, and Suburban Maryland. The PositiveAging Community makes finding housing, aging in place solutions, and resources more convenient by connecting older adults, families, and providers via the most comprehensive and trusted resources in print and digital formats.