Commercial Moving
Office Movers in Dulles, Virginia
JK Moving Services is the expert moving company you can trust for all of your commercial relocation needs in Dulles, Virginia.
Get a Quote
The Dulles, VA office movers you can trust
Recognized as Washington Business Journal's #1 office moving company in 2022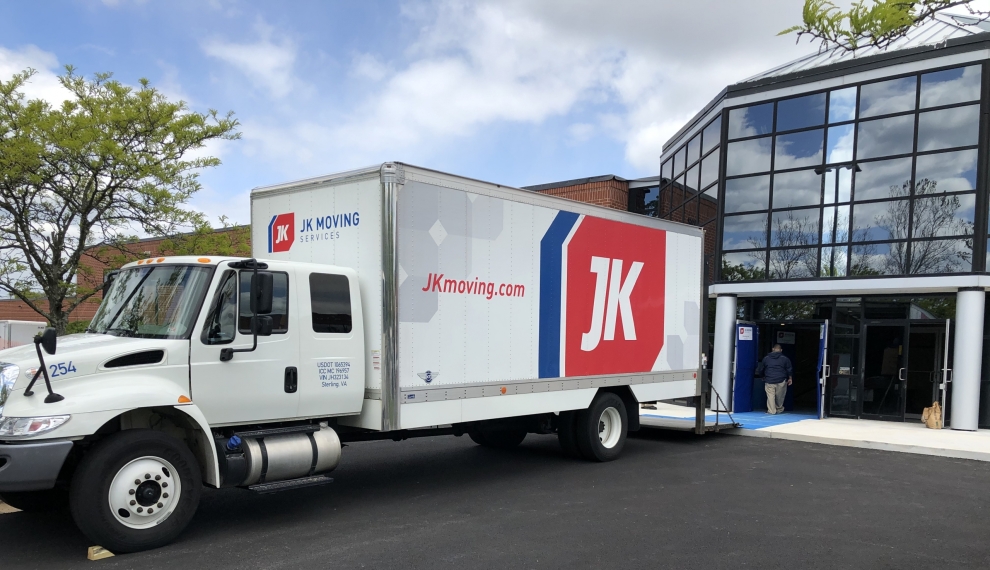 The Dulles, VA office movers you can trust
Recognized as Washington Business Journal's #1 office moving company in 2022
With over 40 years of experience, a 98% client satisfaction rating, and as the largest office mover in the DC metro area, you can count on us to make your Dulles, Virginia office relocation go smoothly. From packing and planning to technology and commercial storage, we have you covered.
Why move your Dulles office with JK Moving Services?
Let our expert team of Dulles office movers help you get settled into your new space quickly and efficiently. From packing and planning, to technology and storage, we have you covered.
What matters most to you matters most to us
Your commercial moving project begins with planning what is most important to you. Our trained and certified relocation professionals in Dulles, Virginia ensure your project is completed on time, on budget and stress-free.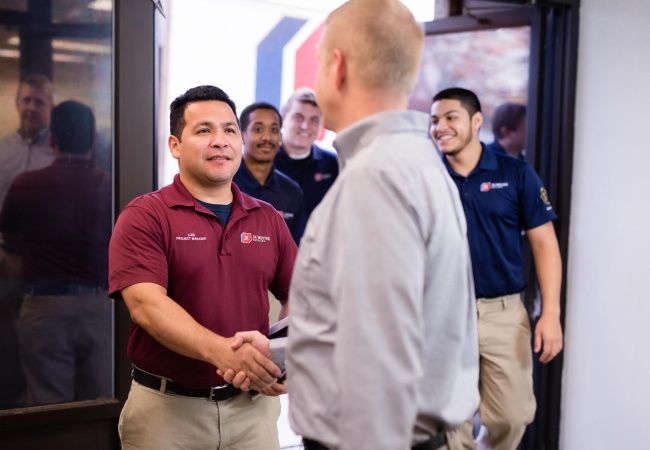 Reduce downtime
Planning in advance with JK helps you to have a successful move while reducing office downtime.
Pre-move planning
Experienced, background-checked teams
24/7 communication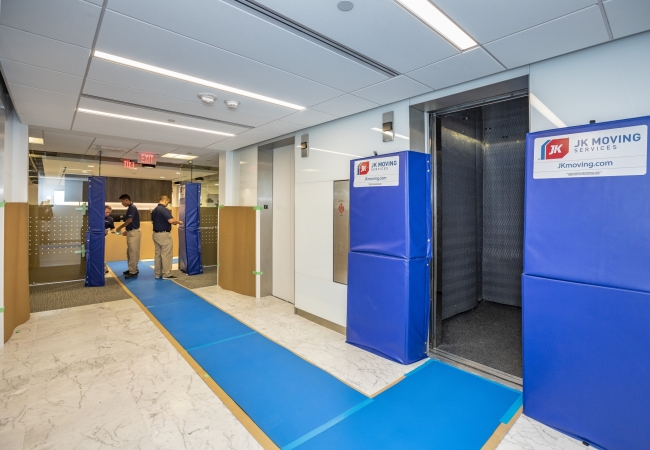 Minimize risk
Have confidence your office and assets are safely secured when moving from one place to the next.
Complete building protection
Certified and trained professionals
Innovative equipment and processes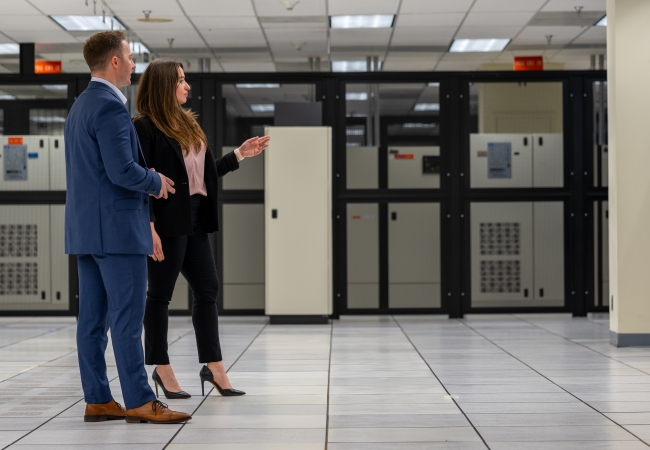 Customize your office move
Office moves can be unique, and we have the solutions that best suit your needs.
Project and space planning
Move logistics
Continuity planning
As the premier provider of office relocation services in Dulles, VA, for over 40 years, JK Moving has successfully aided countless organizations in establishing and relocating their offices with a seamless and professional experience. Organizations can rely on JK Moving for an efficient and smooth move. Dulles, VA is known for being a major business hub in the Northern Virginia region. It is home to many large businesses, particularly in the technology, aerospace, and defense industries, as well as numerous government contractors. Dulles is also a hub for international trade and commerce, with Dulles International Airport serving as a key gateway for businesses. The area's location near Washington D.C. provides easy access to major highways, airports, and federal agencies, making it a convenient location for businesses to conduct operations.
JK Moving Services offers an exceptional office moving experience for businesses in Dulles and throughout Virginia, Maryland, and Washington DC. Including but not limited to the following areas:
Sterling, Dulles, Ashburn, Vienna, Reston, Herndon, Annandale, Centreville, Manassas,  Culpeper, Chantilly,  Tysons
Can you help us dispose of our old furniture and electronics?
Consider purging and shredding of unwanted records safely and securely. Our office movers also handle your recycling, archiving, and digital storage needs.
How to plan an office relocation?
A successful office move involves multiple steps that demand meticulous planning and consideration of several factors. To ensure a hassle-free transition, it's advisable to delegate specific responsibilities to various employees and initiate the process well in advance while keeping open lines of communication. The following are eight crucial steps to achieve a smooth office relocation without any unnecessary strain.
How far in advance should I begin planning my commercial move?
A small office requires at least three months, whereas a medium to large office may need six to eight months to prepare for an office move.