Recently, my family and I moved out of our home in preparation for moving into a new house. In a previous article, I discussed the various ways that my family and I could have better prepared for our move, and even cut the cost of the move by roughly 25 percent. In this article, I evaluate the moving process and see what can be done to make the move less stressful for both the movers and the customer.
What I would change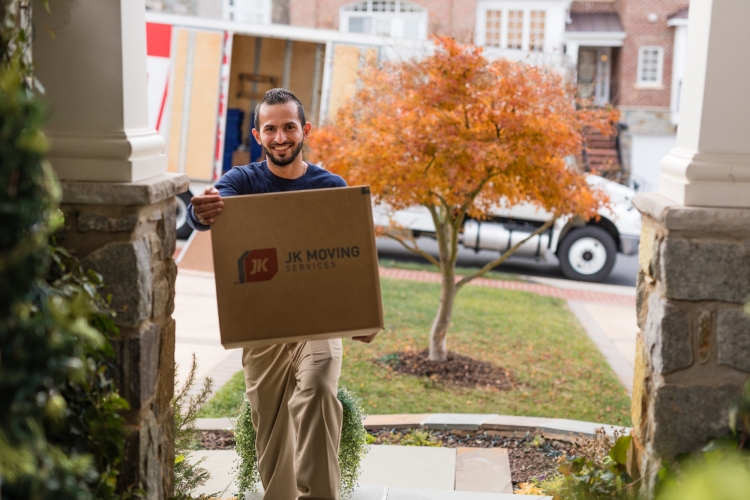 Using JK was great—the crew was friendly and helpful, never complaining and full of useful advice. The crew only enforced my belief in hiring full-time, highly trained employees. One thing I may change is the available communication methods with our move coordinators. Our move coordinator was in contact with my wife and me throughout the day; however, during a move, it can be difficult to take a phone call. Text message alerts could be more useful, as it does not require immediate attention, and the customer can respond when it's convenient for them.
I also recommend purchasing valuation coverage, which helps minimize risk if your items are damaged or lost. Movers are not licensed to offer insurance and homeowners' insurance does not typically cover the transit time during the move, so instead of moving companies offer valuation plans. Basic valuation coverage is required by federal regulations and automatically included in the cost of your move, yet it is minimal coverage (maximum reimbursement of $50 per damaged/lost item). Unless you are moving items of very low value, you should purchase additional valuation coverage. This is not a matter of trusting your moving company, but rather having peace of mind during the move. Anything can happen ─ the truck could get into an accident or a fire could break out ─ and it is best to prepare for the worst.
My move was an eye-opening experience in many ways and helped me change my perspective. I always operated on the side of the moving company and focused on providing the customer with everything they needed, yet there are things the moving company cannot do. Instead, that responsibility lies with those being moved – our customers. From my experience, I have a better view of how we can help customers save money, time, and headaches.
Here's a recap of my advice on how to best prepare for an efficient move:
Board your pets the day of the move (or a day or two prior if you're having your home professionally packed).
If your kids are old enough, have them pack their own items.
If you're moving them, consider having rugs, drapes, or furniture cleaned pre-move.
Set aside items to donate or dispose of before the move.
Ask for color-coded labels to organize boxes by destination, category, or owner.
Design a layout of the new home to show the movers where furniture should be placed.
Purchase additional valuation coverage.
Be present on moving day, especially on the delivery side so the crew knows where to place your belongings.