Tens of millions of people move each year, and peak moving season is just beginning. This means the demand for movers is high—and the risk of getting scammed may be even higher. With the rise in aggressive marketing by unscrupulous moving brokers, fake customer reviews, and unauthorized subcontracting, the security of individuals and families seeking to move safely and efficiently has come under real threat. To avoid unnecessary stress and the potential loss of significant time and money, follow these guidelines to avoid moving scams.
Thoroughly research moving company options
There are countless residential moving companies to choose from, but not all are reputable. Begin your search by ensuring each mover on your list is an ATA-certified ProMover. If you're in need of a long-distance mover, the company should be registered with the Federal Motor Carrier Safety Administration and have a U.S. DOT number.
Be wary of internet "brokers" who promise unusually low prices. These brokers are not movers and do not have staff, trucks, facilities, or systems. The unfortunate result of contracting with a company of this type is lost money as well as potentially stolen or destroyed property that may be priceless to you.
Become an expert on estimates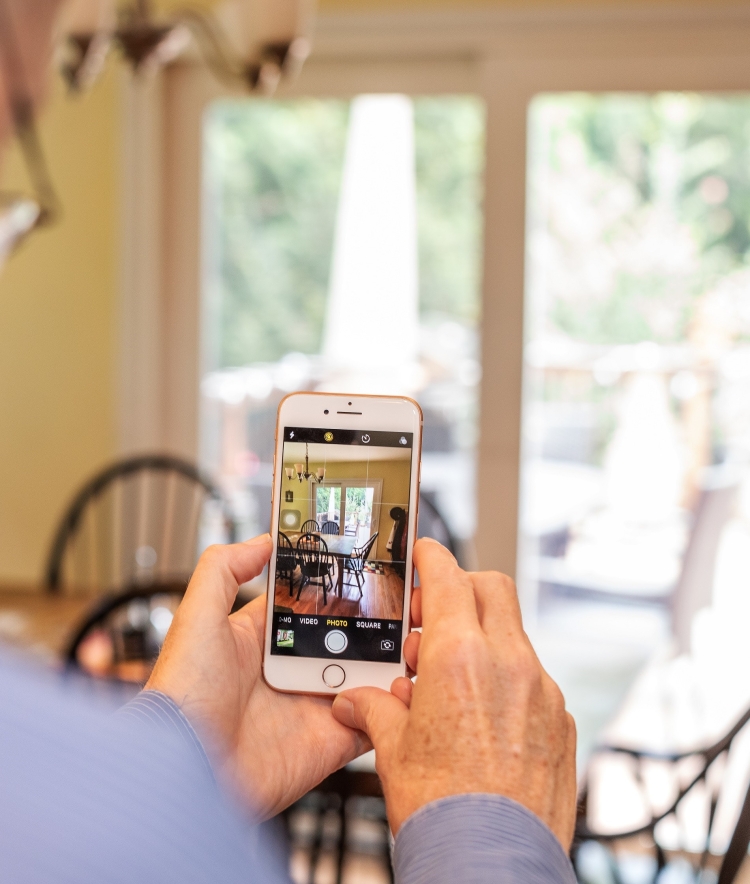 Give yourself as much time as possible and get estimates from three different moving companies. Look for those that have AI technology that enables highly accurate, real-time virtual surveys of your property, ensuring more reliable estimates. If a mover doesn't have a virtual option, then request an in-home estimate from a trained move consultant.
There are three types of estimates, and it's important to be aware of the conditions and risks of each:
Binding estimate: obligates you to pay the price quoted, even if your final shipping weight or number of items decreases OR is less than what was originally estimated.
Non-binding estimate: bills you for the final weight of your shipped goods; the estimate merely serves as a preliminary approximation.
Not-to-exceed estimate (sometimes referred to as a guaranteed price or price protection): lets you pay the estimated price or the actual cost, whichever is lower.
Binding and not-to-exceed estimates must be provided by the carrier in writing. Learn more about estimates here. It's important to note that all movers reserve the right to charge for necessary services, like putting items in storage if no one is there to accept delivery, even if they're not included in the estimate and you don't ask for them.
Protect your wallet
One of the most common moving scams is the "no-show" in which moving companies, or scammers posing as such, charge an upfront deposit and then fail to appear on the scheduled move day. There are also instances of fake movers who do show up, load up a customer's possessions, and then demand an exorbitant ransom for their return.
Both these scenarios constitute mover fraud, and the best way to avoid falling victim to it is to thoroughly vet your moving company before making any financial commitment. Make use of the Federal Motor Carrier Safety Administration's free tools to confirm a company's legitimacy. Some scammers will use variations of a well-known mover's brand name, so make sure you are working with the correct and valid moving company. And don't hesitate to ask questions: you should receive courteous and detailed answers to inquiries about the company's claims policy, process, and ratio (the number of claims versus the number of moves conducted).
Another red flag is what methods of payment are accepted. According to a recent Newsweek investigation of moving company scams, untrustworthy brokers and carriers are strategic in their choice of credit card companies. Many "don't take American Express or Discover because those companies tend to favor customers in price disputes," according to the article. Instead, they push for irreversible deposits via bank-to-bank transfers or popular money transfer apps like Zelle. Immediately strike any company from your list that insists on such payment types.
Referrals vs. reviews
Fake customer reviews are a sad reality for consumers today, no matter the industry. Phony online reviews promise to save customers money, luring them to professionally crafted websites that continue the con. The increasing use of AI bots to create realistic reviews is only adding to customers' inability to vet what they read online.
Instead of relying on reviews, ask for customer references you can check. A reputable residential moving company should be able to provide them on the spot. Also seek out recommendations or referrals from your own trusted network: friends, neighbors, colleagues, and real estate agents can offer feedback to get you started on the path toward selecting a reliable mover.
Know your rights and exercise them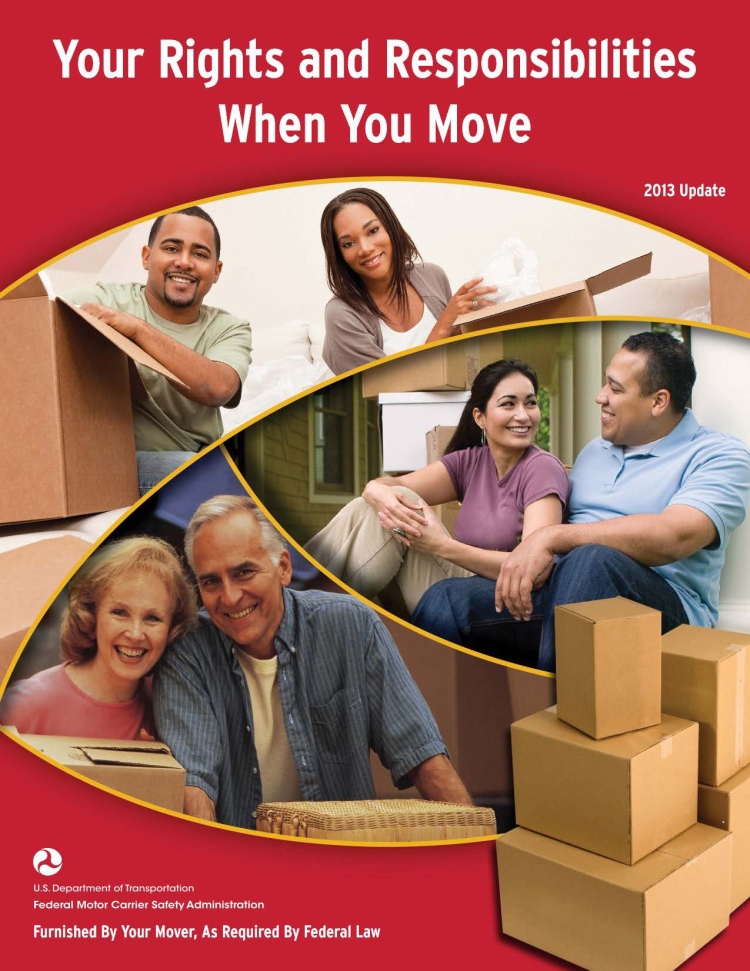 An ounce of prevention is your best bet when it comes to avoiding moving fraud. Federal law requires movers to give you a copy of the FMCSA's publication "Your Rights and Responsibilities When You Move" prior to an interstate move.
If the worst does happen and you need to know what to do if scammed by a moving company, the best first step is to file a report with the Federal Motor Carrier Safety Administration by calling 1-888-DOT-SAFT or using their online complaint tool. Your report may trigger a federal investigation against the mover and help protect yourself and others from further abuse.