By Jacob Windle
The year 2020 was a challenging year for college student summer work. Companies who normally took on summer help canceled internships, cut their workforce, and even closed down completely. Now picture me, a college student just completing his freshmen year, searching for a way to fix the ungodly damage a year of school had done on his bank account. My depleted funds, combined with mounting pressure from my parents who'd recently viewed "Failure to Launch," only further exemplified my desire for seasonal employment. To describe my job search as desperate would have been a severe understatement. Then I saw an ad for JK looking to hire summer movers.
I'd heard about JK previously from a family member who'd done business with the company. Their review was overwhelmingly positive, and the advertised pay was incredibly attractive. Without giving it too much thought, I sent in my application. Within thirty minutes, I received an email back from the JK hiring manager. Ten minutes later, I had an interview set up. By the same time the next day, I'd landed my summer job.
My first summer with JK Moving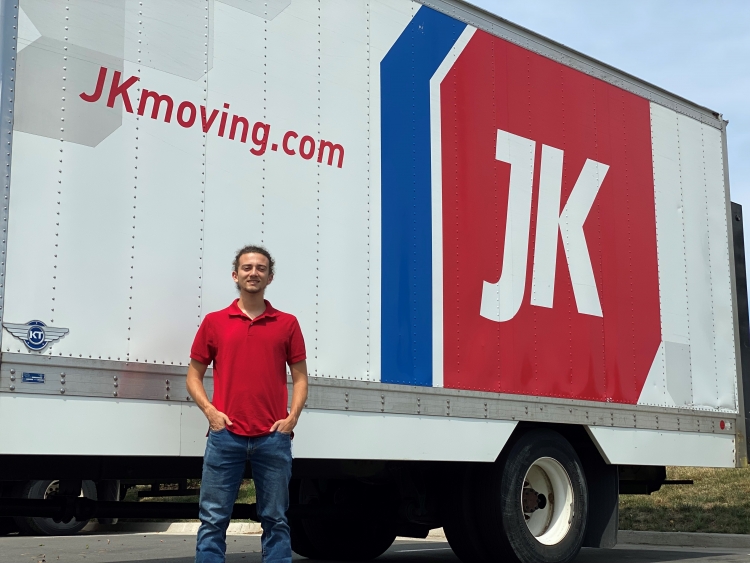 I spent the entire summer working as a mover for JK. Besides solid good base pay (plus tips), I came away with way more than I expected to gain from a job I took out of pure monetary need. On a surface level, learning to move furniture properly and professionally is way more useful than I would have ever realized. The amount of favors I've earned from friends and family for helping them with small moving-related projects is incalculable. Everybody loves you if you can move their couch upstairs without any damage to their walls. For those who love baked goods, endless invitations to barbecues, and large graduation/birthday/wedding gifts, 100% consider learning to move from professionals.
More importantly than learning an incredible and practical life skill, working for JK taught me how to do something at the highest standard. JK movers are true professionals — the NBA, NFL, and MLS players of the moving world. They work with maximum pace and efficiency, without sacrificing any an iota of quality for the customer. The crew operates as a cohesive unit, with no room for a member to fall behind. Teamwork is both emphasized and essential to a successful job. The work is tough, yet undeniably gratifying. Being a part of a JK crew is genuinely, and I mean truly genuinely, awesome. The impact of performing a job at the highest possible level is, in the opinion of someone who has done it, life changing. Working with the best in moving made me want to be the best in all my endeavors.
Summer internships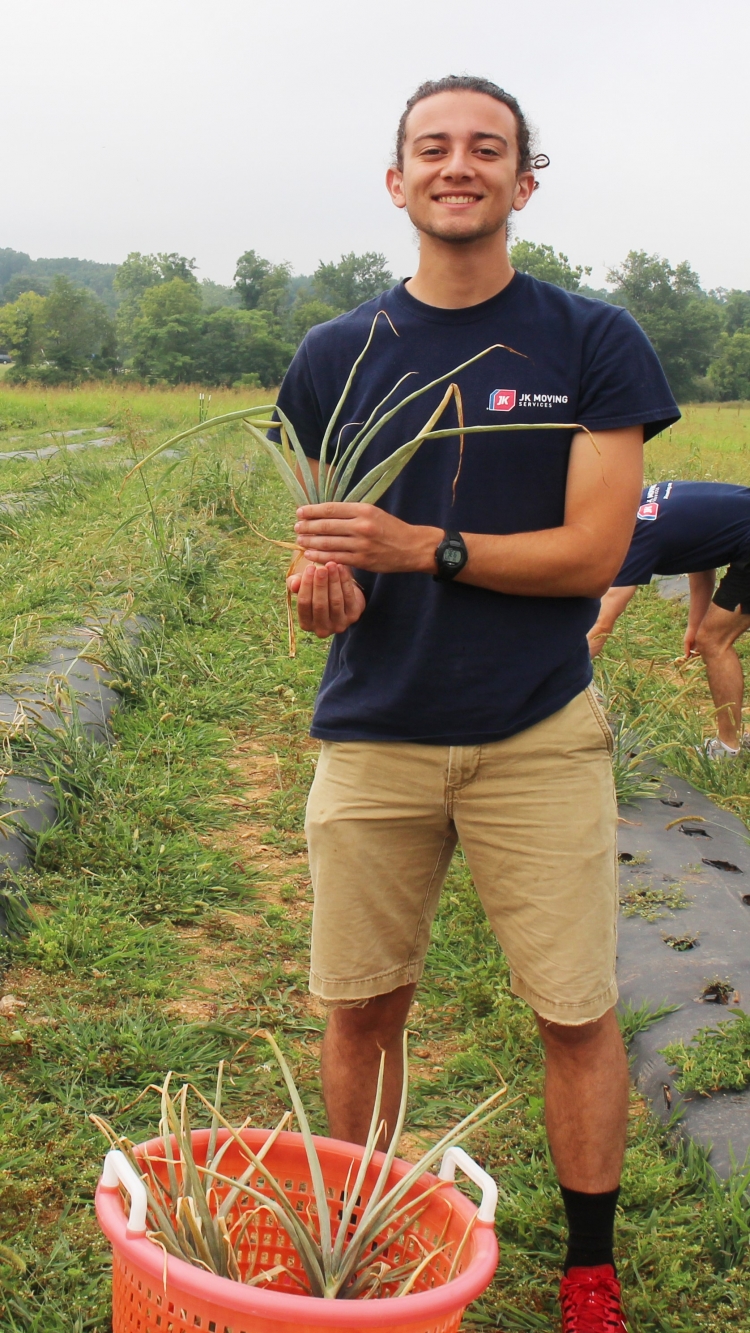 I valued my experience at JK so much that I wanted to work for the company again the next summer. I emailed the hiring manager in the fall, asking about internships for college students in my major at the company. As a computer science student, I assumed the chances of the company having a related role were slim. But, like Star Wars fans who think the famous Darth Vader quote is "Luke, I am your father," I was wrong.
The hiring manager replied to my email quickly. Valuing my previous experience as a mover with JK, he set me up with an interview for an internship with the digital marketing department.  I was hired soon after, and spent the next summer working as an intern. Operating from the office, I was able to learn another side of a very complex business. I was allowed the opportunity and freedom to use my experience from last summer combined with what I'd learned in school to make meaningful contributions to the company.
That was when I learned the true value of working for JK. The company has seven core values, but my experience here emphasized one in particular; commit to growth. Not only was I able to grow my skills as a mover, but the company gave me an opportunity to improve my position within JK and set myself up for future success. From both summers, I gained valuable experience learning two sides of an incredibly complex business, obtaining skills that have and will serve me in other aspects of my life. Not only has JK allowed me to grow professionally, but also as an individual.
Commit to growth
So that is why I recommend spending a summer with JK for anyone looking for summer employment. Many companies talk big about "growth opportunities" and other buzzwords, but very few can hold a candle for what JK has to offer. Entering the company as a mover, whether for the summer or on the permanent payroll, allows for unbelievable opportunities for self- advancement. Many individuals at JK working in management and office roles started out learning the business as movers. The company even offers a program for new movers with zero prior experience to train as Class A Over-The-Road truck drivers and earn six figures just a few years with the company. The "growth opportunities" here are truly limitless. Even as I enter school for the fall semester, I know there will be opportunities to explore my potential at JK in the future.