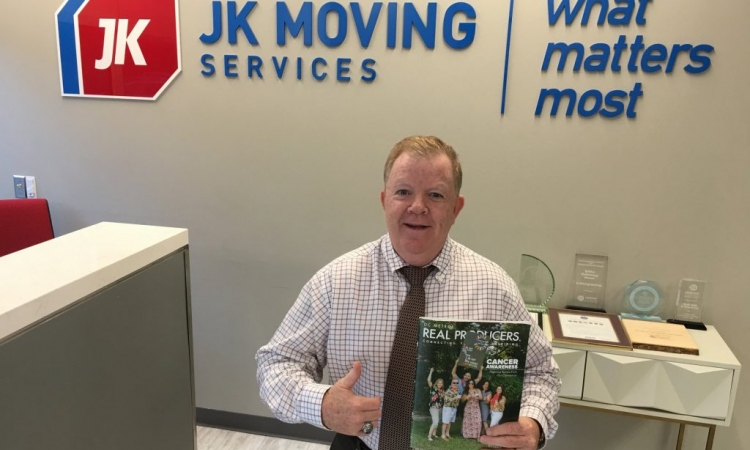 When asked to describe himself in three words, JK VP of Sales and Business Development Brian McGuinness chose the words duty, honor, and country. Mention those three words to any JK Team member, and the first person they think of would be Brian.
Brian was recently recognized as a finalist for the 2019 Veteran Employee of the Year Award by the Northern Virginia Chamber of Commerce. "It is a privilege and an honor to be nominated and recognized. It helps reinforce what JK does to contribute to the hiring and training of veterans for a second career."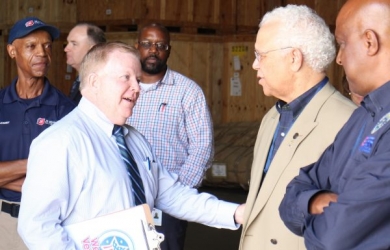 Since joining the company in 2005, Brian has been an integral part of the Veteran programs established by JK Moving. In fact, one of the main reasons he chose JK was the company's practice of actively hiring Veterans. He is particularly proud of JK's most recent initiative, signing a Statement of Support for the Guard and Reserve. This initiative helps support the career transitions of National Guard servicemen and women.
Brian McGuinness, a natural salesman
From a young age, Brian planned to join the family business, a chain of independent transmissions franchises throughout Long Island. He always felt he was a natural salesman. As he puts it, "I have the gift of the gab and the blessing of the blarney." Brian enjoyed communicating with people and felt he had the skills necessary to be successful in sales.  However, a call to join the military changed those plans.
Both Brian's grandfather and father were Veterans. They, along with the rest of his family, reinforced his desire to serve his country. He attended a military academy and went on to serve as a Captain in the United States Army.
During his time in the military, Brian learned many important leadership skills, which he uses day in and day out here at JK. Brian focuses on team building and extensive planning to achieve success. He is often reminded of his time in the military while working at JK: "The morning briefings, Operations orders, contingency plans, dry runs, and accountability. All those things we do to execute a perfect move remind me what was needed for perfect execution in the military."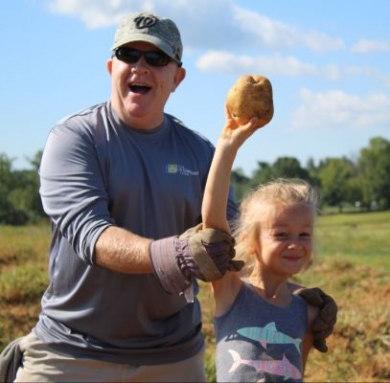 Brian is constantly on the move, both at JK and at home.  He and his wife Susan have two sons, Bradley and Matthew, and they are actively involved in the community. Brian coaches boxing and wrestling and serves on the Board with Leadership Loudoun Youth and the Loudoun Chamber of Commerce. He is also a Big Brother with the United Way, and regularly volunteers at the JK Community Farm. On top of all that, he's currently training for a triathlon and marathon.
Hooah, Brian!