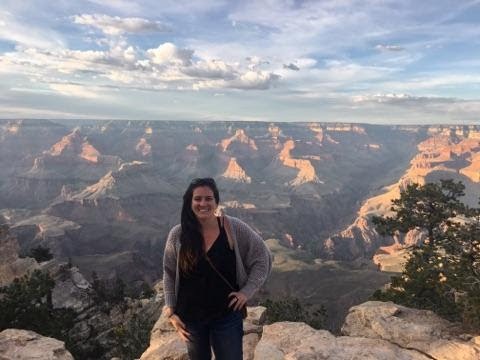 Independent, creative, driven – three words that describe Patricia Smith and exemplify not only her career at JK Moving Services but her entire career path since graduating from college.
Patricia grew up with four siblings and has moved 13 times in her life. This included moves to Massachusetts, New Hampshire, North Carolina, and finally, Virginia. She relocated to the DC metro area after college without a job lined up but didn't let that stop her. She found an apartment on craigslist, a job as a hostess, and has been in this area ever since.
Along the way, she's had a wide variety of jobs and internships, everything from a reservationist at a fine dining restaurant to an internship at a global nonprofit focused on international exchange programs partnering with the State Department.
Finding a home in the moving industry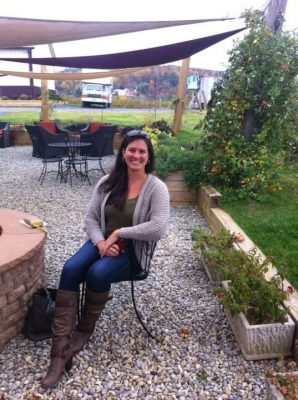 Eventually, Patricia found her way to the moving industry through alumni network contacts at Loyola University Maryland. She started on the International side of household goods as a Freight Forwarder, then moved into major international account coordination. Patricia has gained extensive experience in the moving industry in just over seven years. Her industry experience includes accounts payable and receivables, business development and inside sales, customer care, and project management.
"Working in the household goods industry as afforded me the opportunity to explore different roles and responsibilities to create my own unique career path," said Patricia. Which she has done since joining the JK Family in 2015. Working with domestic and international partners provided the chance to learn about other cultures, discover new practices, and grow both personally and professionally.
In her current role as Product Manager for JK's Residential Services Team, Patricia completed the biggest milestone of her JK career – the launch of JK's Client Mobile App. "Having the opportunity to contribute to creating mobile apps that improve the customer experience and our employees' work experience was something I never even considered when I started in this industry."
Patricia continues to work to improve on that milestone, overseeing projects to update the app and enhance the customers' experience. The app allows our customers access to all their documents and to pay via the app. We've partnered with Yembo, and Patricia has managed the project to utilize Yembo's artificial intelligence to integrate it with our system. The partnership provides customers with visuals of the aspects of their moves and gives them the customer experience they are expecting. The integration with our customer mobile app will eventually allow customers to go through the entire process, from survey to quote, to move scheduling, to payment all themselves, which is unheard of in our industry.
Currently, Patricia manages projects for 36 software products within JK Moving. She is responsible for making sure our vision is clear for the company's strategic goals for technology implementation. "It's about communicating how the technology is going to work for both parties. It's taking those two people who don't speak the same language and making sure you are building something sustainable."
What does the future hold for Patricia Smith?
Patricia hopes to grow the position and responsibilities of Product Manager across the enterprise. She also plans to develop a team of dedicated employees to serve the needs of customers. JK is looking for developers, QA people, product managers, but particularly DevOps people. "I continue to be excited to explore the ever-changing technologies available and how we can optimize it in an industry often considered 'behind the times.'"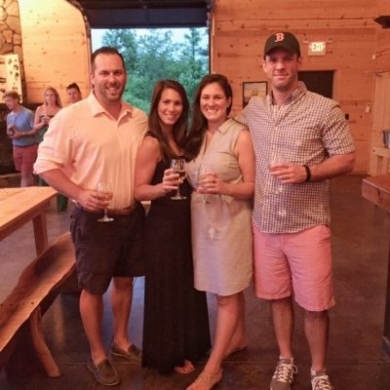 Very active outside of work, Patricia plays tennis, travels, reads, and loves socializing with her friends. Her first experience of traveling abroad in high school reinforced her desire to travel more. She also serves as an Ambassador for Best Buddies Capital Region. The organization offers one-to-one friendship, integrated employment, and leadership development programs – positively impacting nearly 36,350 individuals with and without disabilities in Virginia and the District of Columbia.