When we asked Gina Skinner "Why JK?" here's how she answered: "I appreciate the belief that JK Moving puts in its employees and the opportunities that the company gives us to grow." This is what sets JK apart from other moving companies.
Gina's career journey
Gina started driving straight trucks in 2010. While she was in school training to get her Class A license, she met a recruiter from JK who told her about the opportunities that the company offers. Shortly after receiving her Class A license in October 2021, Gina joined JK's Residential Services Team.
Although JK's focus on the professional growth of its employees is what initially attracted her, it's been the chance to work with different people and learn new skills that have been her favorite aspects about JK.
Fueled by customer service
In her role, Gina values being able to provide the customer with an excellent moving experience. To that end, one of her favorite memories while working for JK centers on a recent move. The customer had moved eight times in the past, and each experience had been difficult and stressful, but Gina and her team were able to put the customer at ease and give her the best experience she had ever had.
Looking ahead
Looking towards the future, Gina hopes to get on the road more and complete more moves. She recently received her specialization training in International moving, and she's looking forward to participating in more international moves. She wants to continue her professional career with JK and take advantage of the opportunities the company provides to further her personal and professional goals.
Gina Skinner, on a personal level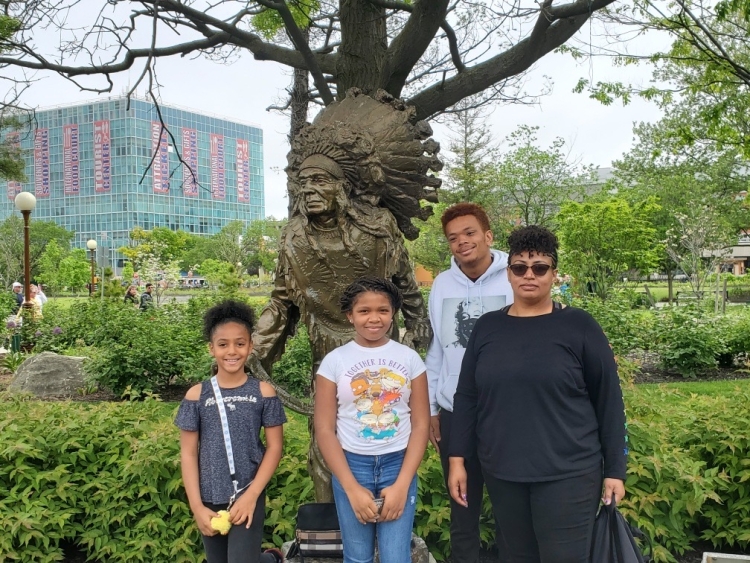 Outside of work, Gina loves spending time with her family, particularly her niece who comes over every weekend. One of their favorite things to do is go to different places on the weekend together like the National Aquarium, which they have been to six times.
Some of Gina's hobbies include sewing – and playing PlayStation, and to that she laughs, "You never get too old to play!"