Additional Services
University and School Movers
From dorm furniture to data centers, from computer labs to rare book collections, turn to an expert in education relocation.
Do you have a summer renovation going on?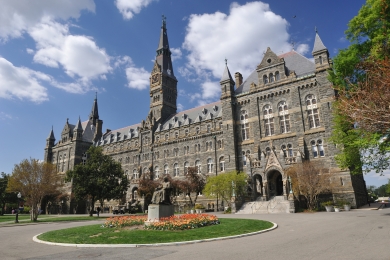 Create a relocation plan that's right for you, whether it's phased or complete. Our experienced school and library movers offer detailed logistics planning with budget controls — and a plan for receiving, storing, delivering, and installing furniture, fixtures, and electronics.
To maximize efficiency and peace of mind, we support your busy teachers, professors, and professional staff with packing and unpacking assistance, training, and an easy-to-follow labeling system.
Need college dorm room move-in assistance?
Trying to get hundreds of freshmen into their dorm rooms can be an overwhelming task for your facilities team. Make your move-in day less stressful — turn to JK and our move-in day services.
Our crew helps your team move in the personal belongings of your students. We set up stations outside of dorms where we will receive/unload, label and deliver students' personal items to their dorm rooms directly in a planned, organized fashion.