Move-in day for most college and university facility managers means coordinating countless cars and students and parents questioning why they packed so much.
Your university's goal is to have all the students moved into their dorms on time, with their bags unpacked and acclimating to college life as quickly as possible.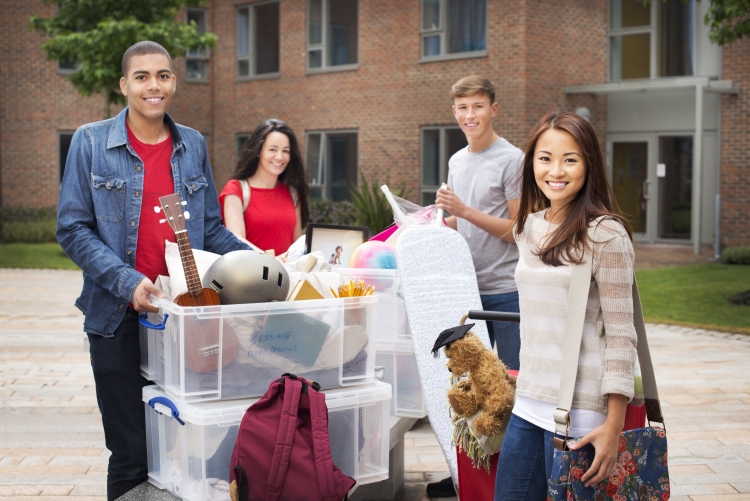 The key to an optimal college move-in day is developing a project management and logistics plan that will ensure the continuity of welcoming students on campus and providing them with a smooth transition into their new home.
We've tapped into our moving experts to provide the guidance below:
Deploy inventory checklists and packing and labeling instructions for your freshman parents before move-in day.
Coordination a communication plan with your staff and volunteers to ensure important information is passed along to your new students and families.
Corral labeled carts into a quad staging area (by doors or freight elevators) to provide organization.
Assign time slots to each freshman to allow families (and your move staff) to provide enough time to unload.
Provide a point-of-contact for families to reach out to in case they run into any issues.
Ensure your move staff provides uniformed/background-checked personnel. After all, it's the kids' security that is of utmost concern to parents.
Develop designated areas for relocation support to students and families such as where to quickly and efficiently unload cars to avoid traffic jams.
Provide professional help to aid families and students in avoiding unnecessary injury or strain. These professionals can help by placing boxes and other belongings into carts/bins and moving carts/bins and bringing them to the dorm rooms and be there when unloading.
Be prepared for unexpected weather such as rain and know what procedures need to be implemented to protect student belongings.
With all the right steps in place, you should expect success for your move-in day. If you feel you need extra help, consider hiring professionals. Click here to learn more.