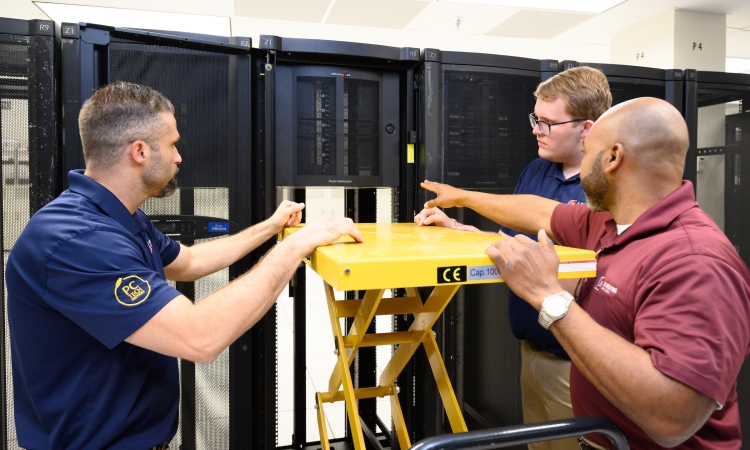 Relocating your data center can get complicated, and making sure the move goes successfully requires preparation and experience. Our team spends a lot of time outlining the details of every commercial data center move we manage, which means that you'll be able to rest easy knowing that you're in capable hands.
Moving your data center requires you to consider a number of things, including:
The price of the move
The investment your organization has made in its assets
Your intellectual property
The productivity of your team over the course of the move
The safety of your systems/infrastructures
The satisfaction of the people and the organizations that you support
Most of all, you're probably concerned about your business being potentially disrupted during the moving process, which could result in delays to your customers.
Your data is the beating heart of your organization. Because of this, a data center relocation involves end-to-end planning, oversight, and top-tier execution. With JK's 40+ years of experience, we can provide the peace of mind that your data center relocation will go off without a hitch.
Data center logistics and critical environment services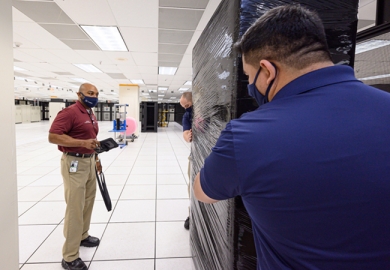 Going through with a complete data center migration is not a common occurrence. Because it doesn't happen often, there's typically not enough internal resources (nor a large enough budget) for your organization to manage such a critical move on its own. This is the reason many organizations choose to partner with a data center logistics strategic partner to help meet their goals.
The key to a streamlined and seamless relocation is to have a trusted partner to assist with every aspect of your move and complete everything thoroughly and correctly. It's imperative to choose a firm that has a deep understanding of the process from beginning to end, with a track record to prove it.
The company that you choose should also understand that each data relocation is unique, because each data center is unique. Each and every detail of your organization matters, so it's important to make sure that your milestones are met, that the risks to the move are properly mitigated, and downtime is controlled to keep your business running in the way that it should.
JK Moving and data relocation
Our business is built from the ground up to deliver complete satisfaction. We have a company culture that we're very proud of – from the people, to our training programs, to top-of-the-line equipment, and proprietary processes – and we will get the job done right the first time.
Our unique model for data relocation includes:
State-of-the-art, innovative equipment and logistics to make sure client assets are taken care of and that disruptions to operations are kept to a minimum.
Customizable solutions that can handle any relocation-related challenge. We are known for the way we solve problems.
A business culture where every single employee is encouraged to find ways to do their job as best as they possibly can.
Continual reinvestment in our employees, equipment, and facilities.