Moving to a new home can be especially difficult for teenagers. After all, they have to leave their friends and start over in a new place. It can be a very emotional time for them, so it's important to plan and make sure the transition is as smooth as possible. Here are some tips to help your teen make the move successfully.
Allow them to feel their emotions
Moving is likely to stir up some big emotions. It's important for young people to recognize how they're feeling and to understand why they're feeling that way. It can be helpful to talk to someone about it, like a trusted friend, family member, teacher, or counselor.
Talking it out can help teens make sense of their feelings and figure out how to move forward. They might experience anxiety, frustration, and confusion. Yet, it's also possible to feel all of that while also being excited about the move. Being open and honest about how you're processing the move could help your teen be more comfortable starting over in a new place.
It's important to separate your worries from your teenager's and recognize that you may have unresolved issues from past experiences that are being triggered by the moving process. Take an honest look at your feelings, and be aware of how your behavior might affect your teens. This way, you can make sure you're providing them with the support they need.
Keep up with broader routines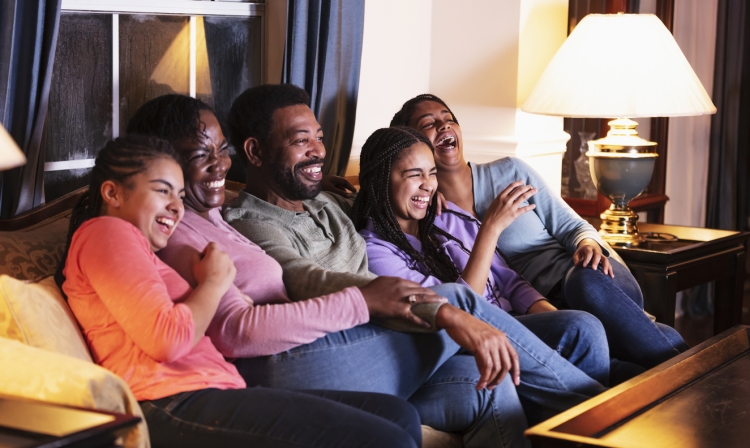 When dealing with transitions, it is important to preserve routines to the best of your ability. Keeping the same daily routines in place can lend a sense of predictability. Routine provides stability and comfort when everything else seems to be in flux.
Make sure to keep your daily routines in place and your transition will be smoother. It's reasonable to expect some details to change (like wake-up time, school pick up/drop off, etc.). Broader common activities such as having breakfast before leaving the house, Friday family movie night, and the like should be what you focus the most on.
Provide a sense of control
Offering teens choices is a great way to give them a sense of control during transition periods. Having the chance to make choices is an empowering way to help teens navigate transitions and build resilience. This helps them form their own opinions and make informed decisions. This can be especially beneficial for teens who often feel like they lack agency in their lives.
If the opportunity is there, consider letting them have a say in:
Their bedroom
Which school to attend
Where to explore in the new town
How to say goodbye to their friends
Some new furniture
These are just a few suggestions to help your teenager regain control during a time of what may feel like helplessness.
Practice self-care
To ensure self-care during this transition, it's important to prioritize nutritious meals, quality sleep, exercise, and stress management. This will help you both stay strong and resilient during your move.
Try to respect any changes in your teen's routine, including skipping breakfast, overdoing it on screen time, or pushing the limits on bedtime. Being mindful of these changes and provide support.
Remember, how you view self-care may be completely different from how your teenager views self-care. You might enjoy a long hot bath, meditation, or going for a run. Your teen , on the other hand, may receive more benefits from solitude, playing video games, journaling, or playing sports. Try to find something you can do together but don't force it; the point is to take care of yourself and stressing about self-care isn't self-care at all.
Reach out for help
If you're overwhelmed, don't hesitate to ask for help. A professional can provide valuable guidance and support to help you and your teen make the transition as smooth as possible. They also can provide advice on how to cope with anxiety or other defiant behaviors.
If things with your teenager start to get out of control, don't be afraid to reach out for assistance.
Hire professional movers
It can be difficult to figure out what you don't know until you're in the thick of a move – be it cross-country or across the neighborhood. These types of transitions for young people can be intimidating yet at the same time can help develop the relationship between you and your teen.
Hiring a professional moving company to take care of all the moving logistics, from packing up your home, loading the truck, transporting your items to your new home, and unloading everything for you, will free up your time and attention to be present with your teen. This will help ensure your move is as stress-free as possible.