Are you relocating to another state and need to move your car? Then it's important to do your research before hiring a car shipping service to make sure it's as smooth, fast, and cost-effective as possible. Here are some tips to get you – and your vehicle – on your way.
1. Choose the right car transportation company
Google Reviews is a good place to start your auto transportation search. Read the reviews for the car shipping companies you're considering to see what real customers have to say.
Look for positive reviews that highlight the company's quality of service, reliability, and customer service. You should also look out for any negative reviews that might indicate potential issues or problems with the company. Make sure to read both positive and negative reviews to get a full picture of the company's reputation.
2. Calculate the costs
Review each car shipping company's prices by visiting their website or calling their office. You can also go to their physical locations if practical.
Many top auto shipping firms now provide online quote calculators to help potential customers get a precise estimate in just a few seconds. Compare quotes from different companies to find the best one.
3. Enclosed vs. open-air transport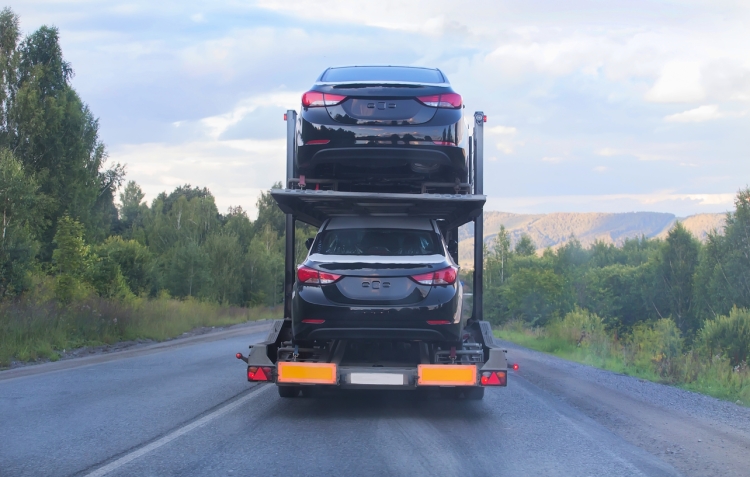 When it comes to shipping your car, you've got two choices: enclosed or open-air transport. Enclosed transport shields your vehicle with four walls, a roof, and a floor on a freight truck, while open-air transport moves your car without the protection of an enclosure.
The type of car transport you select will be based on your vehicle type and your needs. For the most part, vehicles shipped in the US are transported via open-air carrier, which is much more affordable than enclosed transportation.
4. Schedule early
Even if your route looks relatively simple, that doesn't mean your 18-wheeler's route will be straightforward. Moving cars across the country is a huge task. The transport trailer might make plenty of stops, picking cars up, dropping them off, or running into roadblocks.
You must plan ahead. Anything less than 1,000 miles should only take a few days. But if you're shipping 1,500 or more miles away, budget about a week before your car arrives.
5. Prepare your car
If you're sending items through USPS, FedEx, or UPS, you don't have much to prepare. But if you're shipping your car, you need to go the extra mile and make sure it's ready.
Do a deep clean of the inside and out. After you've given your car a good wash, polish, and scrub, take pictures for your records.
Fill up your tank to a quarter full. For the car shipping company, a quarter tank of gas helps them keep their load light when they're driving cross-country.
Remove all your items from your car, including the glove compartments, trunk, all of it. All that extra weight in your vehicle isn't good.
Remove any devices linked to toll roads. If the car travels from one place to another and collects any toll fees, make sure to contact the appropriate companies to have them reversed.
6. Gather essential documents
When handing off your car, make sure you have your registration, title, and proof of insurance ready. Remember to keep your car insured during the move. Transport companies will usually insure your car under their policy, but it's recommended to maintain your own coverage.
When your car arrives
Depending on the car's drivability and your budget, you can expect it to be dropped off at your driveway or unloaded at a parking lot. Door-to-door service is more costly than lot-to-lot, so be sure to know which one you're paying for to arrange for pickup accordingly. When the car arrives, your driver will check the ID of the person picking it up to make sure it matches the name you gave the shipping company.
Making a long-distance move to another state can be a real hassle, and adding auto transport to the move can make it even more challenging. Use these tips to help make moving your car to a new state a little less stressful.