Raising a family in U.S. cities is often more expensive than raising one in the suburbs. Substantially higher costs of living are due in part to more expensive real estate. Housing in Washington, D.C. is no exception.
A four-member family in D.C. can expect to pay an extra $12,832 annually on mortgage payments, property taxes, and daycare, compared to a family residing in nearby suburbs.
Save Cash in the Suburbs
Parents in D.C. suburbs save an average of $6,709 on their mortgages and property taxes. Plus, suburban family homes average about 430 square feet larger than those in the city. The child care savings in the burbs is another bonus of $6,123 each year.
If you're living in the city with a growing family and trying to save some cash, consider relocating to a nearby and less expensive suburban community. Explore the neighborhoods and crunch the numbers of relocating to one of these suburban locales.
1. Woodbridge, Virginia
Woodbridge is situated less than an hour's drive southwest from the heart of D.C. The city is bordered by the Occoquan River and Occoquan Bay, offering outdoor escapades for the family at the Occoquan Bay National Wildlife Refuge or history lessons at the National Museum of the Marine Corps.
The community is home to the popular Potomac Mills mall, fan-favorite Dixie Bones BBQ, and Pfitzner Stadium — home of the minor league Potomac Nationals.
The median home costs $300,200, significantly less than the D.C. price of $559,200. If this sounds like a fit, check out the available homes in Woodbridge.
2. North Bethesda, Maryland
North Bethesda is just 35 minutes north of downtown D.C., resulting in a much shorter commute than driving in from Woodbridge. If work has you tied to the business district, North Bethesda may be just the burb to grow your family.
You'll pay more for the proximity – $424,800 for the median home – but still less than the price tags in the nation's capital. Moving to North Bethesda offers luxury movie experiences at iPic Theaters, seasonal American dining at City Perch Kitchen+Bar, and a host of other activities in surrounding Montgomery County. Plus, your kids will get a great education at any of the area schools.
3. Centreville, Virginia
About 40 minutes west of the nation's capital, you'll find Centreville, a true suburb with nearby drug stores, a Trader Joe's for groceries and several small restaurants including hometown staples like Ciao Osteria and Iron Age Korean Steak House.
Homes cost a median of $394,100 in Centreville, and many of the properties on the market are townhomes.
4. Reston, Virginia
Reston is a suburb situated about 40 minutes northwest of D.C., and it's also the first planned community in the nation. The layout includes five highly walkable neighborhoods with one central region, Reston Town Center. The hub offers shopping, restaurants and business high-rises too.
As a local, plan to enjoy the wooded surroundings, several nearby lakes and golfing and tennis just outside your front door.
Home values in Reston reflect its appeal, with a median price of $440,500, but that's still about $100,000 cheaper than in the capital.
Whether you are outgrowing your city abode or expecting a larger family soon, take some of the burdens out of your next move. Opt for a lower cost of living with more space in metropolitan D.C., and lean on suburban D.C.'s most trusted moving company to guide your relocation.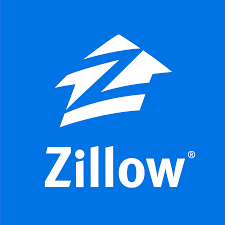 Zillow is the leading real estate and rental marketplace dedicated to empowering consumers with data, inspiration, and knowledge around the place they call home and connecting them with the best local professionals who can help.