Not every moving situation is ideal. If you find yourself in the less-than-ideal situation of moving in a rush, don't lose your head. There are still plenty of things you can do to make sure your move goes as smoothly as possible, even as the clock is ticking.
Here's a list of tips to help even the most hurried movers.
1. Make a plan
First things first, you should hire movers or rent a truck to get your belongings from your current home to your new home safely. After that's taken care of, map out the rest of your plan.
Decide what needs to be taken care of immediately (like notifying your kids' school if they'll be changing schools or districts) and what can wait until the last minute (like switching off your utilities). Having a plan will help you stay organized on move day and the days leading up to it.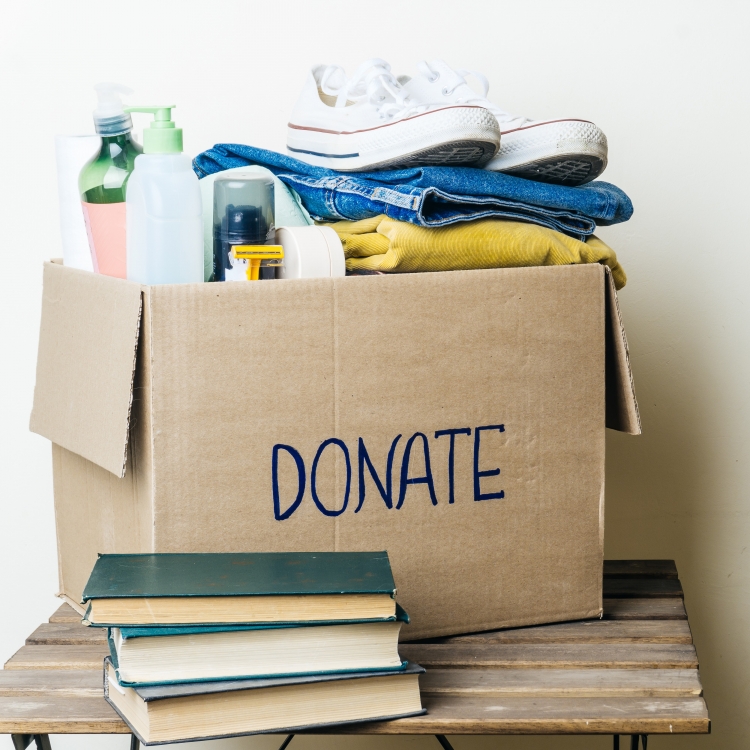 2. Take the time to purge
The less stuff you have, the less you'll have to pack (and unpack). Make a pile to keep, donate, and throw away, and try to avoid making sentimental choices. Remember, it's easier to sort out giveaway items as you're packing rather than when you're unpacking, so don't be tempted to save this task for your new place.
3. Call a junk removal company
If you don't have time to make your donation or throw away items, there are people who can do it for you. Junk removal companies will come to your home and take whatever isn't coming with you when you move – whether it's being donated or thrown away – and these companies will even sweep the floors when they're done. This can save you a lot of time.
4. Create a packing station
Searching the house for packing tape or scissors when you're in a rush can be a waste of time. Consider setting up a packing station, which can be a big time saver. Gather your supplies, like boxes, packing tape, scissors, bubble wrap, markers, etc. You can set up a two-step packing process like this to help you be efficient:
Take boxes around the house to pack up the things that need to go
Bring the box back to the packing station to get it ready to load up
Keeping all of your supplies at the packing station will help you stay organized throughout the process.
5. Pack an essentials bag
For the day of the move, pack a bag with things you can't live without. Having items like medications, chargers, important documents, toiletries, and a change of clothes at your fingertips will be invaluable on a busy move day.
6. Reach out to your circle
When faced with having to move with a tight deadline, turn to those around you. Ask your friends and/or family for a helping hand to make the job much quicker and simpler.
7. Let the movers do their job
Another key resource to turn to are professional movers. Moving quickly and efficiently is their area of expertise. These professional movers will pack up last-minute items, wrap furniture, and load the trucks.
Moving in a rush isn't the most ideal situation – however sometimes life comes at you fast. At JK Moving, we'd be glad to help you with your move, no matter how hurried it may be. Get in touch with us today.