If you're late getting your Halloween costume put together, then this blog post is for you. If the reason you're late is because you've been too busy savoring delicious fall foods, then this blog post is definitely for you. And if recently moved and have cardboard boxes scattered about your new home, then well … you get the picture by now.
Sure, you could run to your local costume shop to pick up a food-inspired costume, but where's the fun in that? You have the whole weekend to get arts-and-craftsy, and most of these DIY Halloween costumes will take you less than 30 minutes.
DIY vending machine costume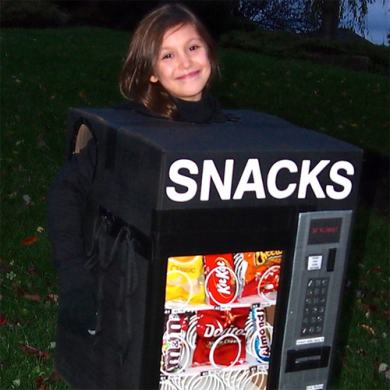 You get to dress up in this costume while gathering candy from your neighbors. Then when you're finished trick-or-treating, you can crack it open and eat your vending machine snacks, too. This costume is a win-win.
DIY avocado cos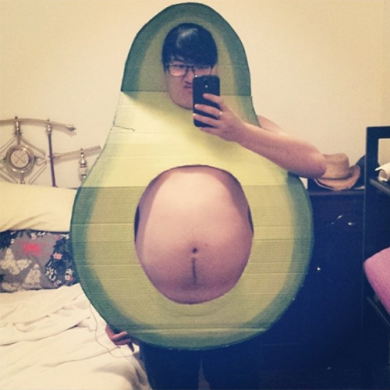 If vending machine snacks don't fit into your diet then maybe this avocado will. Since people aren't worrying about their beach bodies in October, you can let your "pit" go a little bit.
DIY taco costume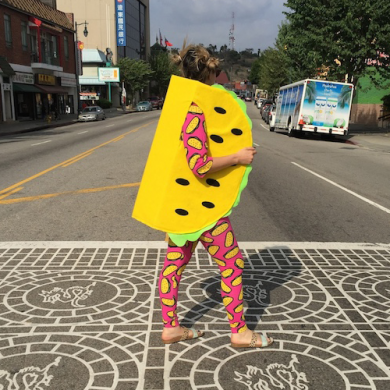 The perfect complement to an avocado: a taco. We can debate soft versus crunchy for eternity, but a DIY crunchy taco costume is much easier to construct with your old cardboard moving boxes.
DIY pizza slice costume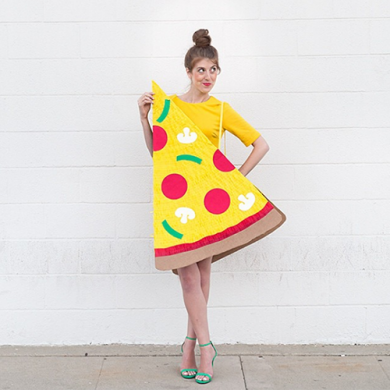 Just one slice. How many times have you told yourself you'd have just one piece of pizza before devouring the whole pie? Well, this costume limits you to just the one, but your local pizza place will probably deliver to your costume party.
DIY pumpkin pie costume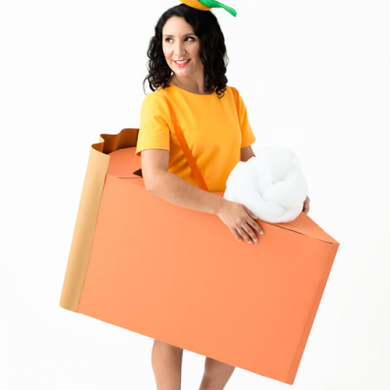 If you prefer a sweet pie, it's the perfect time of year for pumpkin. Of course, pumpkin pie is a Thanksgiving staple, but pumpkin spice everything is on the market as early as September 1 nowadays.
DIY chocolate chip cookie (and Cookie Monster) costume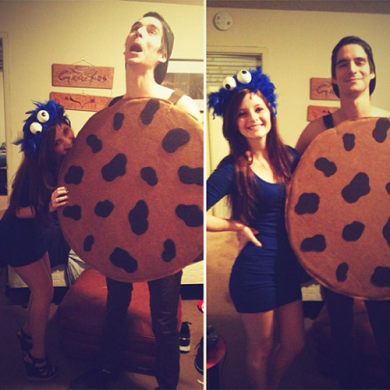 Maybe your favorite thing about fall isn't pumpkin pie. Maybe it's watching scary movies, visiting haunted houses, or the ghosts, ghouls, and monsters. And who doesn't love Cookie Monster? Oh, and chocolate chip cookies, too!
If food isn't your thing, check out these 11 "Boxy" last minute halloween costumes.
Do you have any other DIY Halloween costume ideas? Let us know in the comments section below.