By living our core values and brand promise each and every day, our people are at the heart of our business and our success. One employee who exemplifies our core values is JK Long-Distance Driver Recruiter Shannon Gomez.
Shannon was born, and continues to live, in North Carolina. Her strong work ethic was instilled in her early when she began working for her family flooring business at the age of 15. She continued working for the family business for 10 years as she graduated from high school and attended Central Carolina Community College, studying Business Management.
Shannon Gomez has moxie for days!
Shannon began working two jobs, including a part-time position as a packer. After progressing to management in her full-time position, she still maintained a part-time moving job. Eventually, Shannon recognized her passion for the moving industry and decided to become a full-time lumper/packer (someone who assists with unloading cargo) for drivers coming into North Carolina. That transitioned into a position as head packer for Excel Allied in Raleigh. Always looking to commit to growth, Shannon went to work for Caveman Moving and Storage where she gained a Class B driving license and began running local and occasional intrastate moves.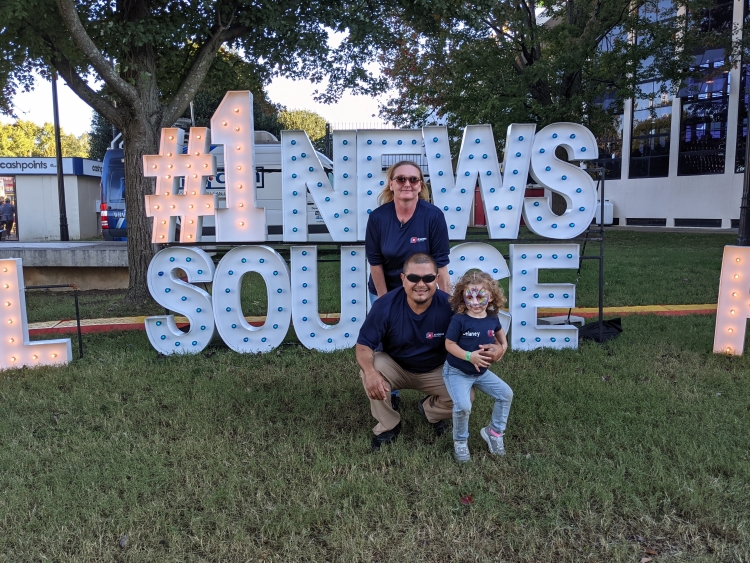 "I really wanted to see the world, so that's why I wanted to become a driver," Shannon said. So, she applied for her Class A permit and for a Long-Distance Driver position at JK. Her JK journey has been very successful, first driving a Class B straight truck until earning a Class A license, then quickly moving into a training period behind the wheel on a tractor trailer with a trainer. Shannon's drive and determination had her running long-distance, interstate moves in her own tractor trailer in two months' time.
Care and respect
"My job is to make sure the customer is stress-free at every point of a move. I try to make them as comfortable as possible – being we're in their homes, it's very personal. I want to make them feel like they're part of the family too, and that I'm going to give them the best move they've ever had," Shannon told us. Her commitment to JK's brand promise of Care and Respect earned her Driver of the Month honors several times, and she was named JK Driver of the Year for 2019.
She continued to be a favorite of JK customers until 2021, when she started a new JK Journey as our Long-Distance Driver Recruiter. In her new role, she brings a unique perspective to our Recruiting Team. Her hands-on driving experience helps her relate to potential driving candidates on a whole new level. Shannon hopes to become a top driver recruiter in the moving and storage industry, and she's off to a great start!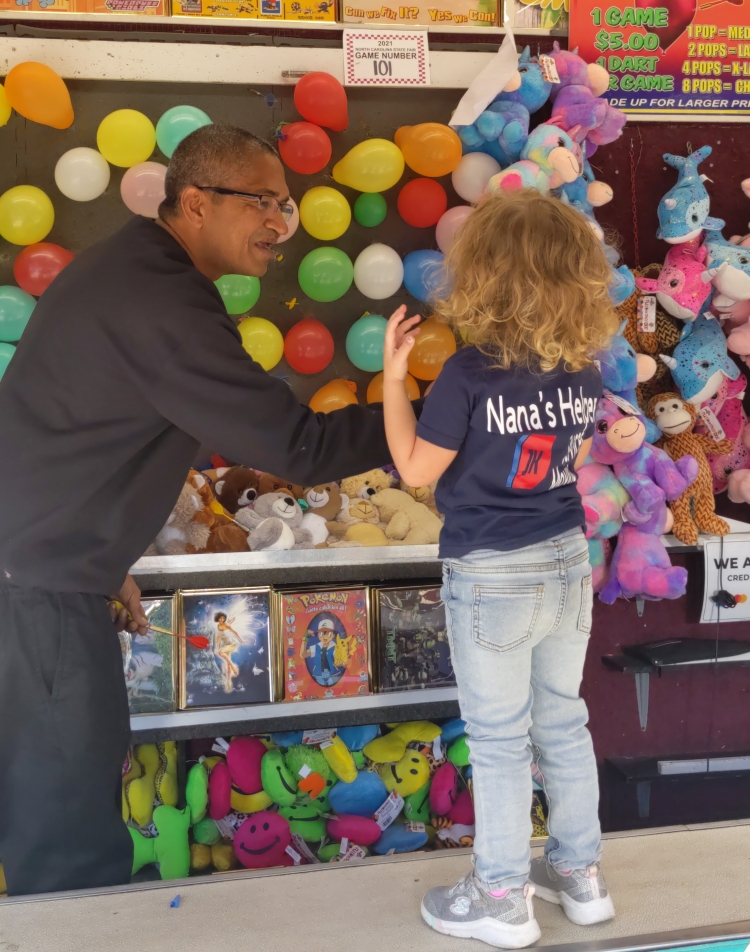 In her spare time, Shannon loves spending time with her family, particularly her grandkids, who love being Nana's helpers!