People outside JK Moving kept asking Ken Cohen why he had joined the company. After all, he had already established a successful career in finance, operations, sales, and consulting. "What is interesting is that I have not been asked this question by one person who works at JK Moving," he says. "If you work at JK Moving, you already know the answer. It's the absolute best moving company in our great land."
A passionate and detail-oriented go-getter, Ken displayed a knack for business development at a young age. "As a 12-year-old, I had a newspaper route," he says. "I built my customer base to a point where I recruited my friends to help me deliver." Later, driving a taxi and bartending to help pay for his student loans were formative opportunities to connect with people and polish his sales skills.
Finding a home at JK Moving
Nonetheless, Ken didn't start his professional life in sales. He began his career as an auditor at public accounting firm KPMG. From there, he worked for major telecommunications providers before founding his own moving brokerage company.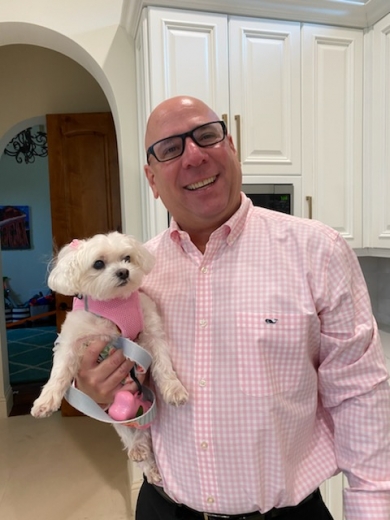 "Working with AT&T and Frontier communications, I was building a call center from 50 seats to over 300 seats. I realized they were a great customer for moving services, so I ventured into the moving 'brokerage' space," he says. In three years, his start-up generated over $30 million of revenue.
During that time, JK Moving was a trusted supplier, and Ken discovered how much he enjoyed working with the company. "I realized that there was great opportunity to take the processes and technologies I was using for sales to support JK's vision," he says. "JK Moving may not be the least expensive option, but as I have seen countless times, the least expensive quote may cost you the most by the time the move is over. I selected JK Moving because I finally found a home. Let us move yours!"
Ken Cohen's balancing act
Balancing work and home life has always been Ken's challenge, but he enjoys downtime with his wife and children at their home in Florida. Together, the family is learning to golf. "In addition to trying to find golf balls that landed in the lake or the woods, the majority of my leisure activities include playing soccer and baseball with my son, bike riding with my daughter, and hanging out in the pool as a family," he says.