You've decided it's time to scale your data infrastructure, but how do you plan on managing all the pieces of the puzzle along the way. With JK Technology Services' Systematic Migration And Relocation of Technology (S.M.A.R.T.) platform, we offer the following helpful solutions for logistics related to data center and critical environment logistics:
Network and cable management
Staff augmentation
Receiving, storage, and deployment of OEM equipment
Critical environment management and protection
Site analysis
Hardware/software lifecycle support
Integration capabilities
Secure supply chain management
Sustainable decommissioning and recycling
Overall end-to-end management
Your peace of mind is the most important thing to us, which is why this platform is designed to produce business continuity and reduced downtime. Our in-house experts are up to most critical environment challenges and are equipped to handle and align organizations with a project plan that works for them, led by a ground support team that understands IT and its sensitive nature and the risks associated with relocating, servicing, and decommissioning critical assets.
If your company is ready to scale your business to the next level, then read on to hear more benefits of our S.M.A.R.T. logistics.
S.M.A.R.T. Platform Benefits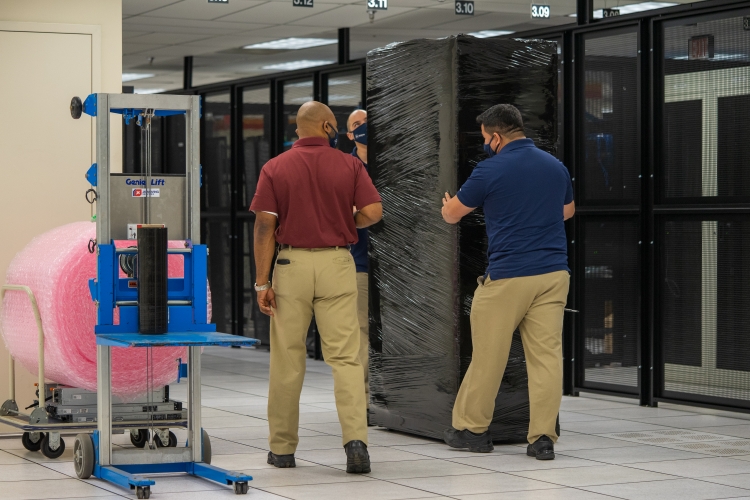 At JK Technology Services, we implement the best practices in the industry – and these practices reduce risks, ensure chain of custody, promote a culture of transparency, and encourage communication. Our team will support you when you need it most – and that's the core of S.M.A.R.T. logistics.
Here are a few benefits to using this platform:
Reduced downtime and risk and improved business continuity.
Access to our team who has a deep understanding of mission-critical environments and data centers that's only gained by being actively involved in the community around Data Center Alley in Loudoun County, VA.
Teams who are 100% drug-screened, background-checked, and trained with the latest process and technology in critical environment relocation creating a notable reduction in human error.
State-of-the-art equipment, including a climate-controlled generator truck that is fully equipped with backup power supplies to keep your equipment running, creating less interruptions during the relocation process.
Access to decades of experience when it comes to dealing with data centers and relocation. We've helped thousands of businesses with data center relocation, equipment deployments and installs, secure data destruction, cabling, rack relocation, and other such hardware and IT equipment moving services
Whether you're going across town, across the country, or across the world, contact us to see how JK Technology Services can help.