Commercial Moving
COVID-19 Update
As our country and the world continues to be impacted by the COVID-19 (Coronavirus) pandemic, we are putting the safety of our customers and team members first.
Committed to moving you safely
In these unprecedented times we take our role as an essential service provider seriously. We remain open to serve our customers while closely following guidelines put in place by the federal, local governments and the CDC. Therefore, we offer multiple options to serve you while keeping you and your employees' safety, in mind.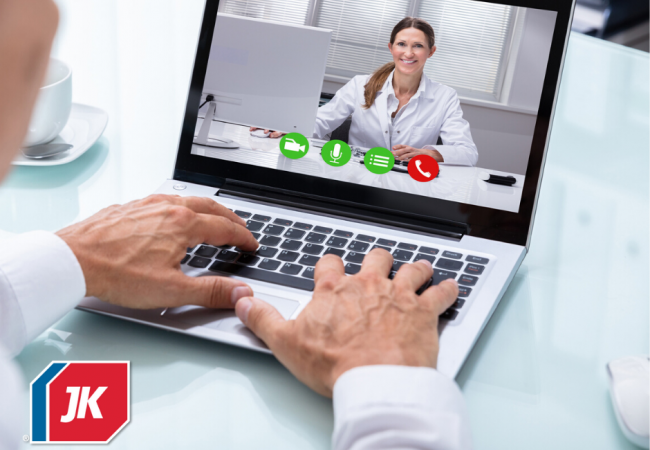 JK Virtual Surveys
Experience a curated, seamless, survey experience with our video surveys. Our experienced commercial Move Consultants will guide you through the process.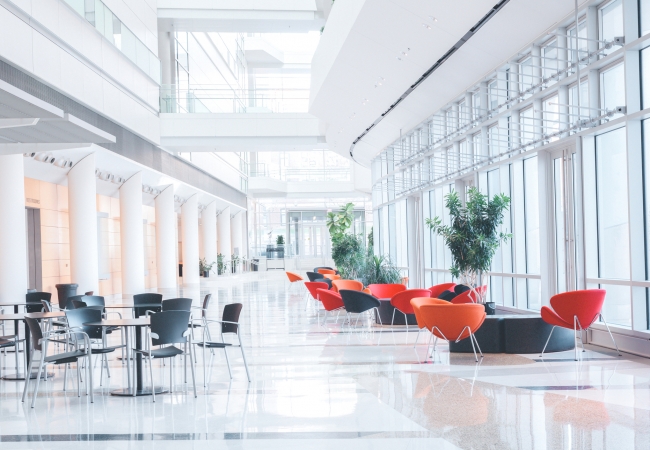 JK Onsite Consultations
If an onsite office consultation is necessary, a symptom-free Move Consultant will conduct a survey wearing medical-grade nitrile gloves and mask at safe distance.
Safety first – following CDC COVID-19 safety protocols
We continue to keep mission-critical functions working including dispatch, customer service, and warehousing. Moving and packing crews are trained to adhere to the following procedures during your move. For instance:
Performing daily touch-less thermometer and potential exposure questionnaires
Track daily employee health logs
Dispatch times are separated to reduce the number of employees gathering along with video messaging to reduce face to face contact.
Implemented segregated crew teams to limit exposure of teams working together
Limiting the number of passengers in vehicles and elevators.
A dedicated team to monitor/enforce onsite CDC protocols during the move
Providing single use office totes as appropriate
Clean and disinfect all packing crates/dollies prior to delivery to you
Periodic cleaning of high traffic surfaces
Our soft surface moving equipment will be separated, disinfected, and put into quarantine for 48 hours.
Clean and disinfect our building protection after each use
JK Dispatch assesses all employees' health on move projects daily. Any JK employee that is showing the symptoms of COVID-19 will be asked to go/stay home.
Any JK employee that has close contact with or traveled to high risk countries, are asked to stay at home for 14 days.  The 14 days will start from the time they left the high risk area. In other words, they will not be on your project.
Crews will follow a 6 ft. minimum social distancing as appropriate (with the exception of team lifts for heavy items, and working in small spaces as needed).
Refraining from shaking hands and encouraging frequent hand sanitation.
The crew will be provided personal protective equipment (nitrile gloves and masks).
They will also provide post-touch wipe down of the truck cabs, technology, and moving equipment.
The crew may request access to one bathroom to be able to frequently wash hands.  For instance, be prepared to offer them a designated bathroom.
Have your office cleaned and sanitized prior to your move.
Please notify us immediately if you feel ill or have come into close contact with someone who is known to have the virus. We do not want to expose our employees to the virus if it can be avoided.