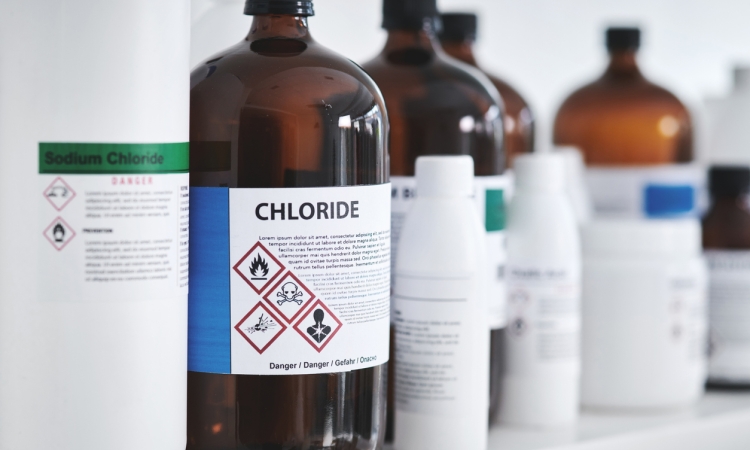 Acetone, benzene, and methyl alcohol may be commonly used lab chemicals, and your investigators well trained in their safe application. However, should you need to relocate your laboratory, transporting such chemicals to the new site requires expertise in myriad hazardous materials (HAZMAT) regulations; inventory, labeling, and packaging requirements; and handling and chemical transport procedures.
Assemble your team
When planning to transport lab chemicals, assemble a team to oversee their relocation. Include your lab's principal investigator, an Environmental Health and Safety (EHS) advisor, a move coordinator (who could be your lab's safety director), a facilities manager, and an expert in chemical transport. These individuals plan and oversee the move.
Understand HAZMAT regulations
The U.S. Department of Transportation (DOT) classifies many lab chemicals as HAZMAT. Transporting such chemicals requires a company registered in conformance with DOT's HAZMAT regulations. JK Moving understands these regulations and manages specialty vendors to transport lab chemicals, biological materials, and specimen samples.
"Our trained experts help identify and subsequently pack and segregate lab chemicals by DOT hazard class to ensure security and safety during transport and unloading," explained Matt Logan, JK Senior Account Executive, Commercial Services.
Such expertise is essential. Chemical transport companies must meet meticulous permitting, vehicle marking, driver training, security plan, and emergency response requirements. Failure to comply with these and with hazardous chemical classification, packaging, marking, and labeling requirements can result in substantial fines. DOT can levy criminal penalties up to $250,000 for an individual and $500,000 for corporations.
Conduct a thorough inventory
With your team ready and a HAZMAT-compliant transportation company selected, identify all chemicals to be relocated. This step can be difficult. Many chemicals have both trade names and generic names. Record all names or your shipper could be cited for illegal chemical transport. Emergency responders also need to know exactly what lab chemicals are in the shipment, should accidents occur. Properly classify all of your chemicals per DOT hazard class. Include an emergency response contact phone number in documentation.
Package Properly
You must label every container per HAZMAT regulations and  transport each chemical in an appropriate container. For example, methyl alcohol ships in stainless steel, while benzene ships in aluminum. Select a shipper that transports lab chemicals in containers manufactured to HAZMAT specs, ensures compatibility between chemical and container composition, tracks chemical type previously stored in container to avoid contamination, and adheres to filling limits.
Transport carefully
If available, use the freight elevator to move containerized lab chemicals to the vehicle, otherwise advise others not to board. Request a climate-controlled transport vehicle if chemicals are sensitive to temperature. Once loaded, be sure to inspect the vehicle to ascertain that your transport company cushions and properly secures all containers.
"In 2022, the top roadside inspection HAZMAT violation was 'package not secured in vehicle,'" said JK's Logan, citing recent data from the Federal Motor Carrier Safety Administration. "Properly securing containers helps prevent damage during transportation," he added.
Given these stringent requirements, choosing the right transportation company is essential for the safe transport of lab chemicals.
To learn more, reach out to Matt Logan at matt.logan@jkmoving.com or 703-260-3065.