There are many things to do when planning a successful move, including hiring a moving company, packing, unpacking, and relocating your belongings – not to mention relocating your family and your pets. The whole process can be stressful, and sometimes the lingo that is used by your movers can sound like a different language. To help you feel at ease and with your move, we want to clue you in to the meaning of these moving terms and phrases.
Here's a glossary of commonly used moving terms. If you're preparing for a move, use this as a key to help you decipher what might be said.
The moving terms glossary
A:
Additional Charges – Additional charges are something you might come across when you hire a moving company and elect to use their packing and relocation services. Additional charges may occur if your destination does not have an elevator, forcing the moving crew to use the stairs. Before signing an agreement, ask the moving company about any potential additional charges so you can include them in the contract.
Appliance Servicing – When a moving company prepares your large home appliances for a move.
B:
Bill of Lading – A bill of lading is a legal document that acts as a receipt, where every detail of the agreement between you and the moving company is written.
C:
COD or Cash on Delivery – The amount of money that you need to pay upon the delivery of your goods. Make sure to know what the moving company accepts in the way of cash, card, or checks.
Claim – You can file a claim if any of your belongings get damaged or go missing during the move.
Cancellation Fee – If you have to cancel your move for any reason, some companies may require you to pay a cancellation fee – depending on how far you notified them in advance.
D: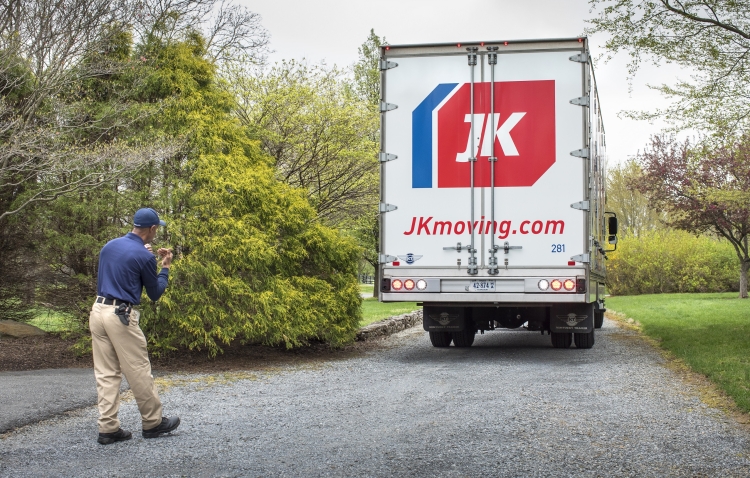 Delivery Window – The time frame that your moving company will deliver your household items. Depending on the final destination of your move, you may receive a range of days for your delivery window.
Deposit – To book a moving company's services for a specific date and time, you'll need to place a deposit. The deposit is, in most cases, 10-15% the cost of the entire move. If you cancel the moving company's service, you may not get your deposit back. It all depends on the company's policy.
Door-to-Door Services – When your items will go from your old residence to your new residence with no stops in between – no storage facilities or other vehicle switches.
E:
Essentials Box – Fill a box with items that you need during and immediately after the move, and this is called the essentials box. It should include important documents, medicine, chargers, spare clothes, a first aid kit, and anything else that is vital to you.
Estimate – When a moving company evaluates how much your move will cost based on factors like the weight of the shipment they're dealing with, the distance between locations, and additional services.
Estimate, Non-Binding – This type of estimate does not guarantee the final cost, and it can be either higher or lower than the original estimate.
Estimate, Binding – This type of estimate will guarantee the final cost of your move – even if your items weigh less than what you original stated, you'll still pay the binding estimate price.
Estimate, Binding Not-to-Exceed – You will know the final cost of the move, but if your items weigh more or less than what you originally stated, the price will shift accordingly.
Expedited Service – You can receive your items quicker than usual with expedited service.
F:
FMCSA or Federal Motor Carrier Safety Association – This association regulates all requirements related to the moving vehicles, the drivers, licensing, insurance, etc.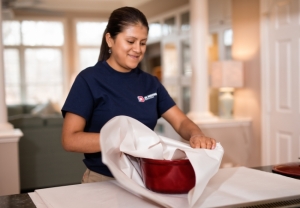 Full-Service Move – A full-service move is a move where you can sit back and relax. The moving company will supply their own packing material, pack for you, relocate for you, unload your items, and unpack them at your new residence.
I:
International Move – A move that involves crossing an international border.
Interstate Move – A move that involves crossing a state border.
Intrastate Move – A move about 50 miles in distance that does not include crossing any borders.
L:
Local Move – No further than 100 miles, local moves are priced at an hourly rate.
N:
Non-Allowables – There are some items that movers won't move, and those qualify as non-allowables. Such items include fireworks and weapons. Check with your moving company to see what their unique non-allowables are.
P:
PBO or Packed By Owner – If you pack your items by yourself and don't use the moving service to do so, that's PBO. Typically, moving companies don't accept liability to items PBO.
Q:
Quote – When a moving company estimates the final cost of your move for free, they are giving you a moving quote. You can compare moving quotes between companies before choosing one to hire.
T:
Third-Party Services – Your moving company may hire a third party to do a job like house cleaning or crating.
U:
Unpacking – When movers unpack everything from boxes and dispose of the packing material in a tidy and safe way.
W:
Warehouse Handling – When your items have to be stored before delivery, that service is called warehouse handling.
Understanding your move terms
Refer back to this glossary any time during your move – and feel completely in control of your relocation. If you have any questions, JK Moving is always happily available to provide answers.