Northern Virginia Family Service (NVFS) honored JK Moving Services with a Companies As Responsive Employers (CARE) Award. The CARE Awards recognize companies whose exceptional culture and employee engagement strategies create the best places to work across the region. NVFS evaluates a number of activities, including innovating and sustained corporate social responsibility and a commitment to diversity, equity, and inclusion. JK was recognized for its outstanding workplace culture and community outreach efforts.
"JK's core values of care and respect are fundamental to how we treat our customers, community, and employees. We are very honored and excited to be recognized by NVFS for our commitment to all three. Having a culture that values people is what makes us successful," said Chuck Kuhn, CEO of JK Moving Services.
NVFS and the CARE Awards
Observing an increase in clients whose work-related issues were worsening difficult family situations and leading to family breakdowns, substance abuse, and domestic violence, NVFS looked for ways it could help change work climates to relieve some of that work-related stress. In 1992, NVFS created the CARE Advisory Committee with the support of the business community and established the CARE Awards program.
This year, the CARE Awards named JK Moving a responsive employer for its outstanding employee engagement and culture[BM2] , employee-led Diversity Council, progressive family-friendly policies, and deep community impact. NVFS selected 19 CARE Award winners based on the quality and scope of their policies and programs relating to community engagement, employee wellbeing and culture, talent development, employee engagement, and flexible work environment. The Committee also evaluated how accessible the companies' programs are to their employees, as well as how they promote them. One important aspect the Committee considered is the company philosophy and culture of each of the nominees, as well as why those policies were instituted and how they fit into the overall goals of the companies. The CARE Award winners were celebrated during a virtual awards ceremony on November 16, 2021.
A culture of care and respect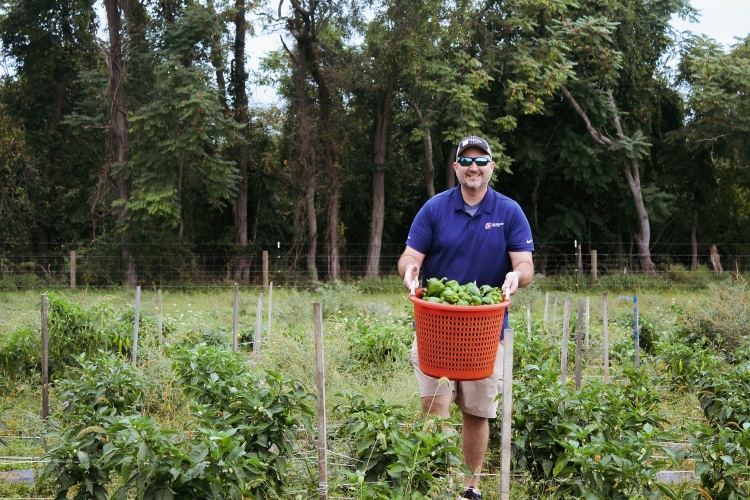 JK Moving has embraced our brand promise of Care and Respect in every aspect of our corporate culture: Care and respect for our customers, our employees, and our communities. In 2018, recognizing that hunger was a real need in our region and launched the JK Community Farm to help those struggling with food insecurity. Located in Purcellville, VA, the nonprofit Farm donates 100% of its yield to area relief programs and shelters and is operated primarily with the help of volunteers who assist with planting and harvesting. Throughout the year, JK employees have the opportunity to volunteer on the Farm and many participate in a voluntary contribution program via payroll deduction that is matched by the company.
In January of this year, JK launched an employee-led Diversity, Equity, Inclusion, and Belonging (DEI&B) Council, with a mission to foster an environment of diversity, equity, and inclusion to better serve our employees, clients, partners, and communities. JK's Diversity Council is made up of 25 members from various divisions and departments across the organization who hold various positions within the company, including VP, Director, Manager, Moving Consultant, and Crew. The Council receives strong support from the company's executive team, which provides assistance to the Council when making decisions that impact the entire company. A major initiative undertaken by the Diversity Council in its inaugural year is a mentor program that will provide employees another avenue for communication, training, support, career development, and for sharing their ideas.
JK Moving employee engagement
JK strives to attract and retain the very best employees, providing them with ongoing career development, generous benefits, and a path for advancement. Some of the benefits JK offers include:
Formal Wellness Program
Competitive compensation
Generous safe harbor 401(k) and company-paid profit-sharing program
Tuition reimbursement
Paid time off
Employee Assistance Program
Comprehensive medical, dental, vision, and ancillary benefit coverages
Bonus incentives