Although you wouldn't think so, winter can be the best time for moving. For many moving companies, it's a slower time of year, there is less traffic on the roads, it can be less expensive than moving in the summer, and keeping cool is not an issue. However, winter weather can negate these benefits if you are not prepared. With that in mind, we have gathered a list of essential items for moving in cold weather.
1. Warm clothes–A hat, gloves, boots, and scarf are essential, and so is dressing in layers. You will warm up quickly once the physical work begins, so it's best to wear a few lighter layers than one very heavy layer.
2. Snow shovel–Clearing a path is important in ensuring a safe move, whether you are doing the moving yourself or hiring professionals.
3. Ice scraper–An ice scraper will cut the time otherwise spent waiting for the windshield to defrost.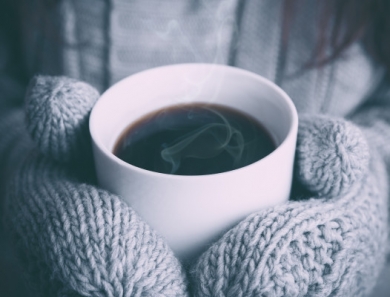 4. Hot drinks and snacks–With freezing temperatures, there is always a chance for delays, so be sure to pack snacks to hold you over and hot drinks in an insulated carafe And even though it won't be hot outside, make sure you drink plenty of water to stay hydrated.
5. Phone charger–We use our phones for, well, everything, so having an available charger ensures you can use it in a tight spot. You may even want to purchase a portable, battery powered charger.
6. Physical directions–Not on your phone! Print turn-by-turn directions so that you can still find your way to your destination without relying on your phone's navigation.
7. Blankets–It's best to have an extra source of warmth just in case you are left without heat in your new home or on the road.
8. Flashlight–If your vehicle breaks down, a flashlight ensures you won't be left in the dark.
9. List of emergency contacts–In case anything goes wrong, have a list of people to contact. This includes your doctor, a handyman (or the property manager if you are moving into a rental residence), and trusted friends or neighbors.
Some of these are common-sense tips to manage in the winter in general, however, they gain increasing importance if you are planning a move in the winter weather.