Black Friday can mean big savings. However, Black Friday sales do not always offer the best deals.
Companies have turned the week of — and week after — Thanksgiving into an advertising extravaganza. Yet, the deals they're putting on the table might not actually save you money.
Most service industries don't offer extraordinary discounts on Black Friday, so moving remains an expensive venture.
So how can you save a few dollars during your relocation?
While you don't want to skimp on quality, there are a number of ways to reduce the cost of your move.
Compare moving companies
In the service industry, price often reflects quality, so finding a discounted moving company should not be your top priority. However, do not hesitate to shop around the market. Get three in-home estimates from qualified movers and compare them apples-to-apples. How many hours does each moving company expect to take? How many movers will they each be using? Are they certified and reputable?
Time your Move
Moving companies are usually busier on the weekends and during the summer. If you can move during the week in the off-season, you might get a better deal.
Keep, donate, trash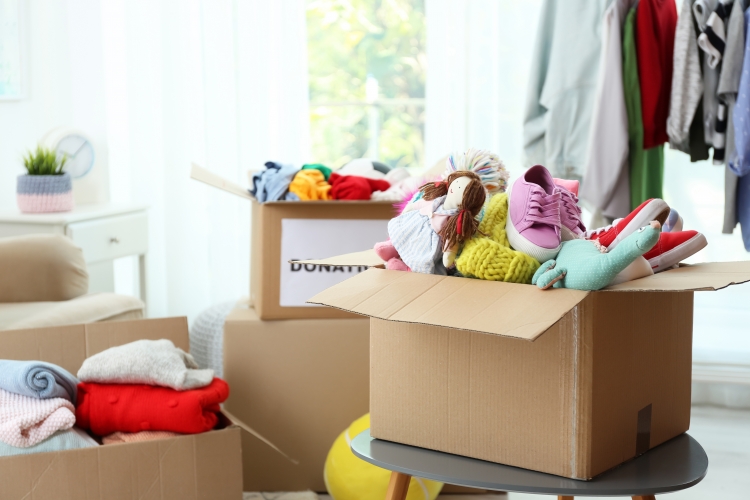 The more stuff you have to move, the more it will cost either in weight (for long-distance moves) or in time (for local moves), so why move stuff you don't use anymore? Make piles for keep, donate, and trash: keep the stuff you use, donate the quality stuff you don't use, and trash, well … the trash. The less stuff you move, the fewer boxes, trucks, people, and hours your moving company will need to make the move.
Tidy up for your deposit
If you're renting, take the time to clean your residence or apartment to ensure you get your full deposit back. Instead of throwing the deposit away, spend a few bucks on cleaning supplies and scrub away. It will cost you a lot less to clean on your own than to have your landlord hire a professional.
Reuse cardboard boxes
The price of cardboard boxes can add up. Rather than buying all new boxes, see if local stores will let you pick up some of their old boxes. Most businesses plan to recycle those boxes anyway, so if you call ahead they might just give them to you. JK Moving offers free, gently-used boxes on a first-come, first-served basis for its booked customers.
Of course, recycled cardboard boxes might lack the durability of new boxes. For fragile items, buying new boxes might better suit your needs.
Do you have other ideas on how to save money during your move? Drop us a comment below.