You don't have to be in the moving and storage business to be fascinated by moving trends. Like year-end fashion and politics roundups, a glance at moving data reveals so much about where Americans have been and where they're going next. Operating nationwide, JK Moving has a great opportunity to monitor these trends by tracking inquiries throughout the year from prospective clients.
We took a deep dive into our 2022 customer inquiries, comprising more than 52,000, and uncovered some notable residential moving trends, especially in the Washington, DC metro area where the company is headquartered, that dovetailed with data culled from the real estate industry and the USPS.
Most popular move destinations
Although overall data shows that fewer people moved in 2022 than in 2021 due to the shifting economy and its negative impacts on the housing market, there were still plenty of people making changes large and small. David Cox, president of JK Moving, notes that most people move within the region where they currently live. Address-change-request data from the USPS reflects the same, estimating about 84% of people moved within the same area last year and 7.5% moved within the same state.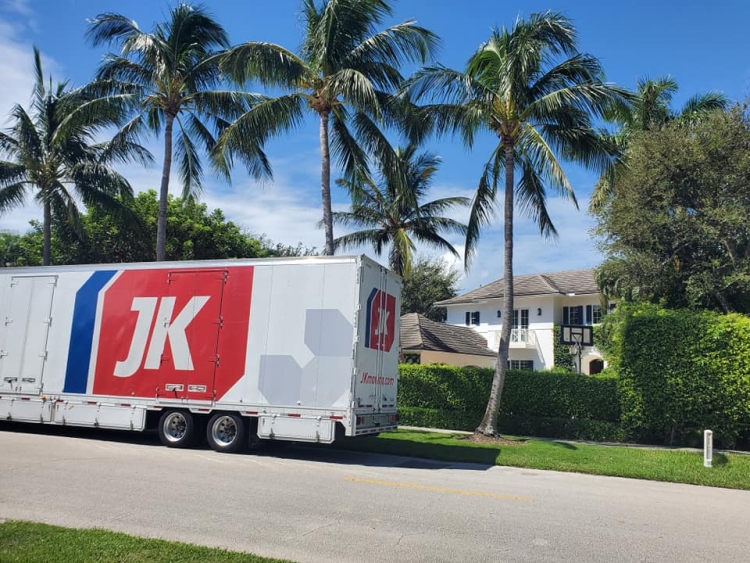 So, where are people from the DC metro area region heading? Overwhelmingly, to Florida and North Carolina for out-of-state moves by Marylanders and Virginians. DC residents leaving the area most often mentioned California and New York as their move locations. As for those heading into the DMV, it proved to be a preferred destination for Floridians, while Californians topped the list of people inquiring about moving into the region. By far though, most Californians were headed to Texas.
Moving trends in the U.S. point South
Southern migration is a trend consistent with the National Association of Realtors' recent report projecting that many southern states' real estate markets will outperform in 2023 due to a variety of economic factors as well as affordability. USPS data concurs, revealing 2022's significant outflows from large cities and colder states for less congested areas with milder conditions and attractive outdoor recreation. Southern states like Florida, North Carolina, South Carolina, and Tennessee proved to be a major draw from other sectors of the U.S.
The top 10 states people moved to in 2022*
Hawaii
Alaska
Montana
South Carolina
Maine
North Carolina
Florida
Tennessee
Wyoming
Vermont
And which states ranked least attractive for those making a move? Not surprisingly, those that are already the most densely populated or tip the scales for higher cost of living showed significantly more people looking to leave than move in*:
New Jersey
California
Illinois
New York
Connecticut
Utah
Maryland
Rhode Island
Louisiana
Virginia
Similarly, JK Moving inquiries reflect California, Texas, Florida, and New York as the states with the highest number of people moving out. These 2022 trends are likely to carry into this year with states that offer more space, flexible remote work options, and overall lower cost of living (such as Arizona, Georgia, Idaho, and North Carolina) continuing to attract new residents.
Residential movers near me
If 2023 is the moment for a move—whether for work or more space to work from home, affordability or quality of life, proximity to family or concerns about climate stability—the need for a reliable moving company is universal from coast to coast. Working with a reputable one like JK Moving, the largest independently owned and operated moving company in North America, ensures that your move will be handled with care, respect, and professionalism whether your destination is local, national, or international.
*According to a report by relocation tech company moveBuddha.