Asked to describe herself in three words, Christa Moore answered with: "determined, outgoing, and passionate." In our view, you can't find better way to sum up Christa.
Early career and transition to JK Moving
Christa started as a part-time receptionist at our sister company CapRelo, and went on to graduate into the role of Accounting Assistant before her first year anniversary. After spending a bit of time there, she wanted to expand her horizons and try something different, which brought her to JK – and, now, she's been with us for 10 years!
Christa, drawn to the government aspect of the work, joined JK's Government team to learn more about the military, State Department, and other government agency contracts. Since she began, the years have flown by. She cherishes the values that we hold dear at JK, along with the people, the laughter, and of course, the fun.
What she loves most is being able to represent JK. She states that it's a great feeling when people see JK trucks on the highway and send her a picture, mentioning they thought of her. "I love that JK is everywhere and, no matter where they are, special people in my life think of me when they spot a JK truck. That makes me feel honored to be a part of the JK team," Christa said.
Career milestones
The biggest milestone of Christa's career was when she became a Government Move Supervisor. In that role, she has been able to grow and expand a team of her own. One of the most rewarding experiences has been interviewing candidates and choosing herself who will be the best fit for the department.
Christa has a special sense when it comes to choosing people who will be great assets to the team. "When I meet people, I instantly get a sense if they will fit well," she said. And she doesn't just look for someone who will be a great fit, she always is on the lookout for those who want to grow with the JK family and commit to the values we hold here.
"Watching the team grow into their roles and become confident is the most rewarding feeling," she said, "I am forever grateful to be a supervisor at JK."
As time goes on, Christa hopes to continue to grow with the company. Whatever her next steps may be, she wants to continue her interactions with each department and further strengthen the familial connections she's built over the years.
Christa's life outside of work
Christa and her husband have two children, a 7-year-old son and a 2-year-old daughter, and they love to take weekend adventures and discover new things. Every month, they plan a new adventure – whether it's traveling to an amusement park or simply starting a new project at home.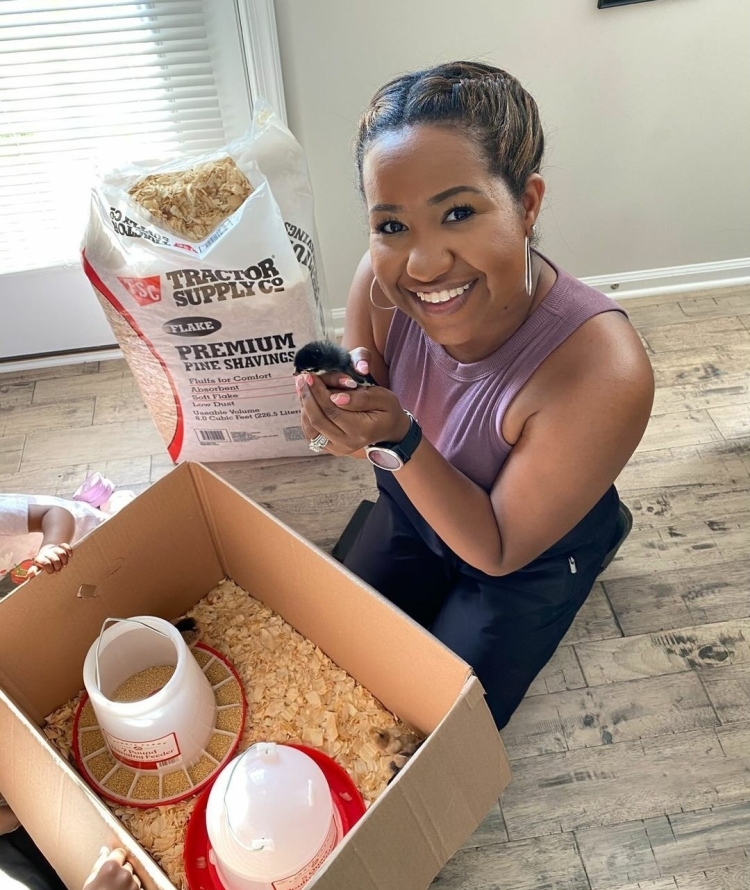 "Creating memories while my kids are young, giving them something to remember, is my goal right now," Christa said. "I enjoy watching them grow through each chapter of their lives."
The family has also recently started a farm at their home. They grew a few vegetables this year, and even introduced a few chickens to the mix – which are a big hit with the kids!
When she's not adventuring or tending to her home farm, you can find Christa in the kitchen, which is her happy place. "I love food because it brings people together," she said. "A nice meal with good conversation is so simple, but so memorable."
Making special dishes for holidays and other occasions has always been one of Christa's treasured gifts. And, clearly, it's one gift in a list of many.