For our U.S. service members, moving within the military is complex, with different rules, regulations, and offices to work with. To prevent any stalls in the move, it is best to be familiar with all of the acronyms and jargon used in military moves. JK has proudly moved thousands of service members over the years, so we are familiar with all of the lingo used. Use the list below to stay on top of your military move terminology.
Common Carrier
A utility or business that transports people and/or goods from one place to another for a fee. This includes buses, taxis, commercial airplanes, passenger trains, etc.
CONUS – Contiguous United States
The term used to describe locations within the 48 contiguous states. This excludes Alaska and Hawaii. Also, Outside of Contiguous United States (OCONUS).
DPS – Defense Personal Property System
The website that military members use when managing their PCS. Military members can request specific movers, but there is no guarantee their request will be granted. This is because the request cannot override the system. The DPS lists movers based on their "Best Value Scores" calculated from military surveys (similar to customer satisfaction surveys).
NOTE: If you would like to request JK Moving Services as your carrier, use the designation code JKMS.
MCO – Military Claims Officer
The person in charge of military claims. With military claims, the member has 75 days from delivery of their goods to notify the TSP of a claim. There is no need to go into specific detail at the time of notification. The service member has nine months from delivery to submit their claim. And while nine months is allowed, the sooner the claim is submitted, the sooner any damages or issues can be addressed.
NTS – Non-Temporary Storage
After 90 days of SIT, the goods will then be considered NTS. Military members receive email notifications from DPS to guide them through the process.
PCS – Permanent Change of Station
When a military member goes from one assignment to the next.
POV – Privately Owned Vehicle
This is your own personal vehicle. During PCS moves, sometimes the government may reimburse military members to travel in their own vehicle, rather than by common carrier.
PPSO – Personal Property Shipping Office
The local branch that helps military members with the move process. The PPO assists the military member throughout the move.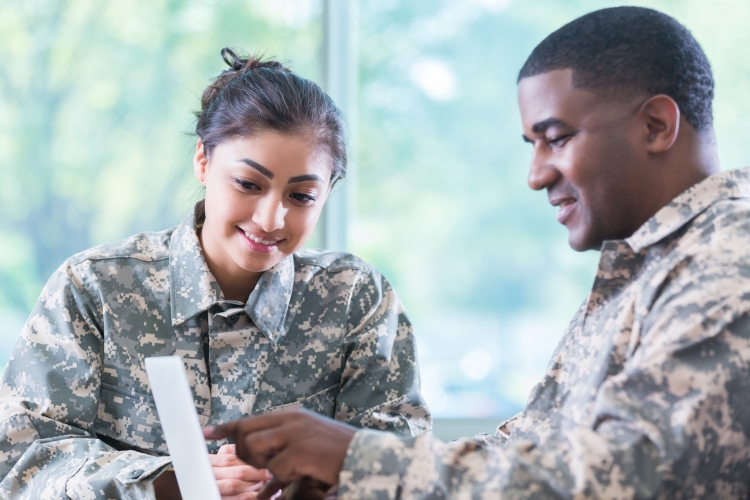 PPO – Personal Property Officer
A person from the PPSO designated to guide military members through their moves.
Pro-Gear (PBP&E) – Professional Books Property & Equipment
There are exceptions to the weight allowances set by the government. Military members receive these allowances based on their Pro-Gear, which is anything that is work related. For example, if you are an Artillery Office and your job requires you to keep specific books, this would be considered Pro-Gear. It is important to note, if you have Pro-Gear, tell your TSP before the move starts so it can be documented. This will save you from additional charges from being over the weight allowance.
SIT – Storage In Transit
When household goods arrive at the new location, but the house is not ready, the items will be stored in an approved warehouse. Items can only be in SIT for a maximum of 90 days.
TSP – Transportation Service Provider
The company in charge of moving the belongings.
Weight Allowance
Military moves are paid for by the federal government. The government places a weight allowance on the move based on the military member's rank. Speak to your PPO for an updated weight allowance.
These are just some of the common acronyms used in military moves. If you have any additional questions, please contact your PPO or a military move coordinator.