We're happy to have the opportunity to work with Noblis to support Operation Homefront in their annual Back-to-School Brigade, a nationwide school supply collection campaign to provide backpacks filled with school supplies to military kids. Last year, Operation Homefront distributed more than 41,000 backpacks to families throughout the U.S.
Backpack collections are underway and will continue through August. JK will assist with coordinating, collecting, and distributing the supply-filled backpacks to military families with K-12 children in the Washington, DC region for the upcoming school year.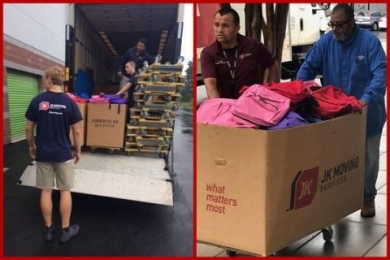 To learn more about the Back-to-School Brigade campaign and how you can help, click here.